In my former life, I lived in Hawaii.  And so did my boyfriend. That was a long time ago.  Long before kids, long before I did photography.  That boyfriend is now my husband, and our very most favorite place in the world to vacation is there.  Back to the island where we lived for just a short time.  Whenever we go there, there's a feeling of familiarity.  The humidity is like a hug from an old friend.  The welcoming skies surround you with peace.  The warm ocean water welcomes you with cradling arms.
I love Hawaii.  We love Hawaii.  Who doesn't love Hawaii?
So, this summer we embarked on our trip to visit this beautiful island…to visit a piece of our past…where life was simpler.  Hawaii is any photographer's dream, but  I went resolved to let the kids be kids.  No forcing them to pose for pictures.  I went simply wanting to capture our days.  While I did hope for one teeny weeny photo shoot while there, it never happened.  And that's just fine. What did happen was still magic.  Life happened.  Love happened.  This will likely be my first installment of pictures.  I still have pictures I haven't even seen yet.
The kids were pretty excited.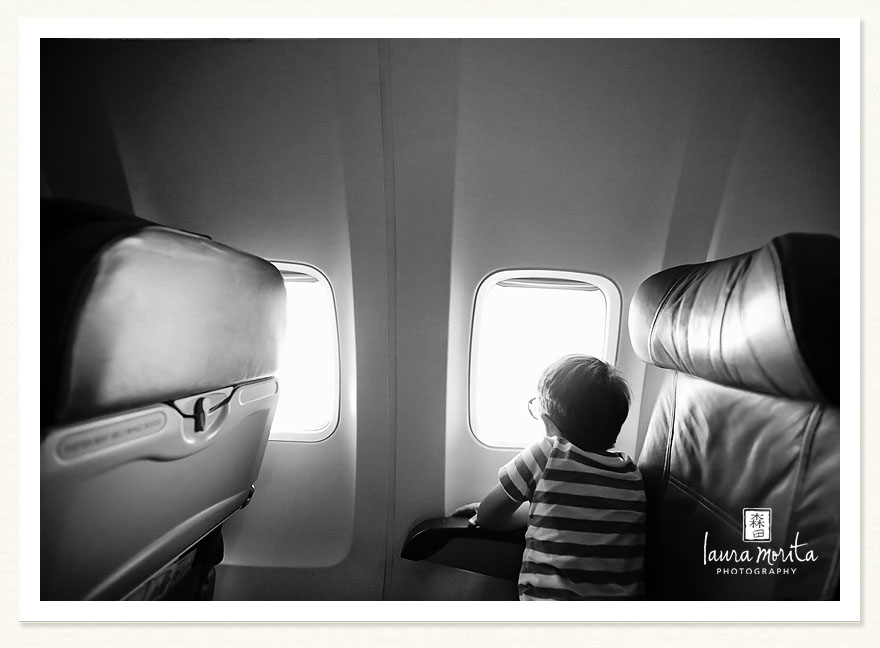 I can hear the song they sang for months before our trip: "Hawaii!  Hawaii!  We're going to Hawaii!"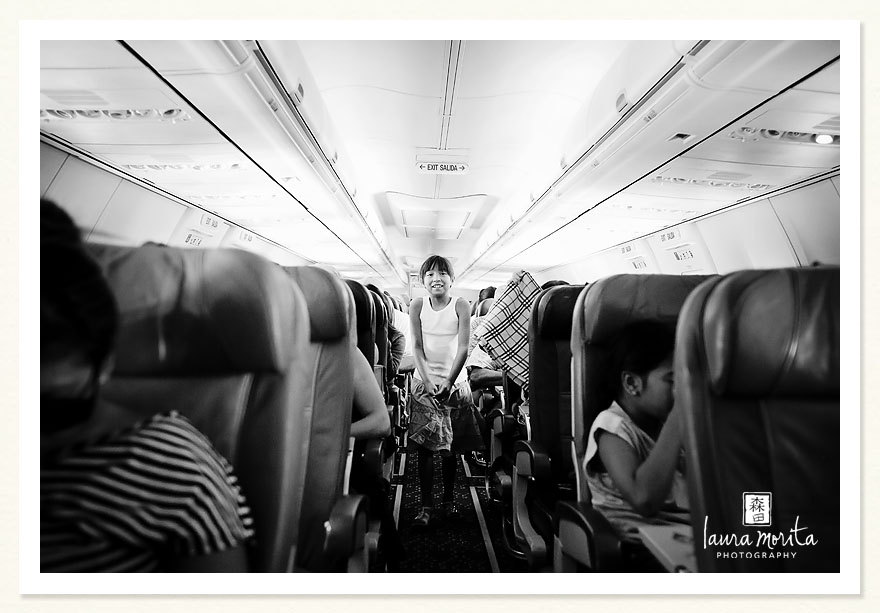 Their first touch of Hawaiian waters.  Waikiki before the crowds.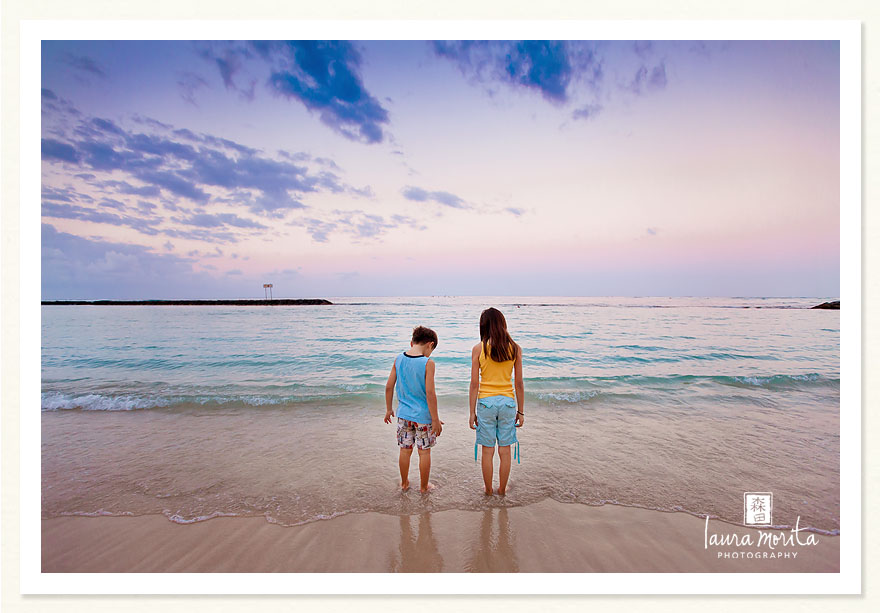 Our first breakfast at Eggs 'N Things.  My husband wistfully looking out at the waters of Waikiki–a place where we both learned to surf.
(and if you look closely, you can see my son hiding under the table, playing with his daddy's phone).

We have wonderful friends that live there.  We haven't seen them in two years, but, our kids always seem to be fast friends.

They have a really cool tortoise.  

And some really great tree swings.


And a pretty awesome zip line!

We went to the Farmer's Market.  And dang, we ate a lot of mangoes.

We climbed Diamond Head.



We went to Byodo-In Temple.  And honestly, for me, this was a highlight.  It was so peaceful.  We took our time and took it all in. We let my daughter take her time feeding the birds and the koi.  No rush.  Just quiet and lovely.





There were many quiet moments like this–my daughter patiently waiting for the timid birds to eat food from her hand.  Years ago, the birds were trained to fly right to you and eat the food off your hands.  They're no longer trained, so to enjoy the special moment of having a bird eat from your hand, you.must.be.patient.  And my sweet love is incredibly patient.  I loved that she enjoyed this experience so much.

My husband and son may not have been into patiently feeding the birds, but they were into having a bamboo battle.

My daughter preferred to just relax.

My son pondered how he could get his hands on a huge bamboo stick.


Gosh, look at this…. A blog post about Hawaii and hardly any beach pictures.  Believe me you, we went to the beach A LOT.  But my camera didn't make it to the beach a lot.  Most days we were out of the house all day, and I didn't want to worry about my camera getting wet or sandy or stolen.  But I DID bring it on this glorious day.









And how crazy is this sunflare?

Such a gorgeous beach.  That was a beautiful day.  Last shot before reluctantly getting in the car.

I've got loads more pictures, but I think I should stop now, huh?
And in case you don't know what this Life Stories thing is about, I'm participating in a blog circle with other amazing photographers from around the globe.  Every month, we share images about our own family.  It's a chance to be sure we're taking the time to capture our own moments.  I am honored to be part of this amazing group and am happy to send you on over to Amy Lenhart's blog right this very moment! Read her story and then follow her link to another photographer.  Follow the links all the way around, and you'll end up right back here.  It's a lot of fun!
And often, FACEBOOK is where I first post my images, so head on over there and like my page.

Thanks for looking!