For the most part, I am not following the rules of this month's 11 on 11. It's supposed to be images that I shot in the past month, but with my upcoming workshop and recent return back to work (I'm a home health physical therapist), I haven't had much time to get out there and shoot. I've been spending so much time marketing and getting ready for this workshop, that my poor camera has taken a backseat. Sorry, sweet camera. Add onto that that I recently did a presentation for Canon and am gearing up to a a few more (squeal!)…life has been busy.
But I hate missing out on the 11 on 11. So I decided to share some before and afters. I love editing. Like, it might be a bit of an obsession…. I just love looking at an image and unleashing all the awesome. It's fun!
And hey, I did shoot a little bit, so I'll share those images too.

Let's start with an image of my amazing mama and my son. Words cannot express to you what this image means to me. I had it printed and hanging in my house within a week of taking it.
I love them.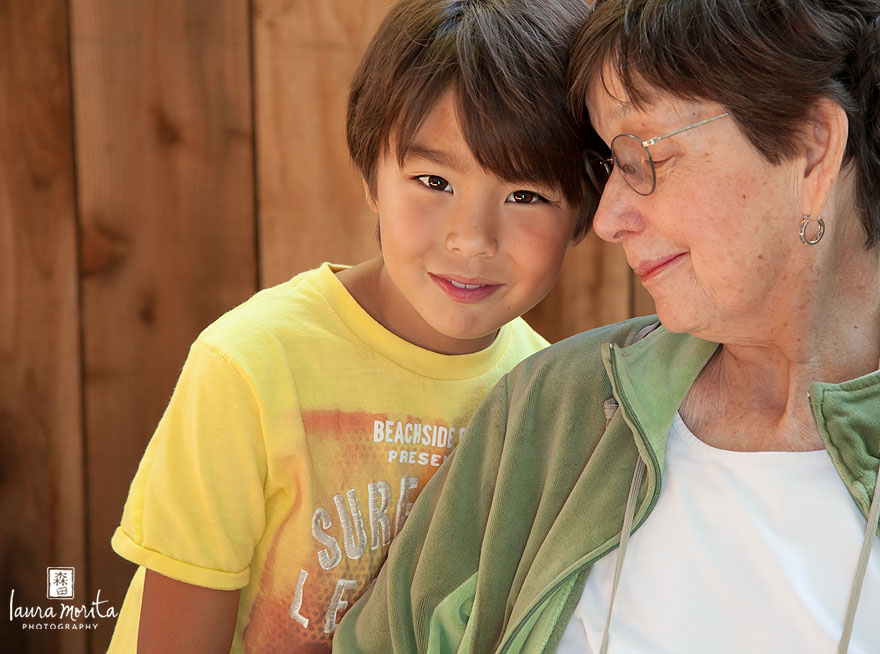 So, I'll share some of the more recent images I have taken. This was shot on the tenth. One day before this blog post goes live. I'm taking pictures of my best friend's family this weekend and wanted to scope out my location and make sure the light was gonna be good. I dragged my kids there after school, and my bookworm daughter just walked around with me from place to place while I snapped some images. I thought this was a nice transformation.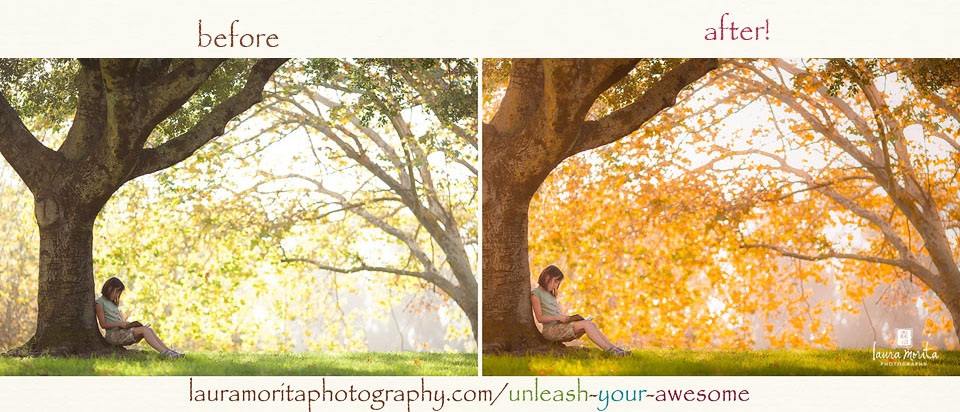 And this one cracks me up.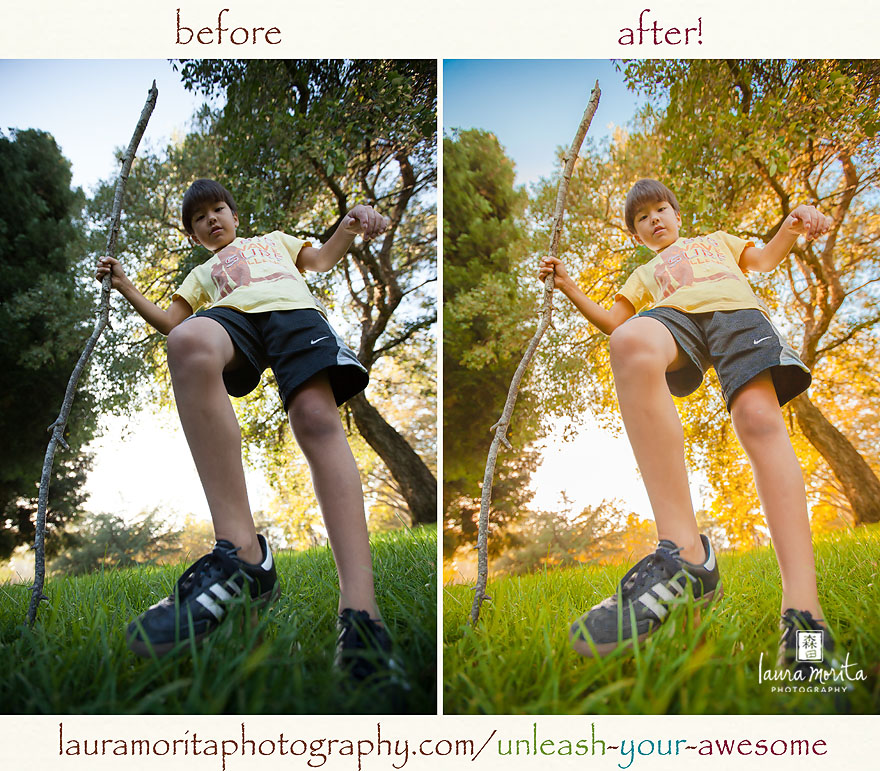 I see this image every day. It's a 20×30 canvas in my house. This was shot a few years ago, but I still love it. I had forgotten what it looked like straight out of camera. Pretty big difference!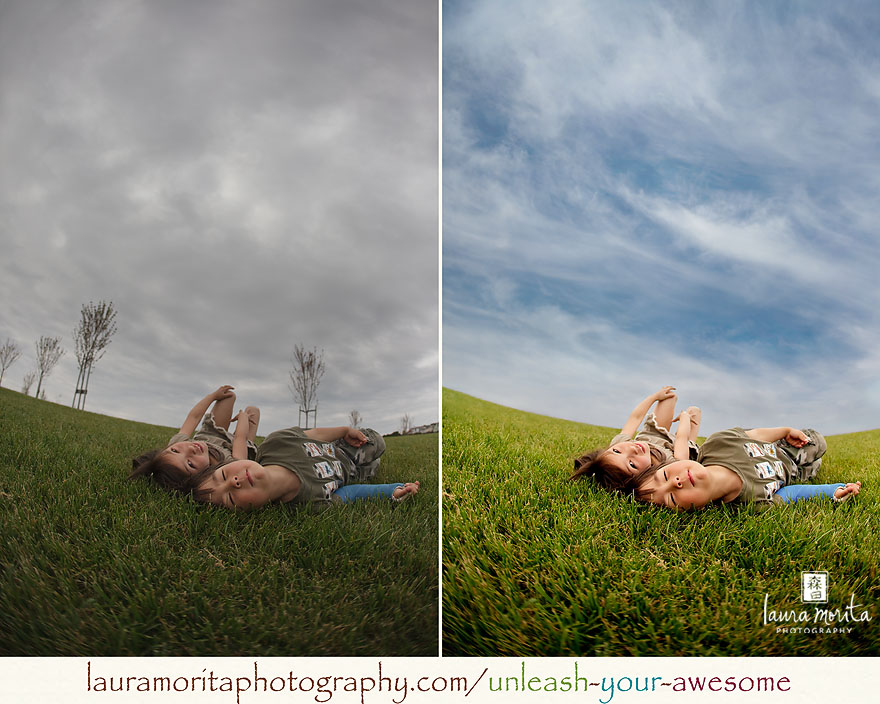 And here's some from a couple of years ago that still really make me smile. Are they not completely adorable?

This little girl is so full of wonderfully bubbly personality, I could just eat her up.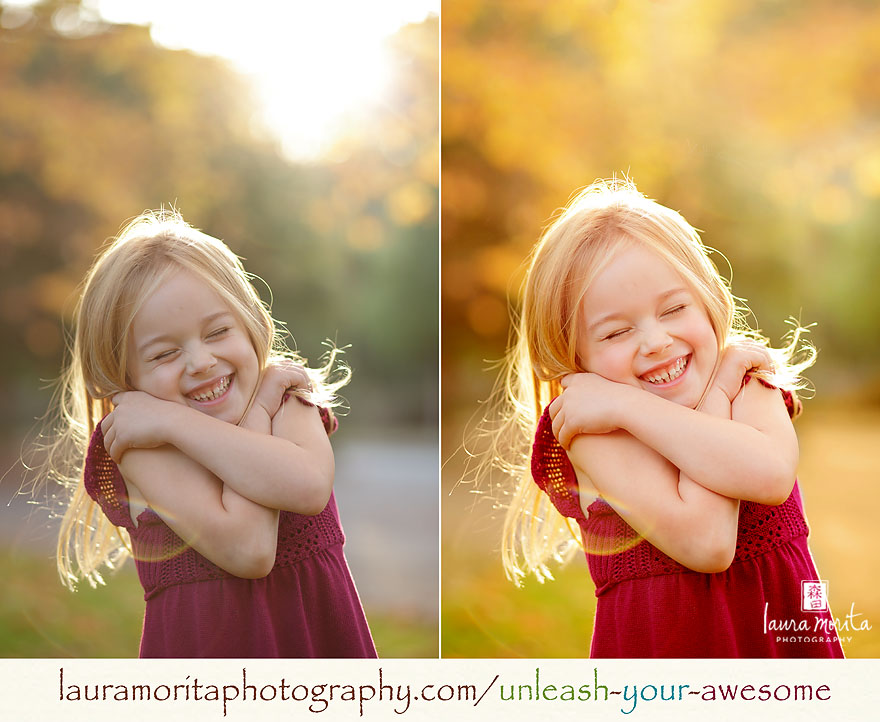 If you have followed me, you know I was OBSESSED with underwater photography this summer. I thought I'd share some of my underwater edits. Editing underwater images is challenging since the skin tones are very blue straight out of camera. But I've gotten pretty dang good at getting the color right.
And I love me some creative editing….
The black area around him on the left is from the port of the underwater bag. I was shooting with a 15mm fisheye, and it's such a wide angle lens, the port made it's way into the image.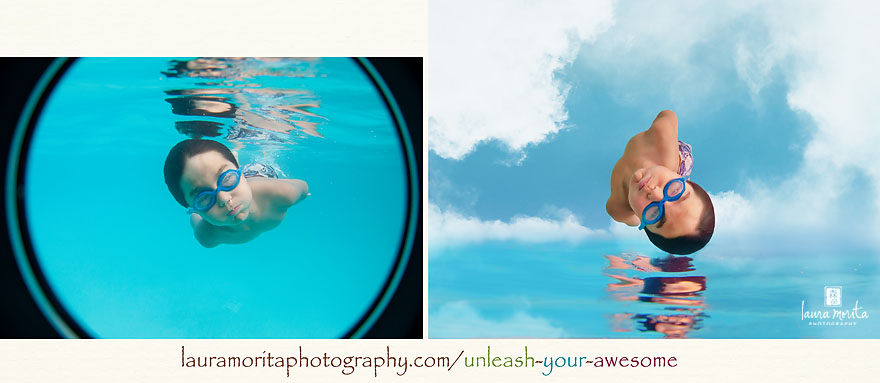 I loved the splash of my daughter doing a cannonball, but just wanted it to be MORE. Thank you, Photoshop.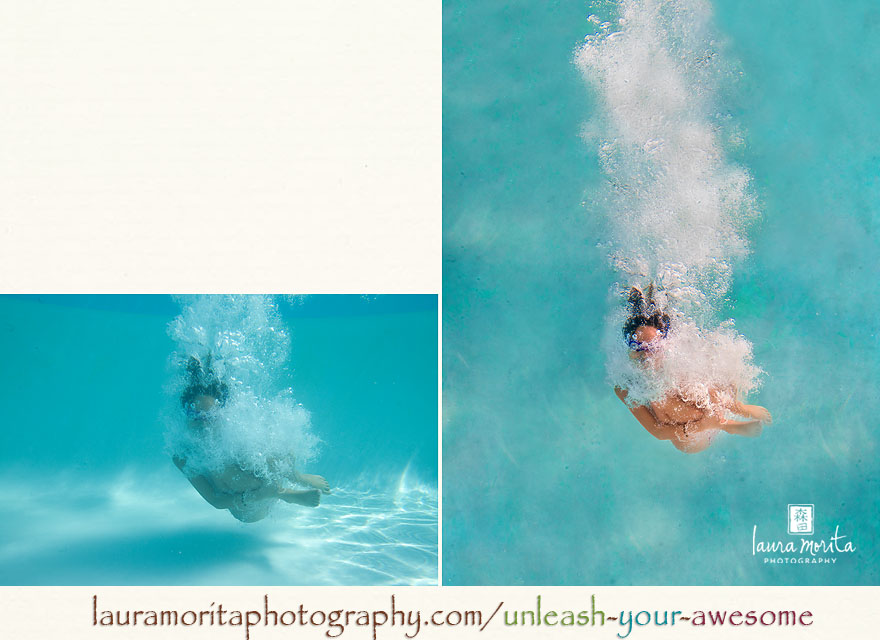 After shooting this image that I loooooove, I decided I wanted more space around them. I like it better like this.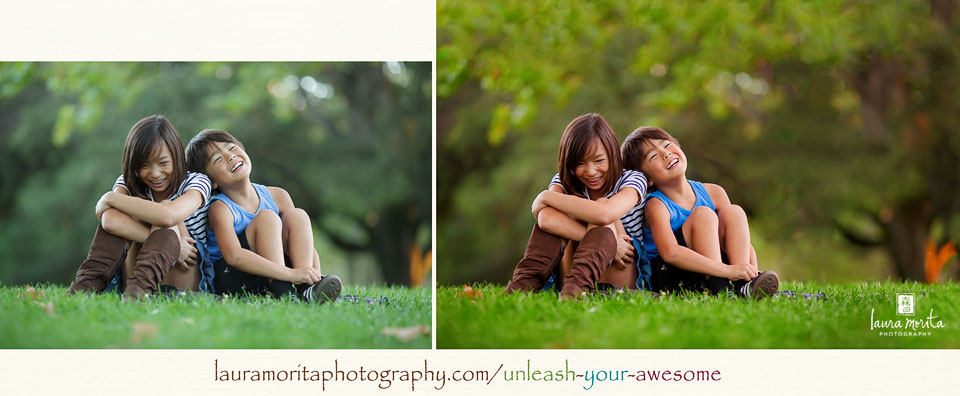 And yes, I did point her toes in this next one. I'm crazy like that.

Hmmm… maybe I should straighten her knee too?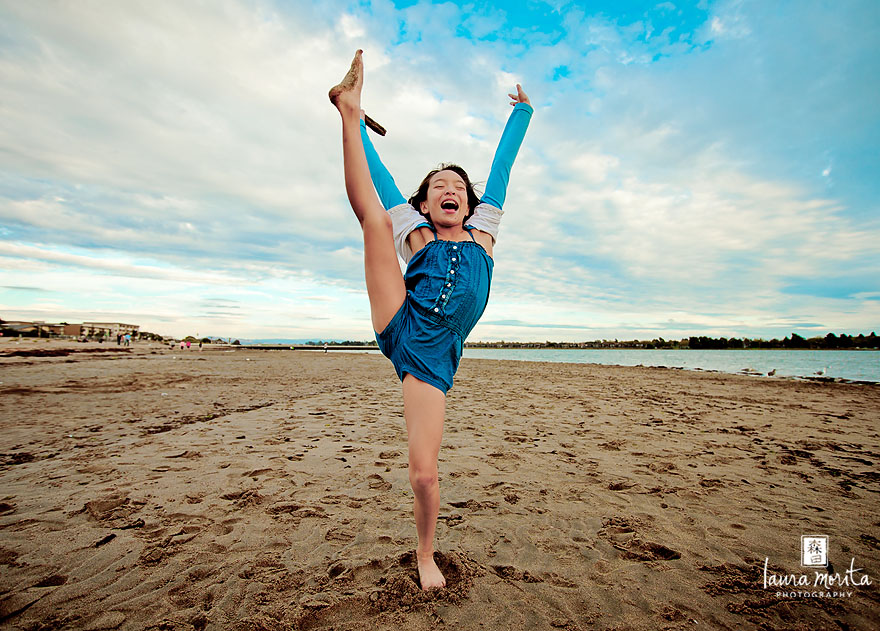 I'm bummed I didn't pull out my big camera for a self portrait this month, but I did get some phone pictures that I sort of love. Just me being silly with my kids. A rather common occurrence. I love them. My finest accessories.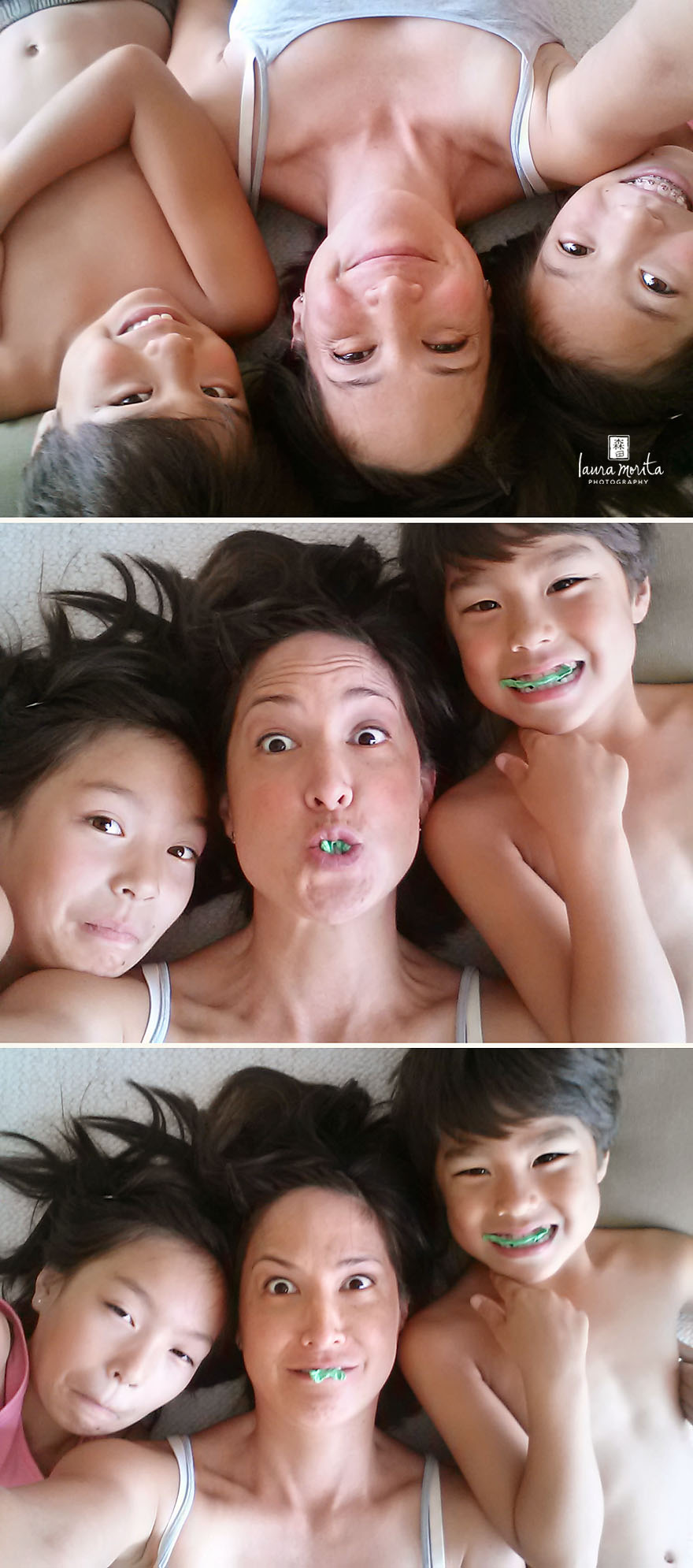 So, if you like what you see and want to see more, please follow me on Facebook!
And if you are dying to know some of my editing secrets, you really should check out my workshop! The introductory price is almost over! Save some cash and register today!
Next up in this blog circle mania is the one and only Sally Kate Photography.  Her imagery is all sorts of beautiful. Go check it out!…