They're cute. They make amazing client gifts. And hey, your family will think they're pretty snazzy too. And $20 is an outrageous deal. Want it? Go get it RIGHT HERE.

I like to print them as loose 5×7's, box them, and put the current month in the frame with an easel. This is my set up: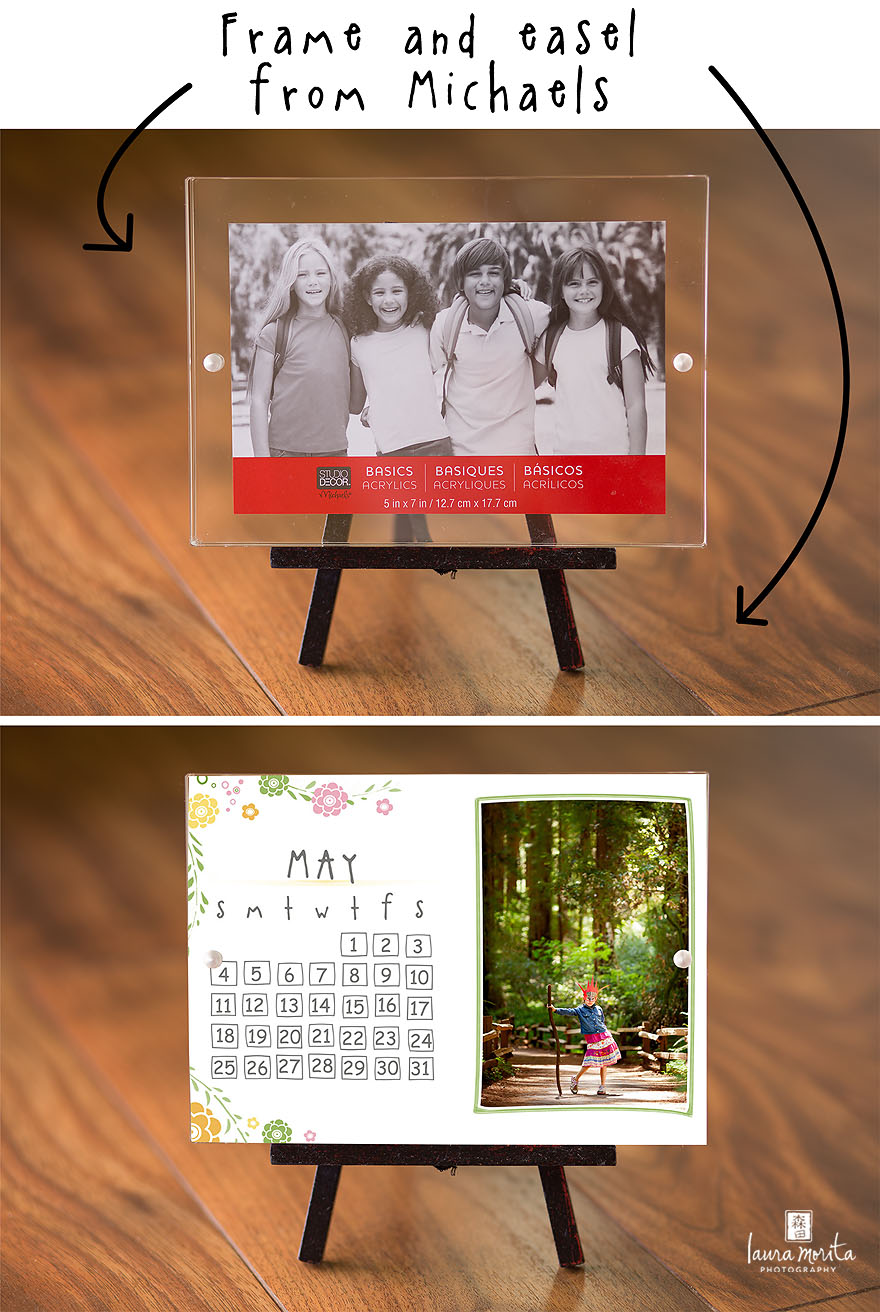 You can also print them as 5×7 spiral bound books from Color Inc. They are super cute! The cover is mounted on styrene so it's really durable. Be aware that the top 1/4″ of your image is in the binding. It doesn't affect the image, really, but just wanted you to know.
Go get it RIGHT HERE.…