When my friend who has been fighting Stage IV breast cancer told me that she needs to get brain radiation because there's a tumor in her skull and possibly invading her brain, I cried. When another friend told me that her husband is in daily pain because of his pancreatic cancer, my heart ached. I wanted to help, but wasn't sure how. They both need so much support, and I'm just one person. Plus, one of them lives in Australia.
So, I designed this 2014 5×7 monthly calendar template. 100% of donations made until the end of this 2013 year will be split evenly and given to my two friends. I can't make their cancer go away, but if I can help ease their worries. Money will go to help make up for time lost from work, to help pay for meals that can be so hard to find time to make, travel fees to see specialists, to help pay for a housekeeper. Whatever they need.  You donate, I give to them, and I'll feel less helpless. I hate feeling helpless.
So, you should get this calendar. And here's why:
1) You'll help my friends. (Score!)
2) You'll help me feel less helpless. (Double Score!)
3) It's freaking ADORABLE and an awesome client gift. (TRIPLE Score!)
4) It's freaking ADORABLE, and you'll want your own. And so will your parents. And so will your grandparents.
5) This calendar is an awesome gift. No lie.
So, here's the deal. Donate money to help my friends, and you get this calendar. Easy Peasy. Suggested donation amount is $20. Go and look around at other templates, and I think you'll find this is a wicked good deal.
I used these as client gifts. I printed them as loose 5×7′s, put them in a 5×7 box, and included a frame and easel with it. The client could switch out the image every month. I swear to you. It's really nice. I used something like this and put it on a little easel like this,  but this looks even cuter to me and you wouldn't need an easel.
Another option is to print it as a 5×7 spiral bound book. If you do this option, I included a cover page for you. Color Inc makes a cute one.  Be aware that 1/4″ of the image will be inside the spiral binding. Not a big deal for most images, but just wanted you to know.
So, go donate and have at these pretty little templates. And tell your friends. Tell them all. Go on. Do it.
And if you do Pinterest. Pin these. I want peeps to see this.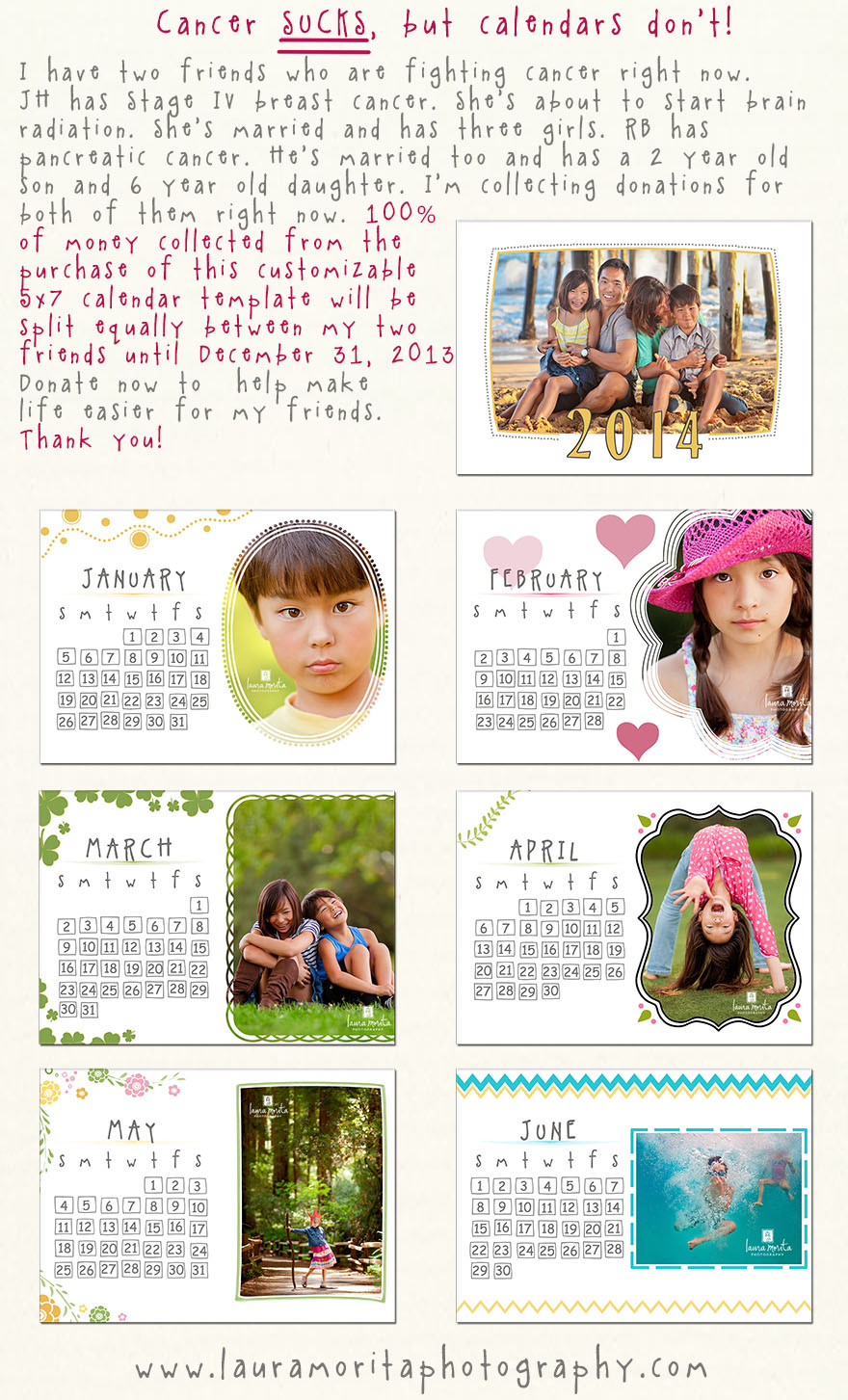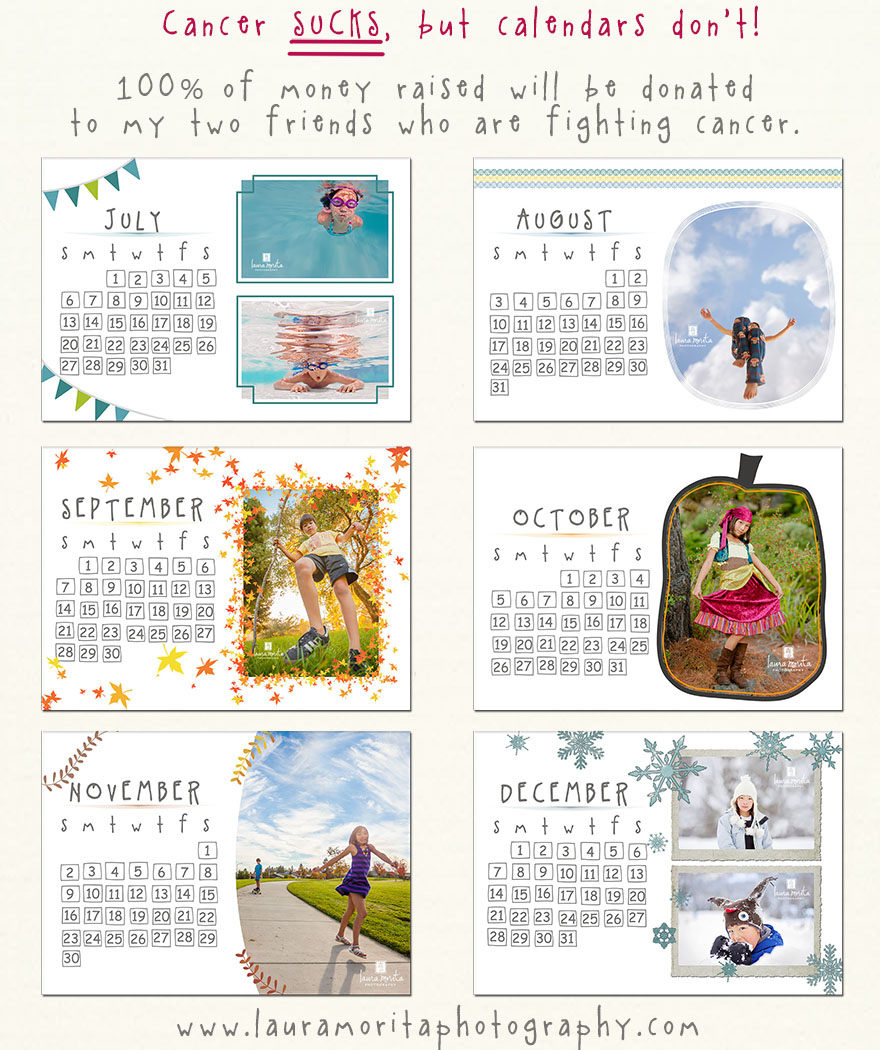 Never used a Photoshop template? No worries! Check out this video to see how to use these uber cute and perfect templates.
The 5×7 calendar is a digital product and you will be directed to a download link as soon as you have paid through Paypal. Because of the nature of the product, all purchases are non-refundable. This calendar is copyrighted by Laura Morita-Yeun and Laura Morita Photography. Once you purchase you agree not to sell, share or distribute in any way.