I know some amazing photographers. And amazing photographers like to push themselves creatively…try new things…think outside of the box. So, because we never want to become stagnant, we have decided that this year, we will practice shooting a different type of lighting scenario each month. Thus far, we've done Window Light, Artificial Light, and Silhouettes. This month, we are exploring Chiaroscuro lighting. Um, what's that you say? Is that like a tasty sugary churro or something? Not quite, but it's still rather delicious.
Chiaroscuro is the use of strong contrasts between light and dark. I loved this idea. I tend to be a bright and shiny photographer and while I love shadows and dimension in imagery, I don't always look for opportunities to shoot with DEEP shadows. Well, I've been missing out. Photography is a journey, an exploration of light AND shadows. It was fun for me to figure out how to shoot with strong contrasting light, and I'm really happy in the results. Also of note, none of these images required much in the way of extra editing work. All the black and whites were converted in Lightroom (that's where I always convert to black and white), and then brought into Photoshop, where I did a little extra to really emphasize the light. I really love when editing is fast.
So, here we go. This picture is of my adorable four year old nephew. I told him to try to be extra spooky as he held a flashlight under his face, so he was saying "wooOOOOooooo!" This is basically lit by the flashlight and the ambient light on in my dad's house. This was shot at night. The light in the background is from a lamp casting light on the wall. Did I plan all this out? Nope. Lol. I lucked out, but I love the dimension. ISO 2500 for my photographer geek friends.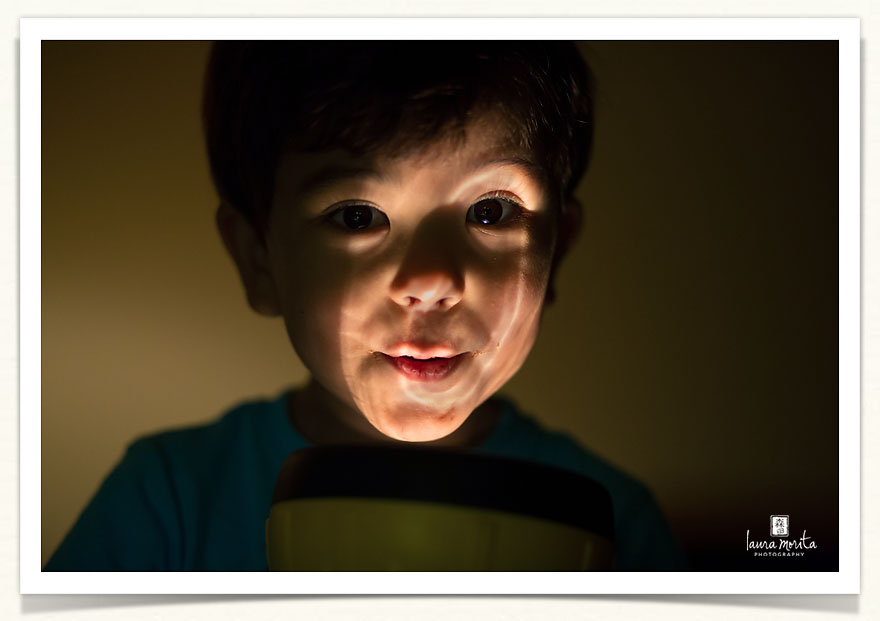 And just one more of this cuties, because come on, he's cute (and oh-so-spooky)!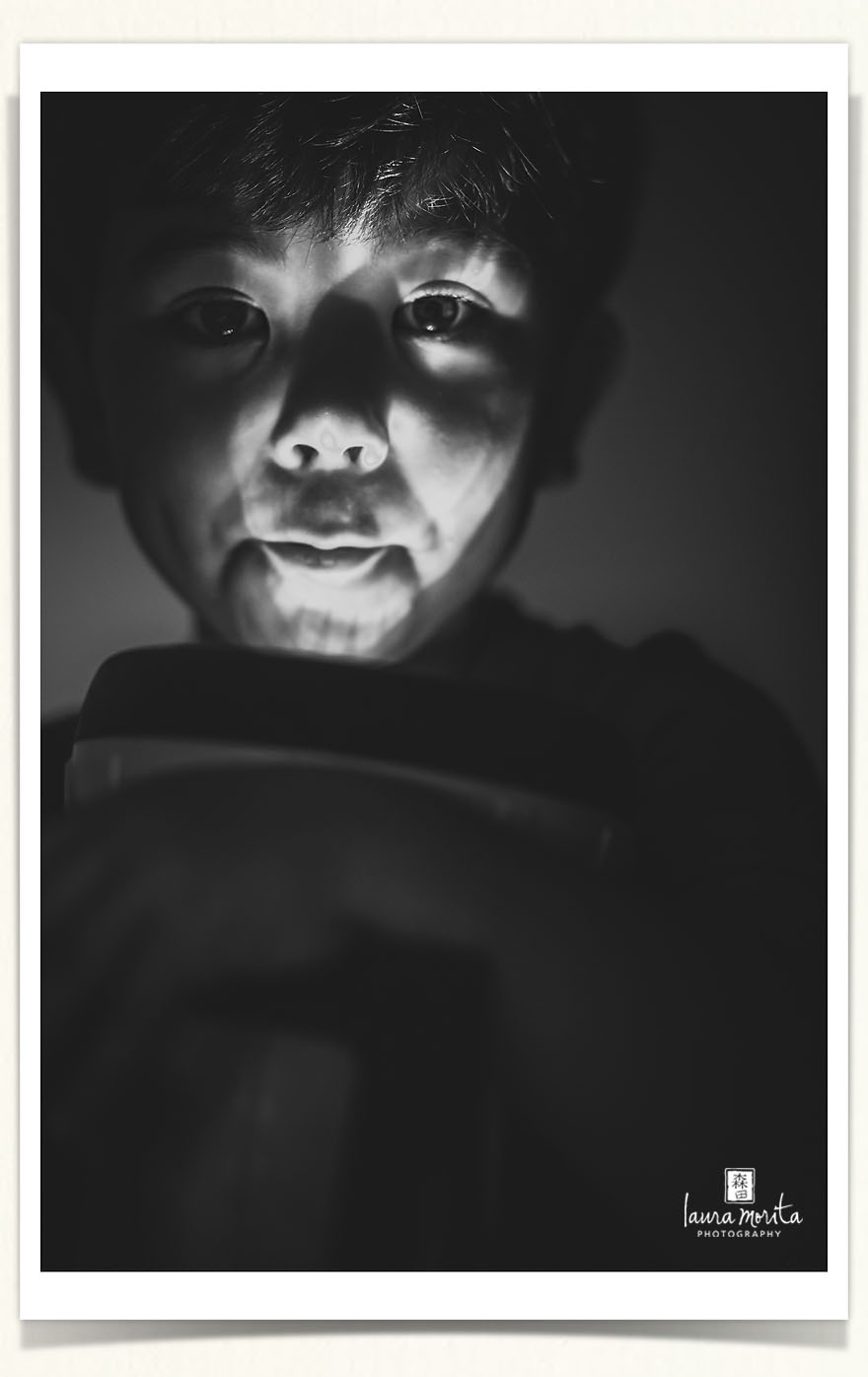 My daughter was willing to go outside with me one evening so I could try my hand at some more contrasty lighting. This was shot in my front yard. There's a gate to the left of her and then trees on the right and behind her. Light is pretty much coming from behind me. By turning her face, I was able to get shadows on her face. If she had been facing me directly, I would have gotten great light on her face, but not as many shadows.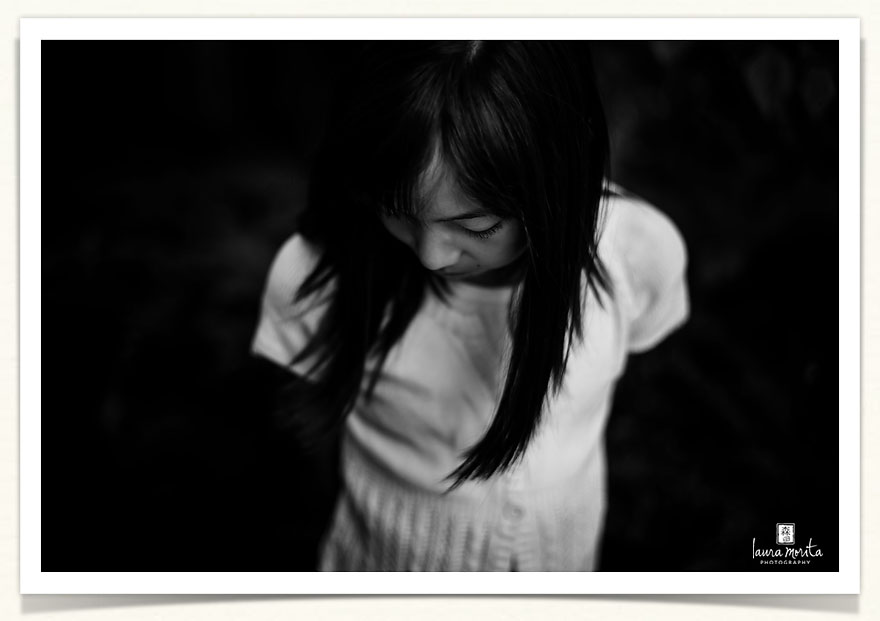 Next, I botched a pile of pictures if my attempts to find good places for chiaroscuro lighting, and then I decided just to have her sit at the door to the back of our garage. The big garage door is closed and dark. Light is just coming from the opposite way, so by having her lean against the door jamb with one side of her face facing the dark garage and the other side facing the outside, I again was able to get some nice shadows and great catchlights in her eyes.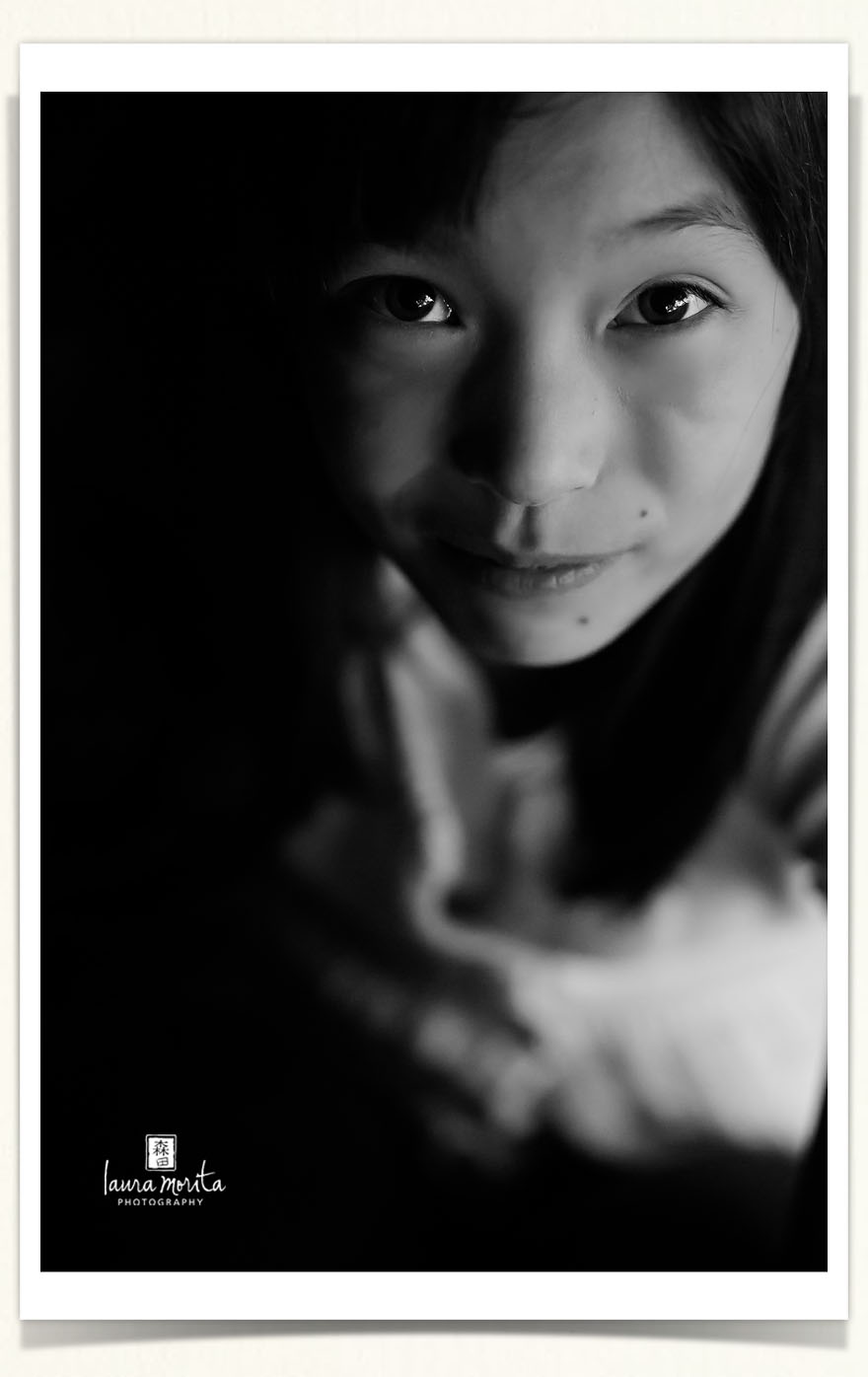 Dang, I love her.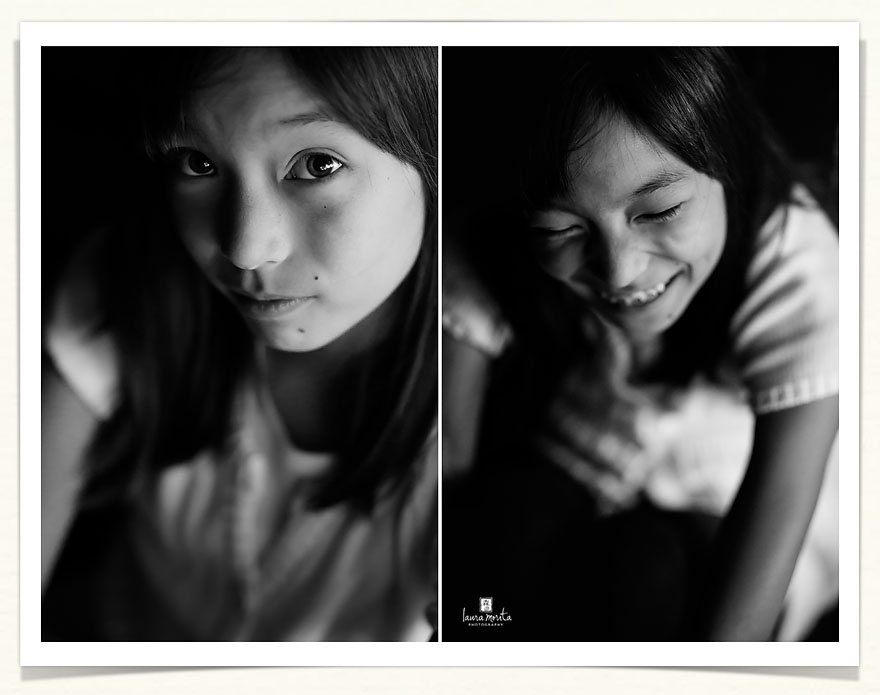 And just one of my little dude. He gave me maybe 3 minutes. This was shot as it was starting to get dark. My large window is to camera right, with the curtains pulled open just a little bit so as not to blast him with light. ISO 25,600. How I love my Canon 5D MkIII and noise reduction.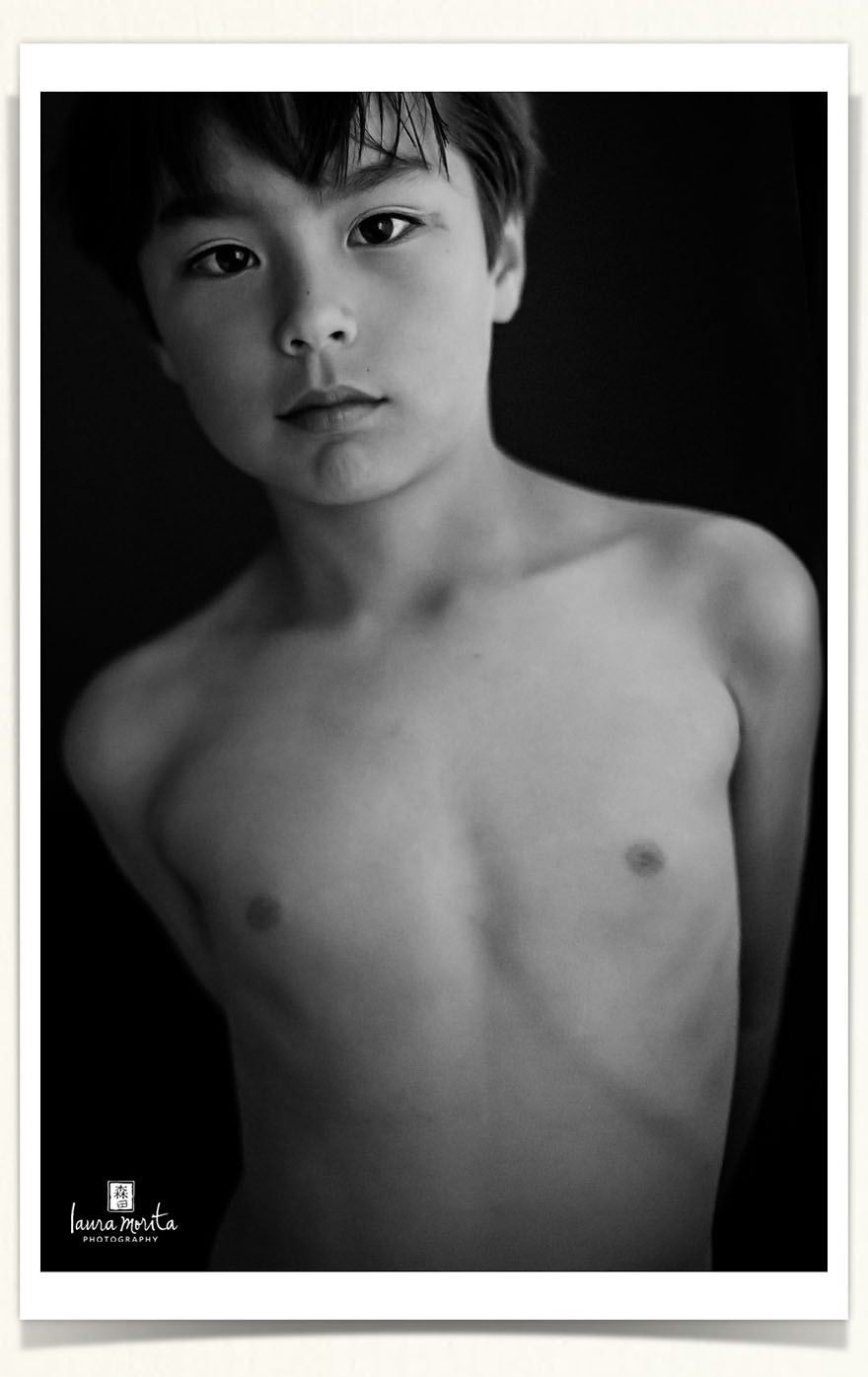 So, the way this works is that you go ahead and click on THIS LINK RIGHT HERE. That will bring you to MD newborn, baby, and family photographer Tonya Teran. I love her!  You can follow the links in each blog post to see everyone's take on chiaroscuro lighting. Once you're back to my page, you've done the whole circle!
And if you like what you see, I'm way better at updating my FACEBOOK page.
And if you want the latest news about what I'm up to as far as workshops or mentoring goes, sign up for my NEWSLETTER. I'm trying to find time to schedule another SHINE editing workshop. Time…. I need more time!
Thanks for looking!…