I'm so excited to be starting a new blog circle adventure with this fabulously talented group of photographers! We want to push ourselves this year with exploring light. Each month, we will pick a different type of light, and post images that we have shot using that type of light! This month, our theme is window light! We chose window light this month since for many people across the United States, the weather has been less than sunny and warm, so shooting indoors seemed like a good idea. Unfortunately for me, I was busy shooting outside since the weather has been fabulous. So, alas, I didn't have too many window light images. Thankfully I had a cooperative cat.
Let's get started!
These were actually shot on Christmas day, but seeing I didn't have too many of my kids in window light, I'm including it.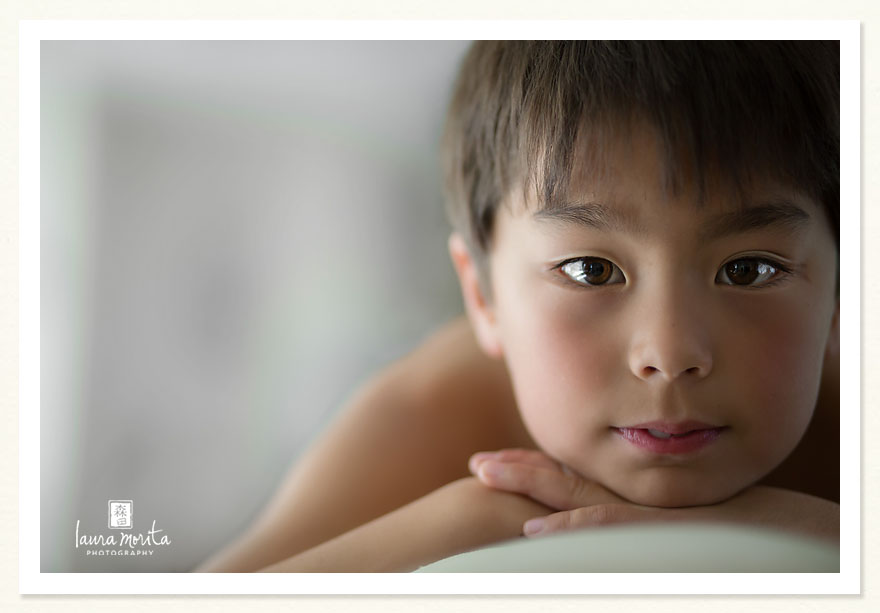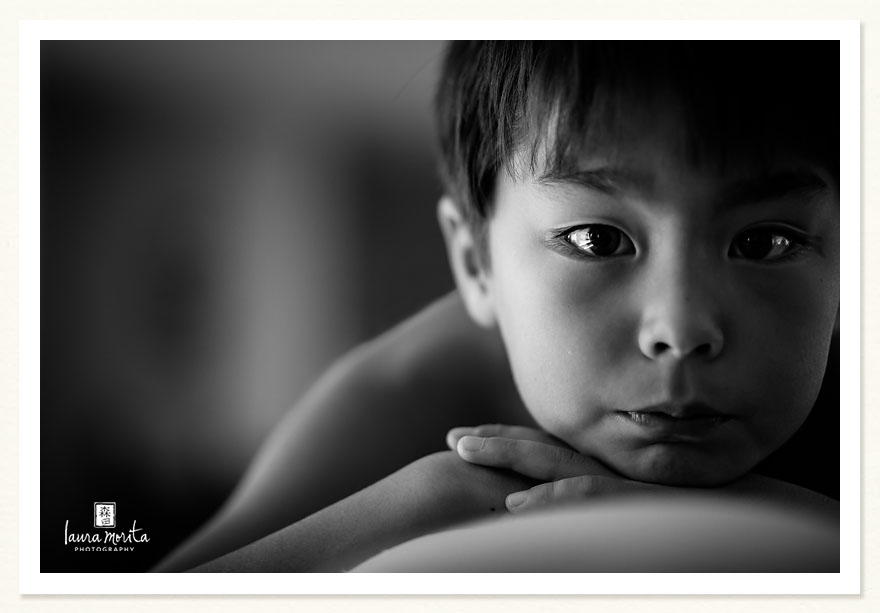 I visited my sweet friend who just so happens to have a darling son and a gorgeous kitchen with lovely window light. Score.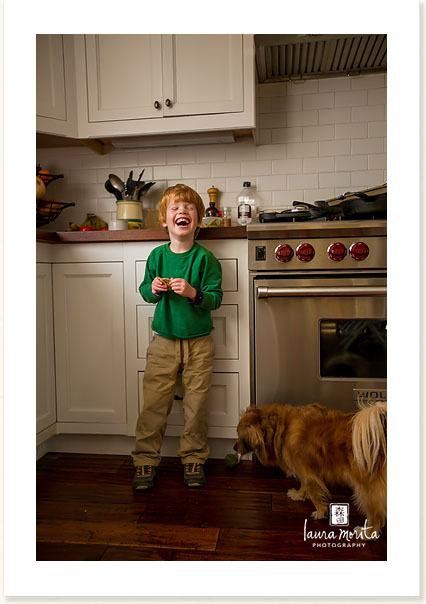 This cat spends most nights outside all night, and then sleeps on our bed all day. Silly kitty.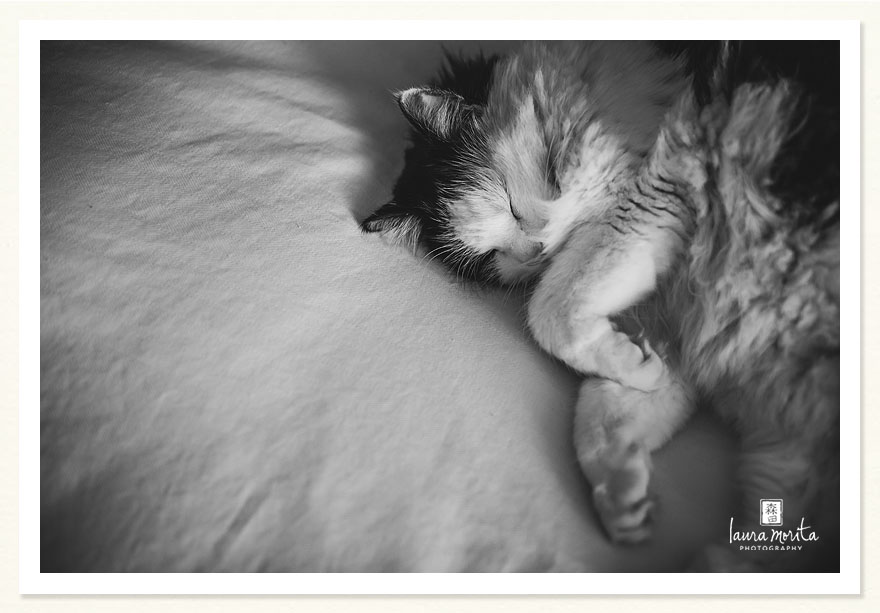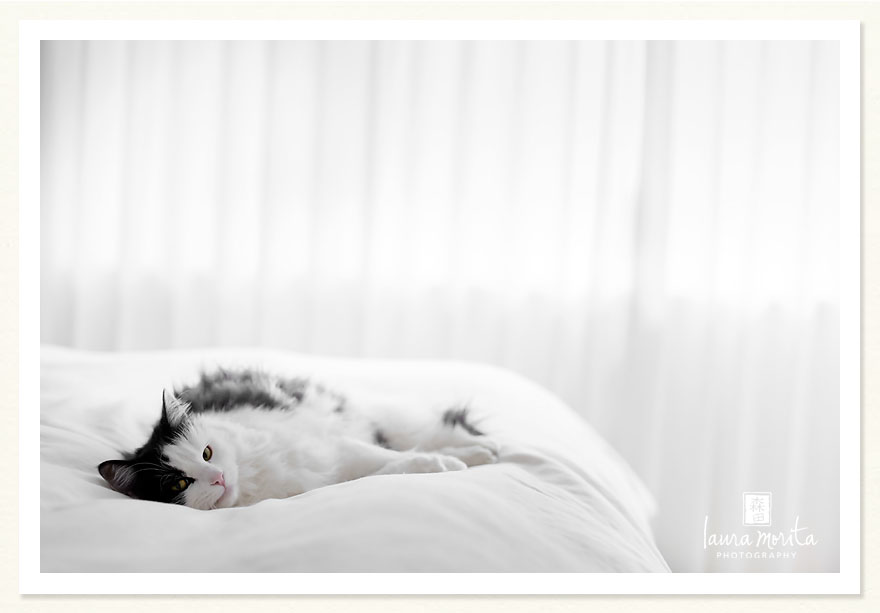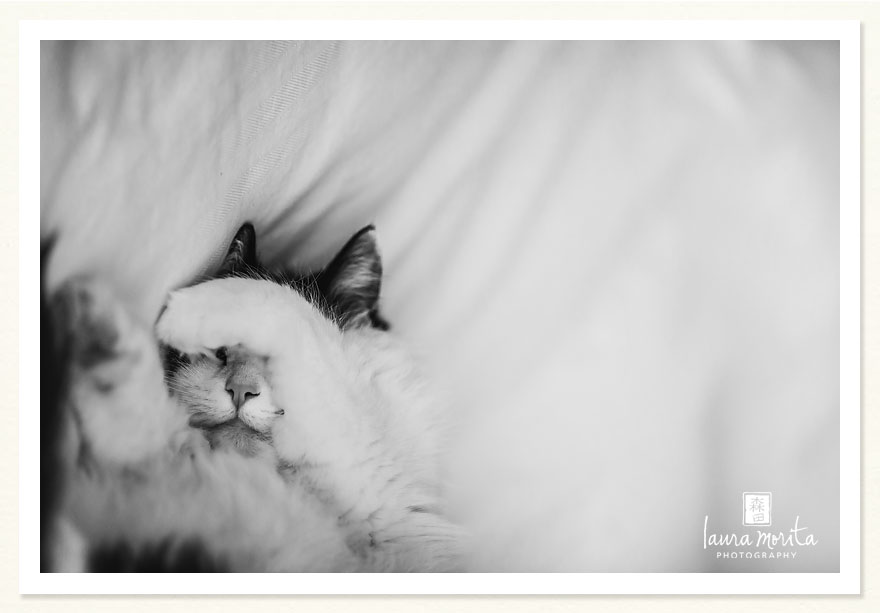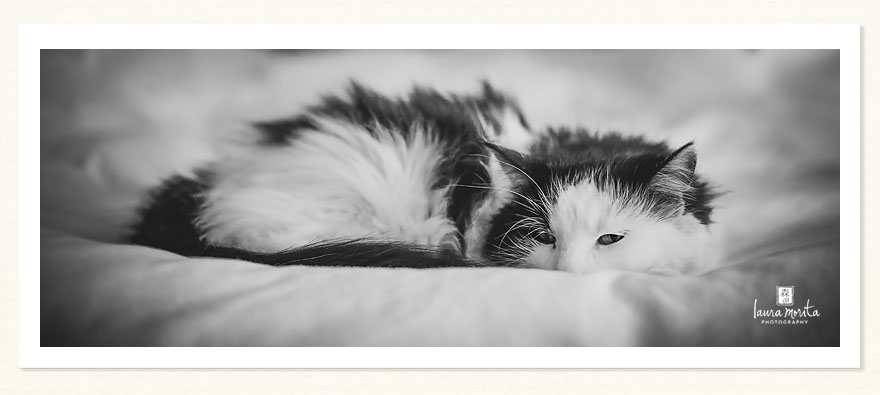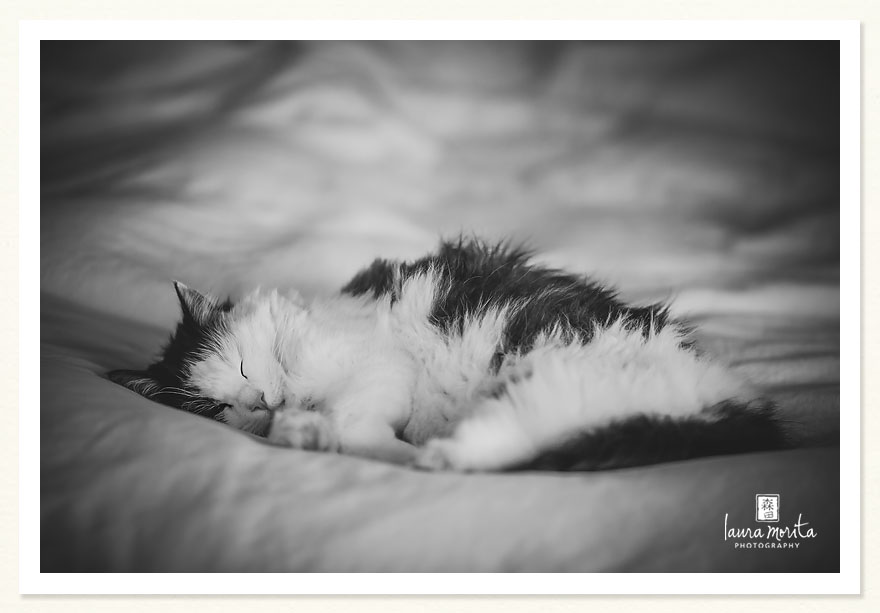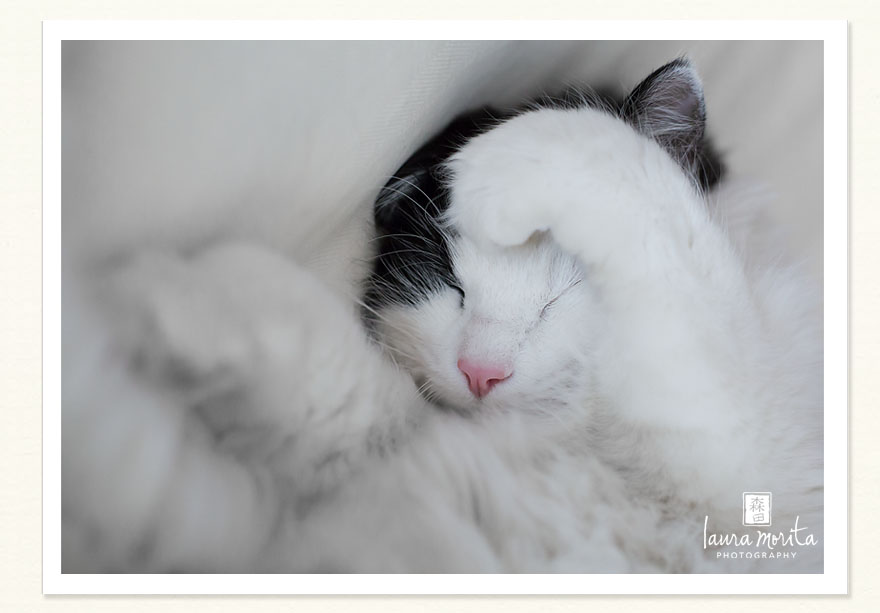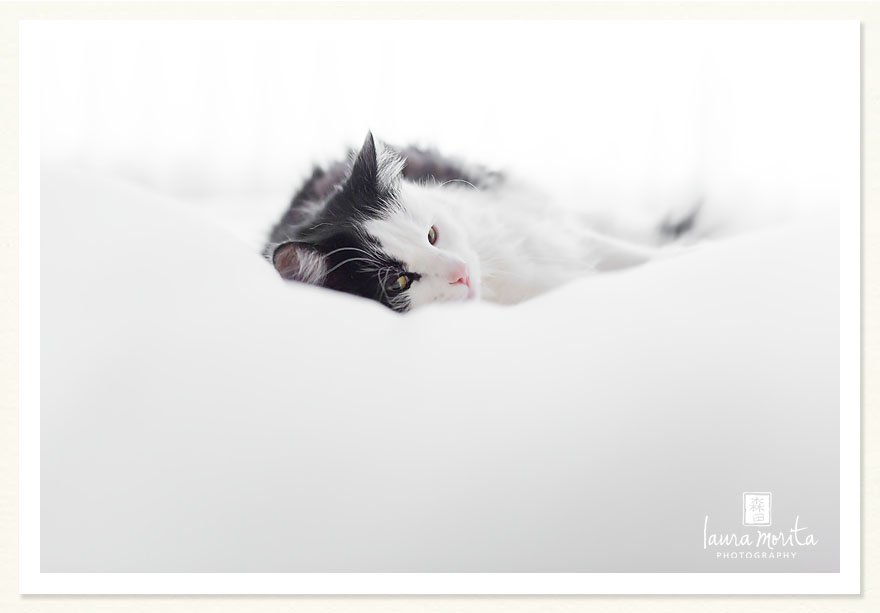 And I think these count as window light? A couple of quick shots of my little dude after picking him up from school. He's in the car with the window up. I liked the hazy look of them.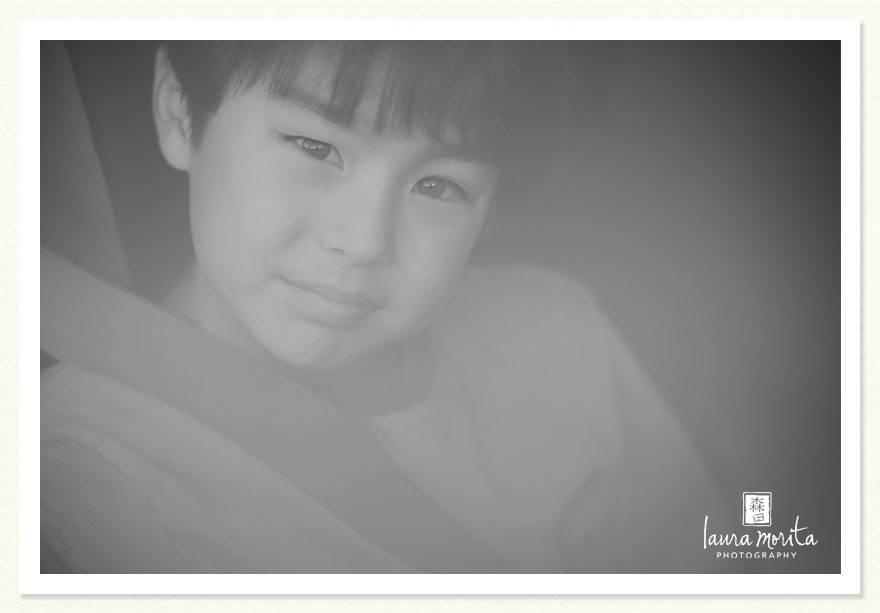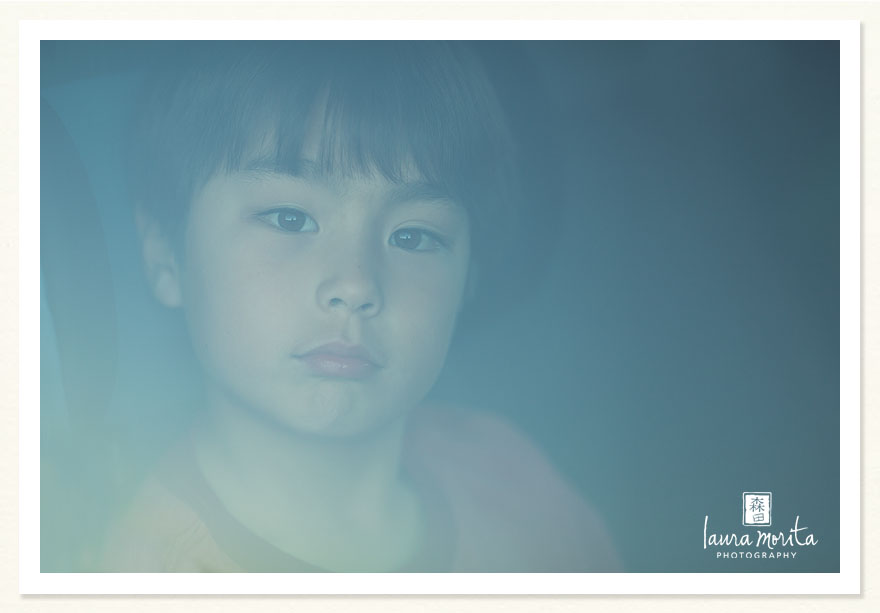 Next up is the multi-talented photographer, designer, illustrator, editing genius, Lynn Nalty of Square Balloon!
Go check it out!
And if you want to see more of my work, check me out on Facebook!
Want to be sure you hear the latest Laura Morita Photography updates on my workshops, mentoring, or other such photography related awesomeness? Sign up for my newsletter!