Last week, I shared Clarice Hendel of Studio Cee Photography, and this week, I have the great pleasure of sharing Audrey Frantz of Kentiga Photography with you!
I am really enjoying sharing all these wonderful photographers and hope you are enjoying it too!

Name: Audrey Frantz
Studio Name: Kentiga Photography
Location: Olathe, KS (Suburb of Kansas City)
Website
Blog
Facebook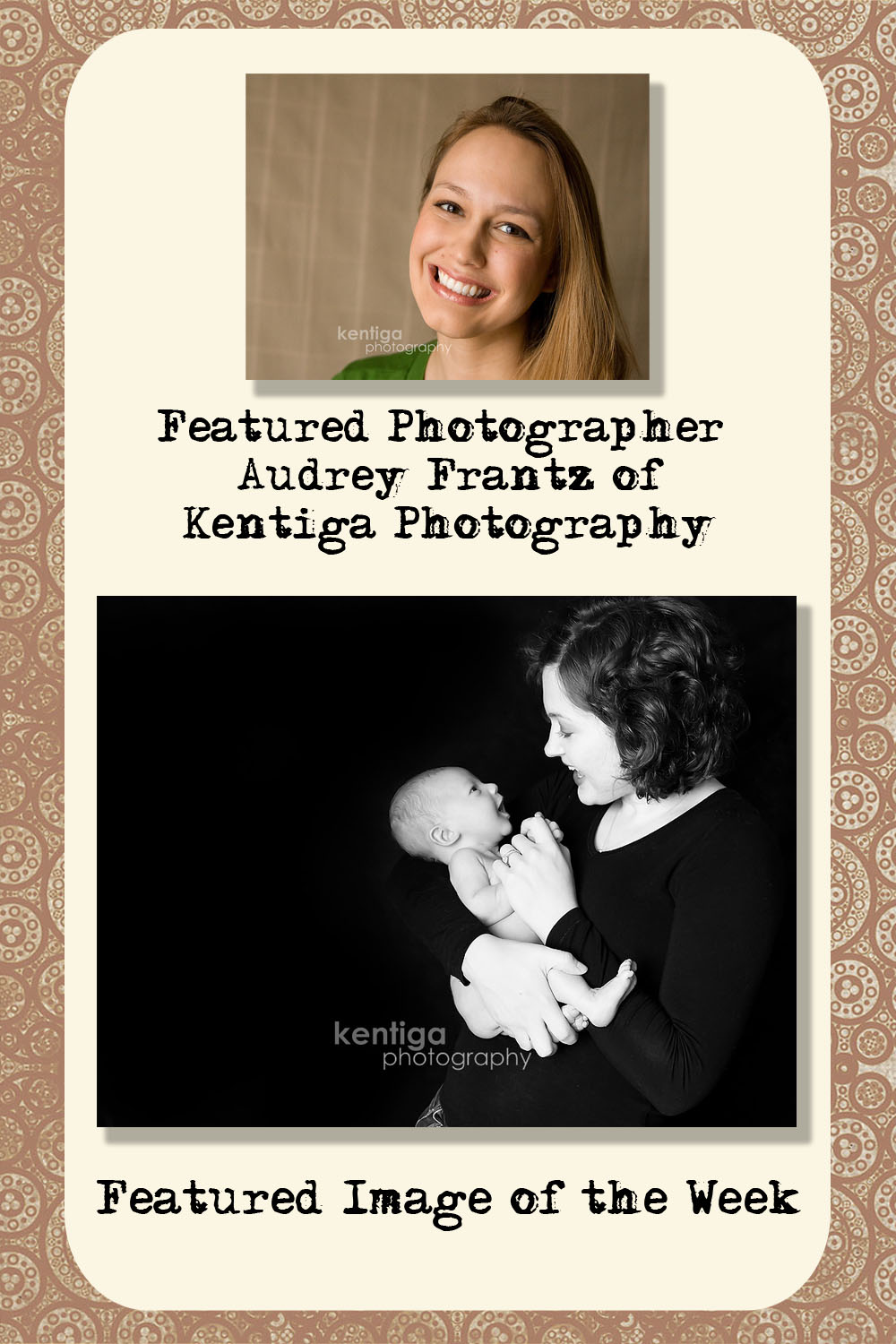 Why do you love this image?
This image is a favorite of mine because I was able to truly capture this mom and her new baby enjoying each other's company as if I wasn't even there.
What were your settings with this image?
This was at 28mm at ISO 640, 1/160s, F2.8
How do you juggle photography business and family and the rest of your life?It's super tough, sometimes I get down on myself because I feel like I'm not doing enough and then I look at other amazing over the top photographers and realize they have the same 24 hours in a day. It's all about priorities. I try to not book too many sessions in a month that it burns me out creatively so that helps with the family time.
What do you believe in?
I believe in the power of laughter, I think it really is good for the soul.
Describe your style.
I'm all about seizing the moment, I've succeeded when I've captured my clients as they really are.
What fabulous new product are you excited to tell your clients about?
I am currently in love with metal prints. I think everyone loves them once they have a chance to actually see it. I love how timeless they are and yet at the same time are very modern.
What is the type of photography you enjoy doing most?
Newborn photography, I love being reminded that there is still pureness in this world and it's really uplifting. Makes me want to be a better person because they deserve this world to be better for them.
Thank you, Audrey!  It was cool getting to know you better!  Next week I will be featuring Claire Hunter of Claire Hunter Photography!