When I first decided that I wanted to learn how to use my camera, it was because I wanted better pictures of my kids. That began a journey that has lead me to where I am today. I'm a photographer now. And Lord knows, I have a lot of beautiful pictures of my children…images I will cherish forever. What I don't have, mind you, are many pictures of me with my kids. It's easy for me to be behind the camera, but it's something entirely different to be in front of it. No one knows how to use my big ol' camera, so for the most part, I am happy being behind it.
But, I know how important it is to have pictures of my parents…. I LOVE the images I have of my mom and dad.  There really just aren't enough pictures of my mom and dad when I was growing up…pictures of them with full heads of hair, no wrinkles, no age spots, young and just beginning their lives as parents. So, I decided to change that for my kids. I want them to have lots of pictures of me. I want them to remember when I was young(ish) and carefree(ish).
I want them to remember me.
This desire lead to a monthly project I am participating in this year called "11 on 11." You can see the first installment right here! This was to be like a lot of other blog circles, where photographers share their favorite personal images from the month, but this had a twist. I suggested to this amazing group of photographers that we include a self portrait, and while there may have been some inner grumblings about it, I'm pretty dang sure they are all starting to love the idea of including themselves in their pictures. It's fun!
My first self portrait photo shoot of my kids and me was amazing. We laughed the whole way through. It didn't seem like work. I didn't have to beg.
It. Was. Magic.
I shared this image as part of my 11 on 11 project.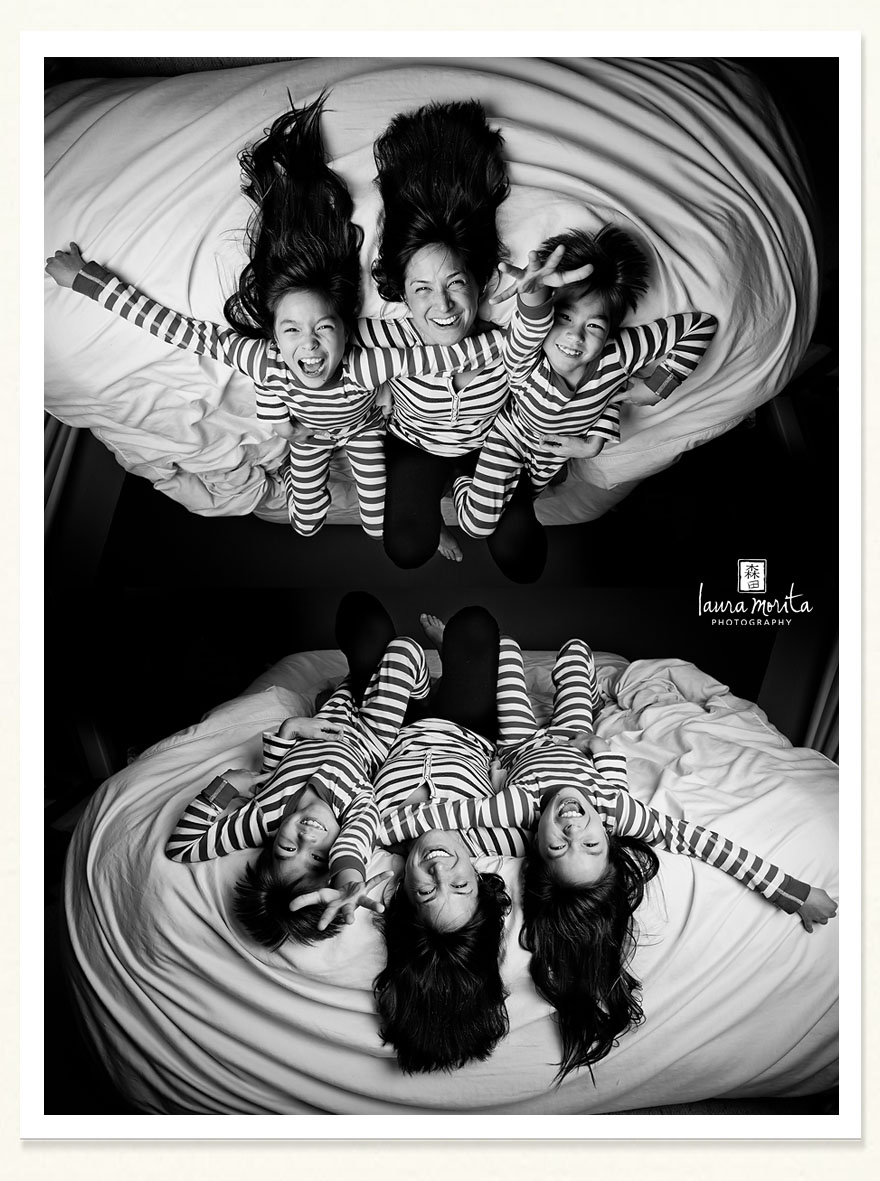 But I have so many more I wanted to share. So without further ado, here you go… the story of striped pajamas, crazy children, and me, their mother.
They were already playing in my room when I decided to grab my studio lights, tripod, camera, and remote, and get snapping.
My son's elbows trip me out. Eep!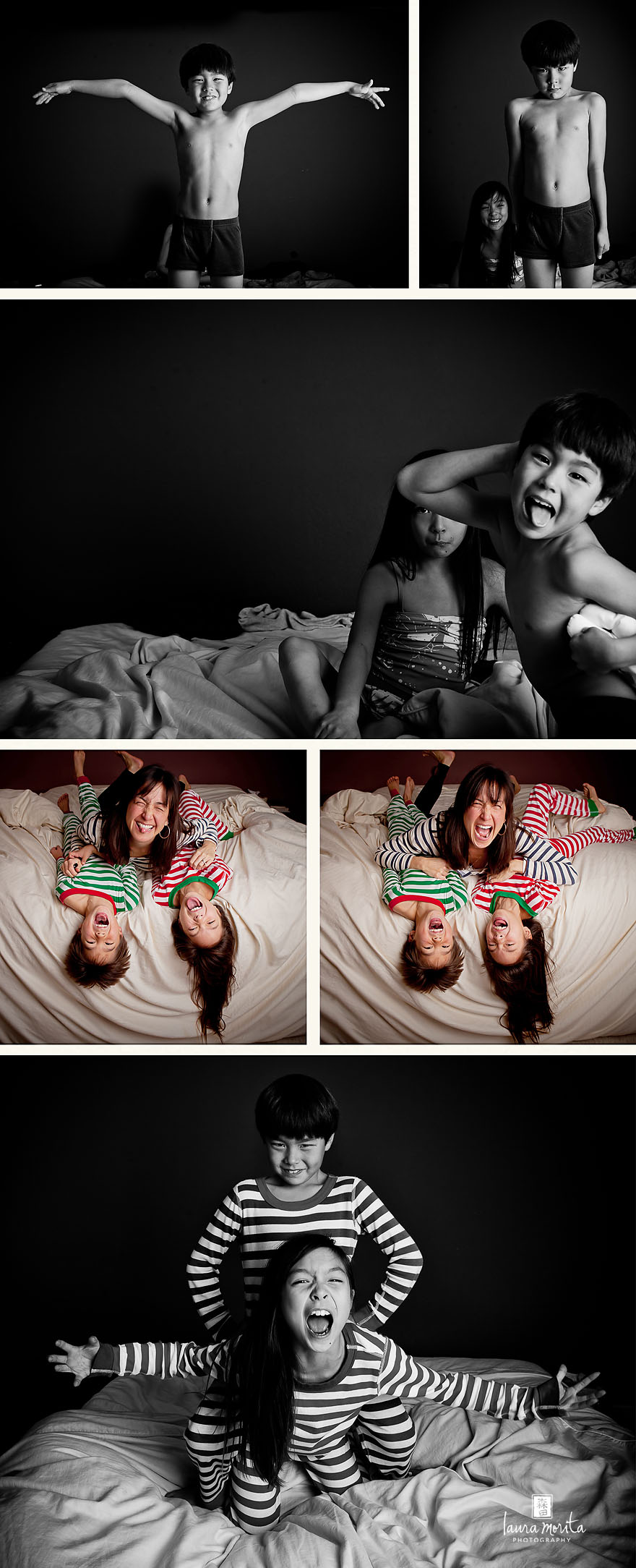 I can't stand how much she's grown up.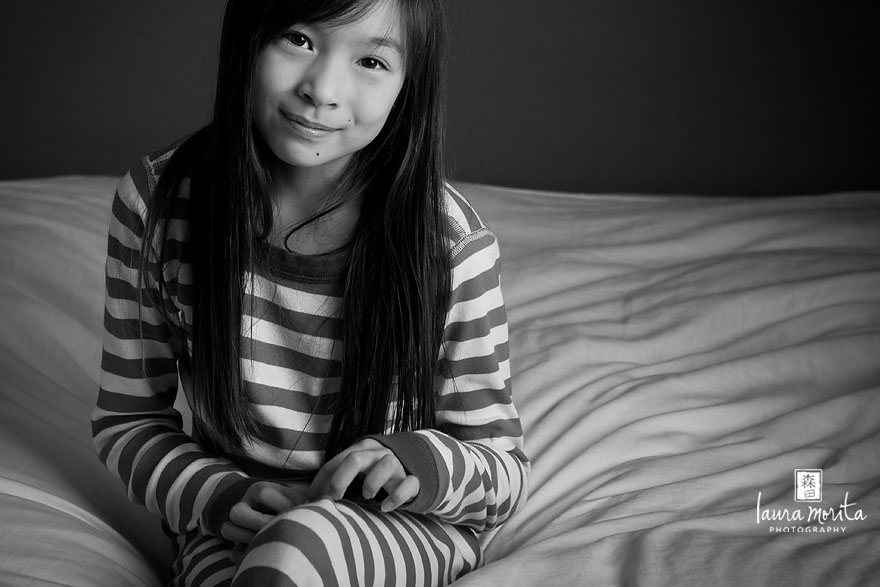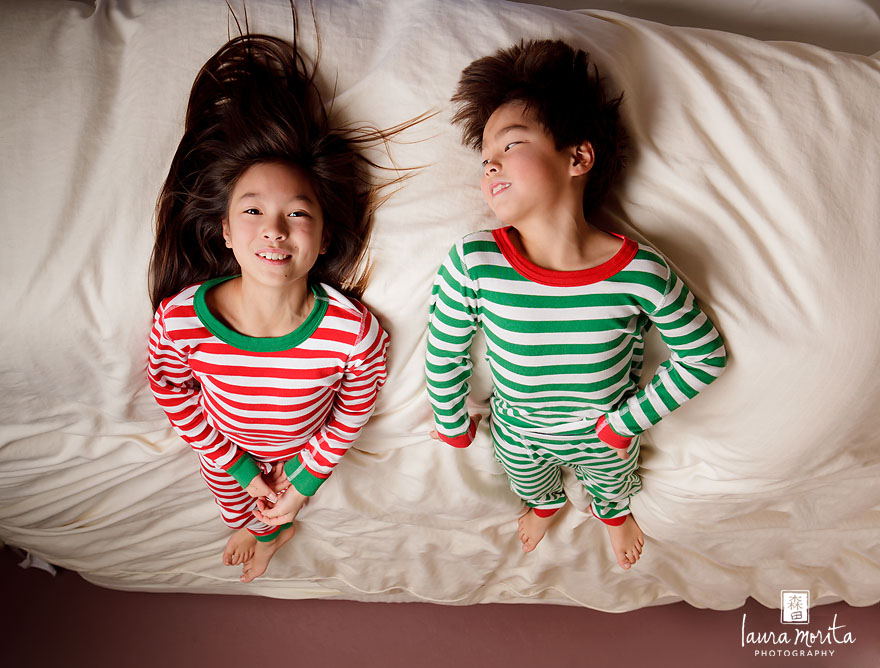 I have mad balancing skills AND mad "hide-the-remote-so-you-can't-see-it-in-the-picture" skills. 

  Oh wait.. the remote is sitting on my tummy. At least it blends in with my shirt.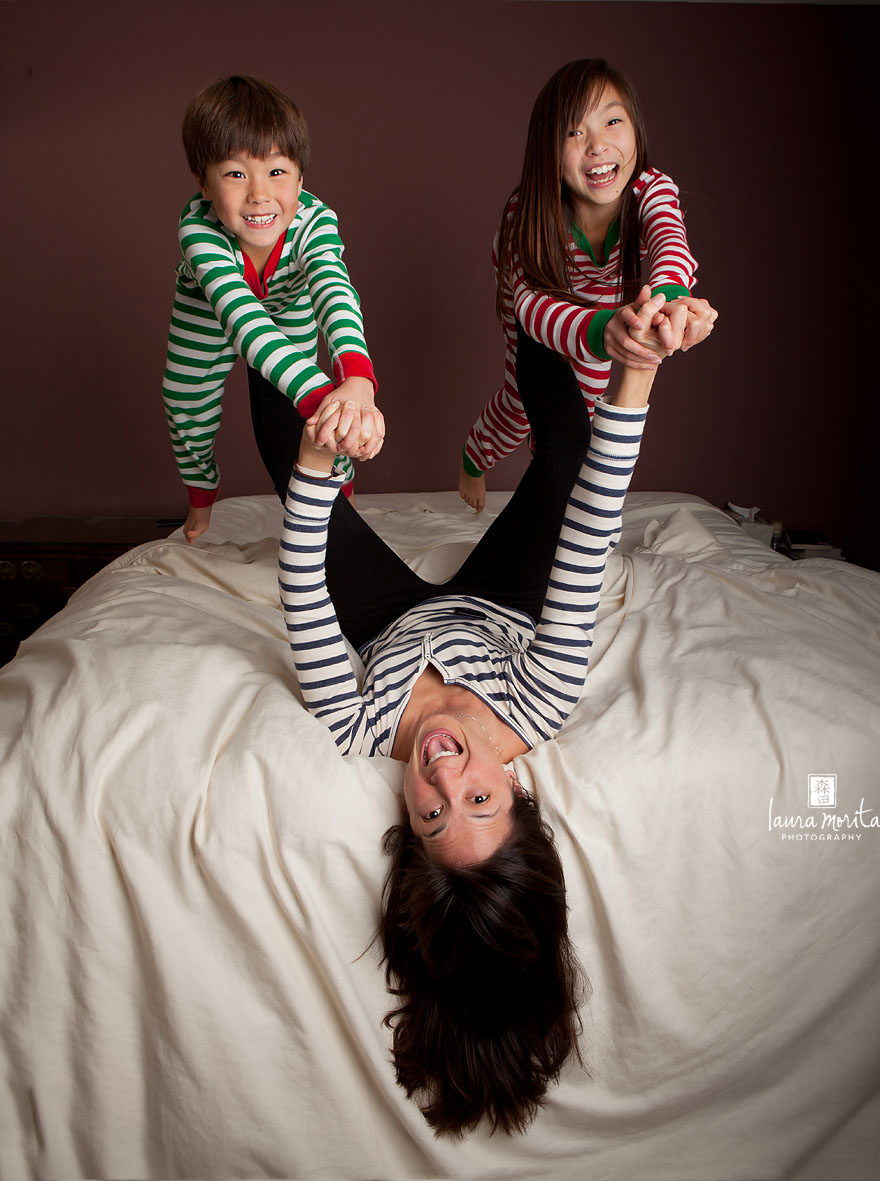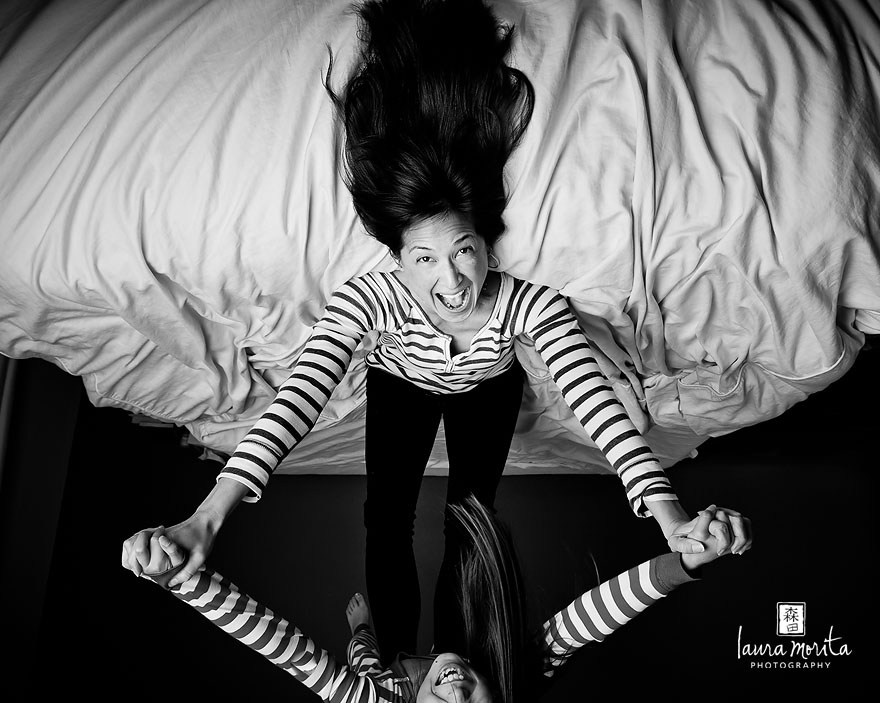 That last one cracked me up. I asked them to give me their "nice faces" and that's what I got. Hahaha! They totally know how to wrap me around their cute little fingers!
If you like what you see, you can always follow me on Facebook.
I hope you enjoyed looking at these as much as I enjoyed shooting them! Who knew self portraits could be fun?
I forgot to mention that this Life Stories thing is a blog circle I have been participating in for over a year now. You can read more about it here.  This might be my last one. I have more on my plate than I can chew, but gosh I have loved doing them!
Next up is the Azure Marie Photography. Azure is a very creative person with a unique and wonderful eye. She's also gorgeous and kind right down to the very bones. Love her. You will too.…