It's time to get out of that creative rut and learn the tools to make your images SHINE! I'm sharing all my
editing secrets with you in this full 3 hour LIVE webinar event followed by a TWO WEEK private Facebook Group!
What to expect

(
besides having your mind BLOWN
):
*Learn how I bring out the rich, vibrant colors to help make your images pop using simple techniques in Lightroom and Photoshop. While I won't be editing in Adobe Camera Raw (ACR), most of the tools available in Lightroom are also available in ACR. I'll show you where!)
*Learn the secrets to adding a believable sky to an image when the sky is blown in the SOOC.
*Learn how to get pleasing skin tones.
*Learn how to remove annoying color casts.
*See how I clone, change a background, and fly. (OK, fine, I don't fly, but I do know some cool things.)
*Three hours of editing by me with the ability to ask questions while I edit.
*Step by step instruction WITHOUT the use of actions.
*After the workshop, you will have access to me for two weeks in a PRIVATE Facebook group to share images, ask questions, and receive feedback from both the participants and me. I often will re-edit an image that is up for critique and give all my editing steps either be video or in written form.
I kid you not, this Facebook group ROCKS.
What you Need:
*High-Speed Internet, computer access with speakers and/or headphones.
*Adobe Photoshop and either Adobe Photoshop Lightroom or Adobe Camera Raw. I will be editing in Lightroom 5 and CS6.
***A working knowledge and understanding of Photoshop. A basic understanding of layer masks is helpful.***
*Pen & paper for note taking.
*A Facebook account (location of small group).
More Information:
Sunday, June 1, 4-7pm PST
Limited Seating Available — $450 per attendee.
Register with a friend and receive $50 off EACH. Contact me for details!
DON'T DELAY! REGISTER TODAY!
Last day to register is May 30.
Some reviews from previous participants:
"So I will just end this two week high by giving YOU some feedback Laura! This class was awesome! Thank you for being organized and prepared, for sharing incredible photos and everything about your workflow in Light Room and Photoshop. The FaceBook group was icing on the cake. I expected you to pop in and answer our questions, but you exceeded that—you actually arrived each and every day and answered our questions and MORE. You gave helpful hints on what and why you would edit a photo in a particular way. You showed us the tough stuff by making videos of your screen as you worked. When we were confused, you took a step back and explained the basics premise, then each step again. I'm not a pro photographer and wondered if this would be the class for me? It was perfect. I had a working knowledge of PS and Light Room so I could keep up with you. All the things I love about other awesome photos I see and envy but no one ever told me they weren't SOOC—imagine my surprise when you showed us how to add pink cheeks, remove eye bags, replace backgrounds and more in post! Your teaching style is beyond awesome! You have a way of breaking things down into their simplest form and then helping me see how it is related to everything else. For anyone who wants to learn the WOW factor, I'll direct them your way."
"I would like to say this has been one of the most informative classes I have ever taken….and I have taken a few lol. I took a second webinar the same day as this one that I paid almost twice more for and it was no where near as good. She also said she would have a facebook page but have yet to see it…so I would like to say thank you for delivering way more than I expected."
"You are awesome!! Seriously always love your complete honest feedback. Other places that I post CC you get a "yeah, looks good", but you take time to analyze the picture and give CC so I can actually improve."
"You are such a great teacher! My anxiety level went way down when I watched this (video shared in the private Facebook group) not because I totally get it yet but because I was feeling so overwhelmed and didn't even know what I didn't understand. A good teacher knows where to back up and give the basics again and to hand hold while encouraging risk taking. I'm loving this–it's like being in the classroom WITH you! which doesn't always happen in an online platform or for that matter in a physical classroom either!"
"Ahhh, thanks SO much Laura for the video [shared in the private Facebook Group]. Just got done watching and tweaking my image. Crazy how just a few simple adjustments can better the image so drastically. Loving this group time with you!"
"Laura, I truly think you know more about Photoshop than just about anyone I've ever seen! Amazing you are!"

Want to "SHINE" and save a few sparkly coins? I've got the deal for you! Book your session and receive $50 off of your booking fee when you refer a friend and they book (valid for the 1st 10 referrals.) Just make sure your friend tells me you referred them!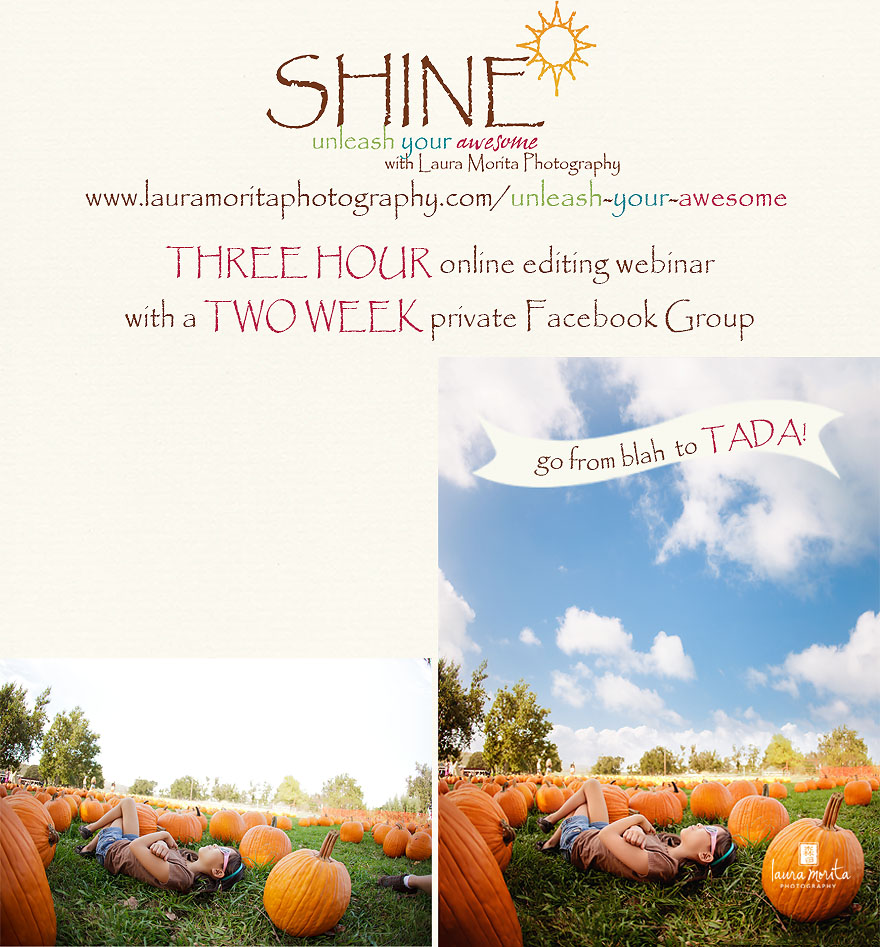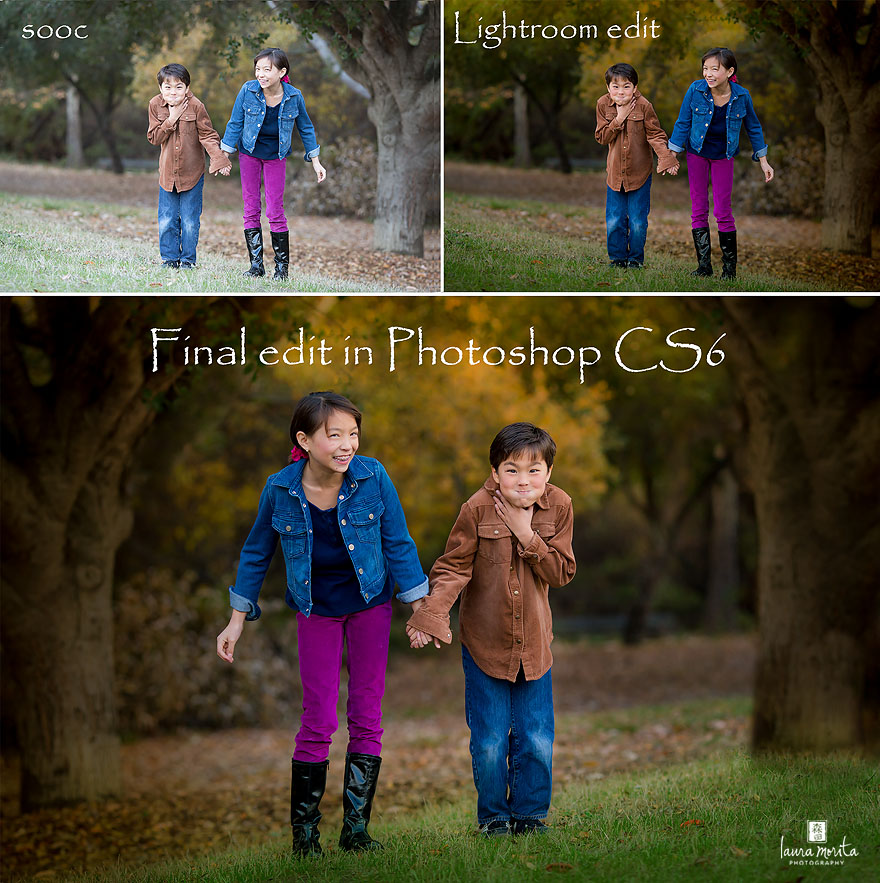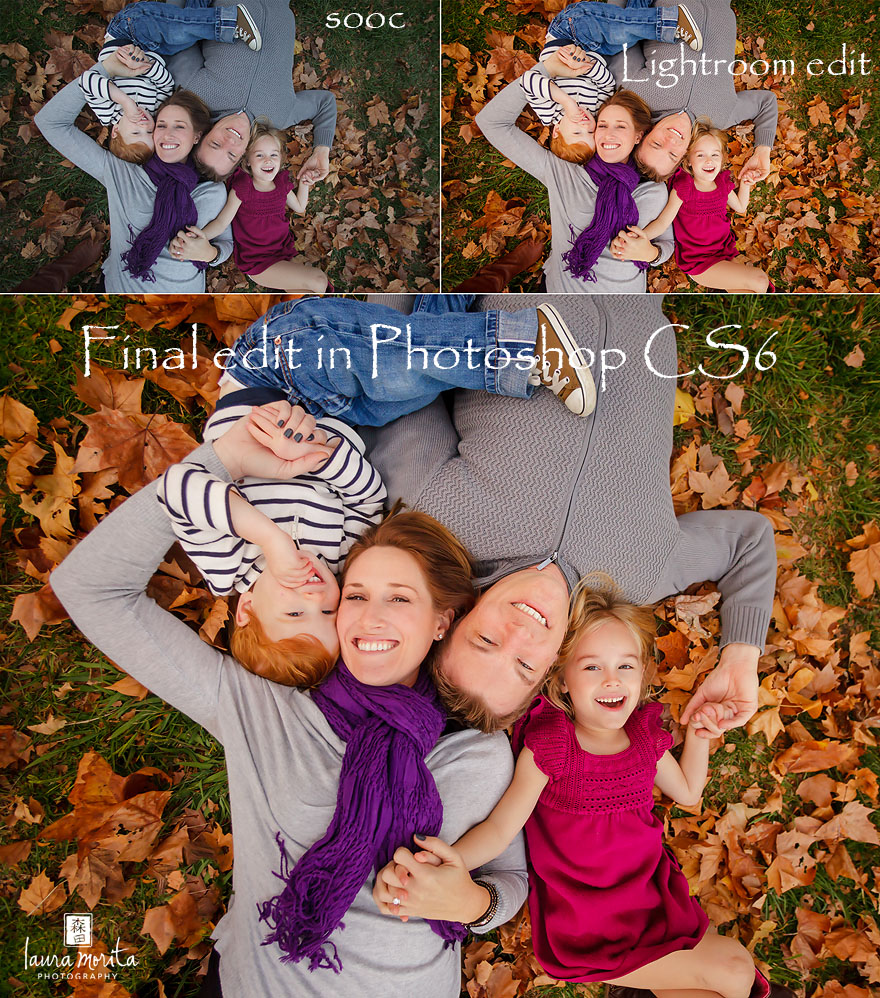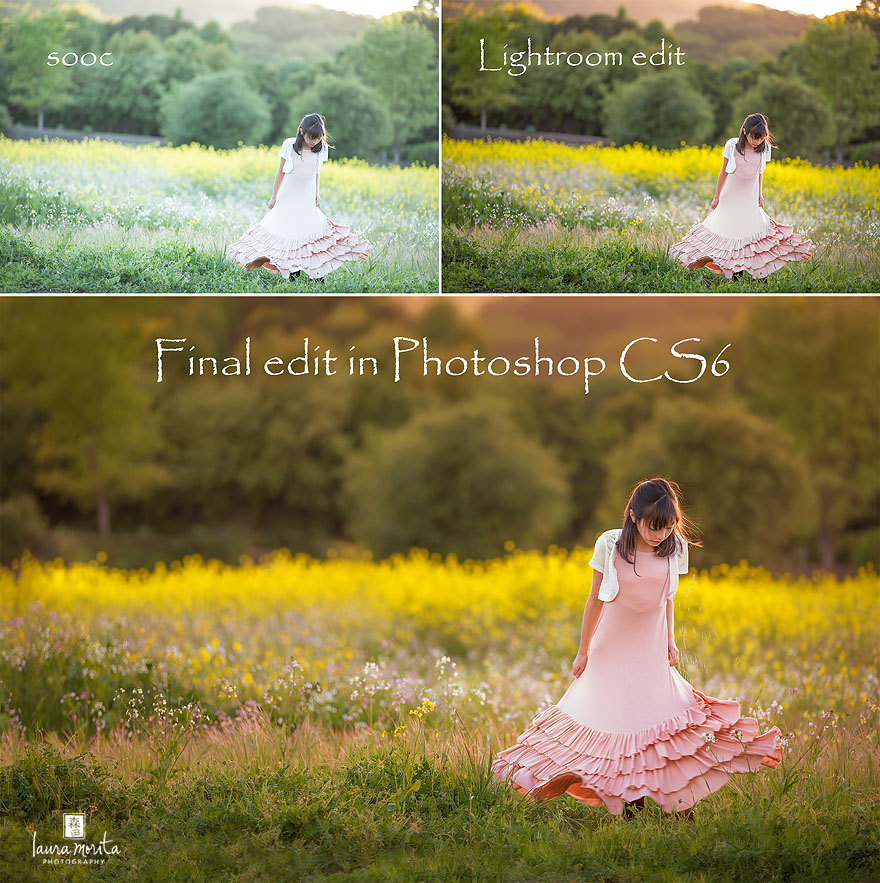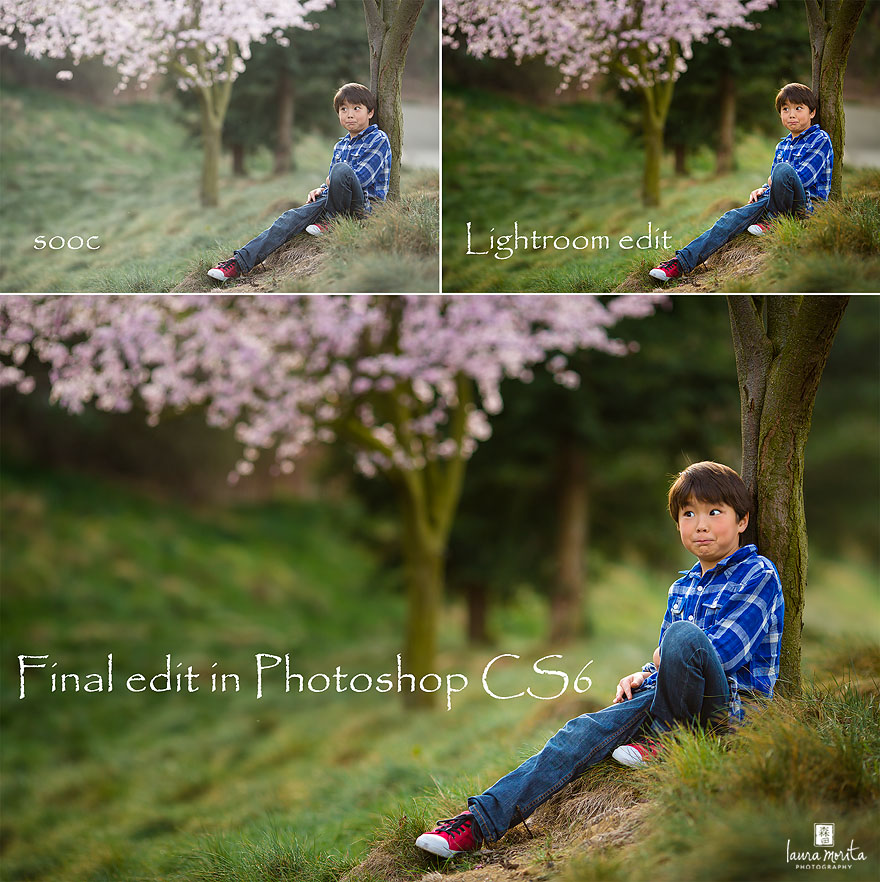 Laura Morita Photography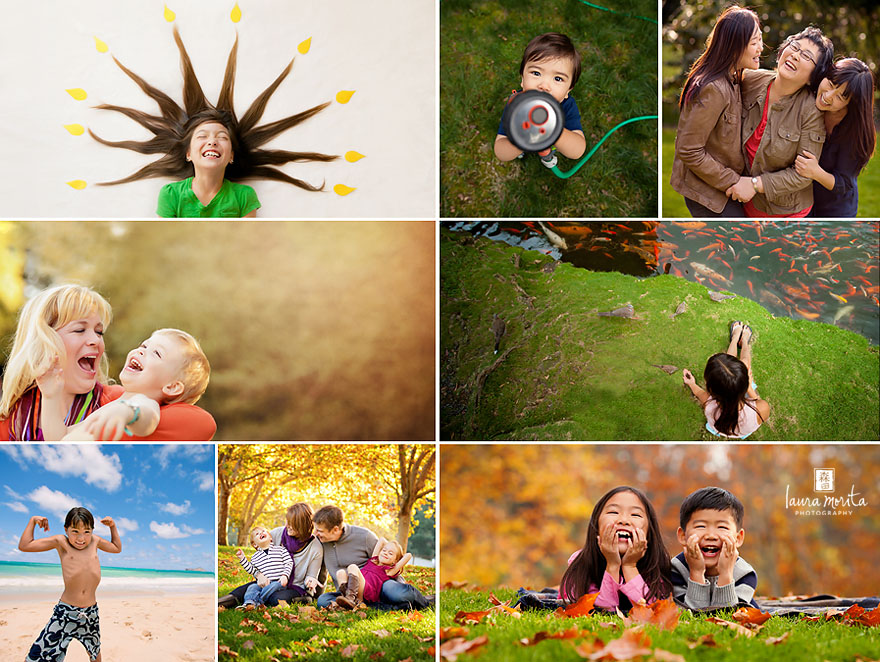 Fun, quirky, colorful, joyous, and humorous are just some of the words that have been used to describe Laura Morita's photography work. She began shooting seriously six years ago, and has been surrounded by photography her entire life, thanks to her father who is also a recognized and talented photographer. Her unique eye and ability to connect with her subjects is what gives her images allure and causes audiences to stop and look twice. She is especially known for her wide angle work, clean, colorful edits, creativity, and skies.
You can check out more of Laura's work :
http://lauramoritaphotography.com/
and facebook HERE!