Once there was a girl
who had a new pink hat.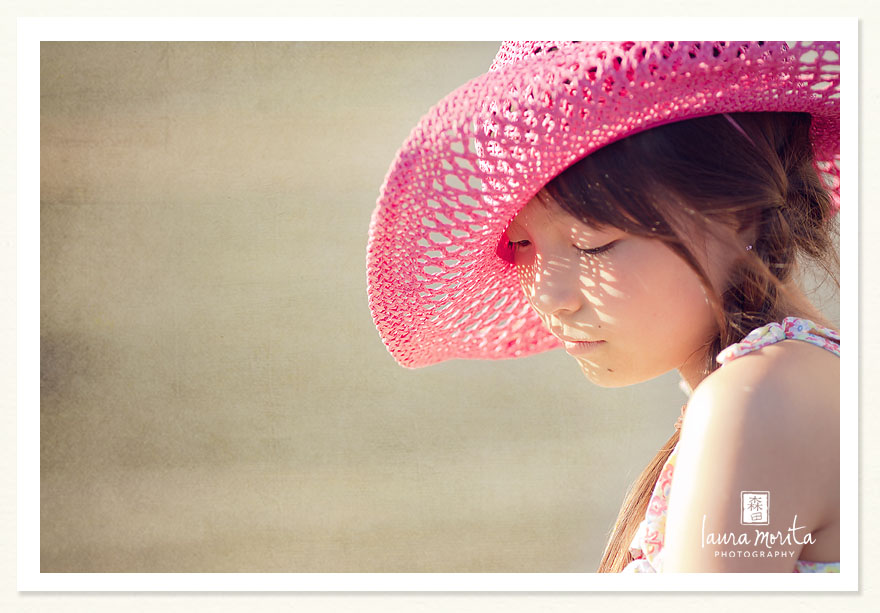 She loved her pink hat.  It matched her pink sunglasses….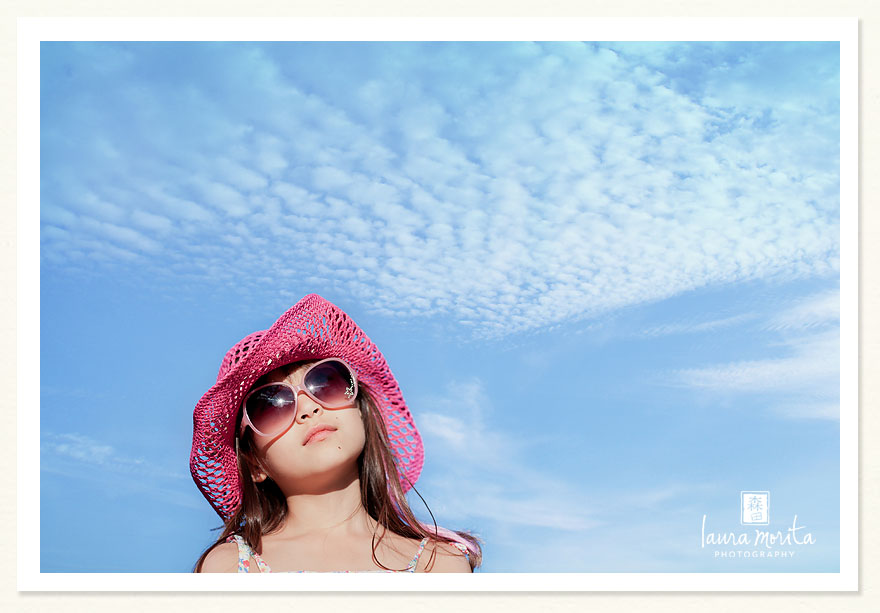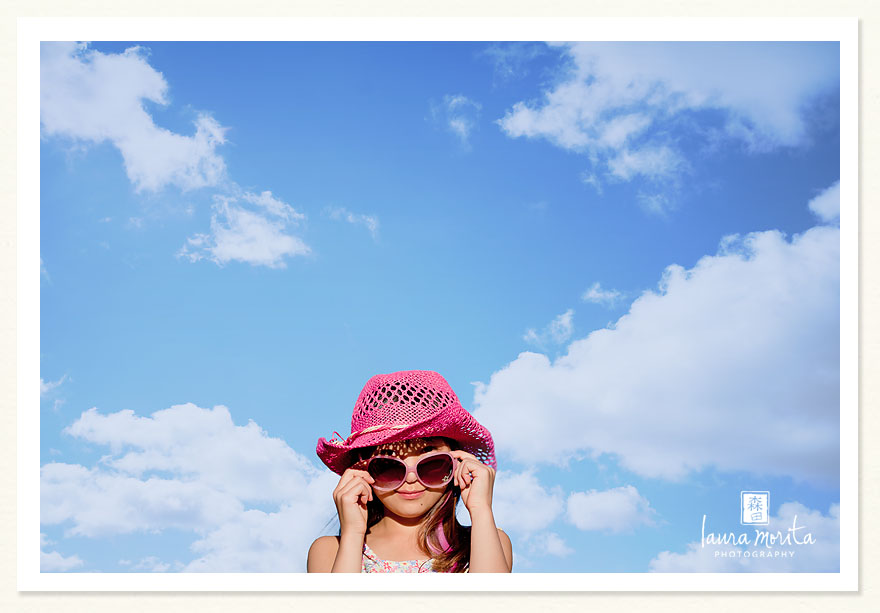 It even matched her pink hair.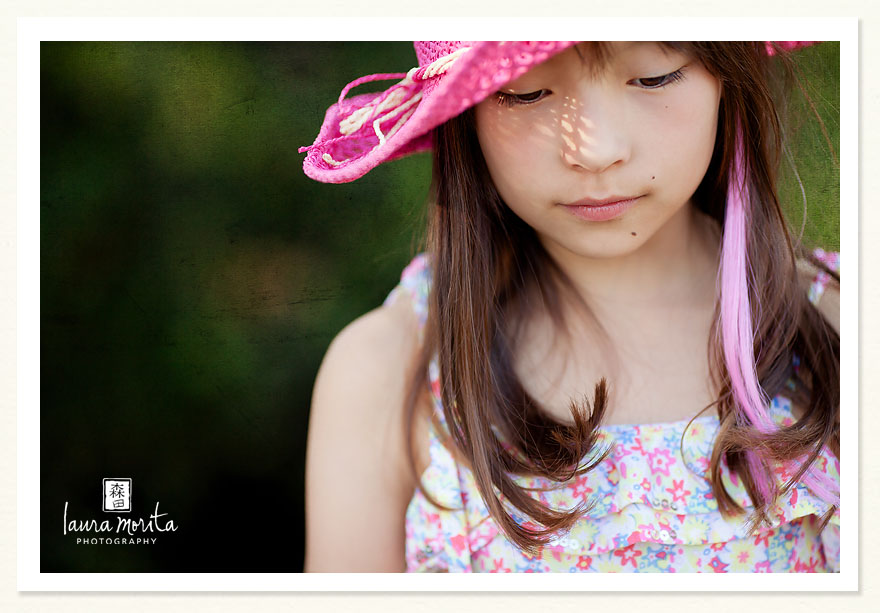 She was a girl that could be sassy, serene, silly.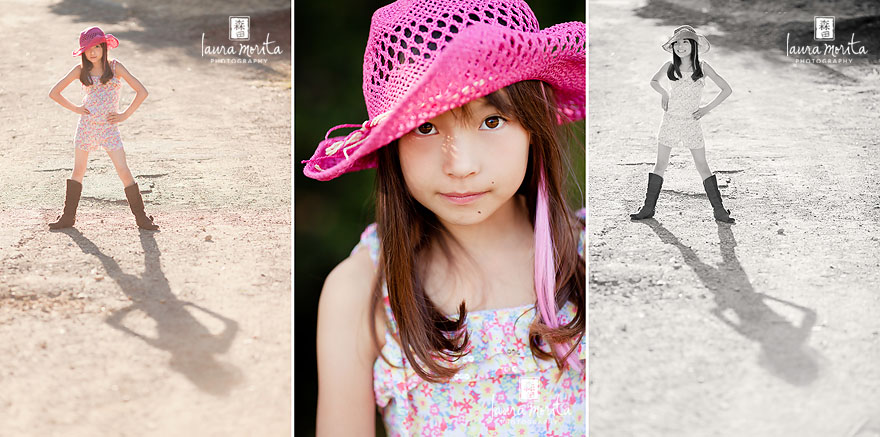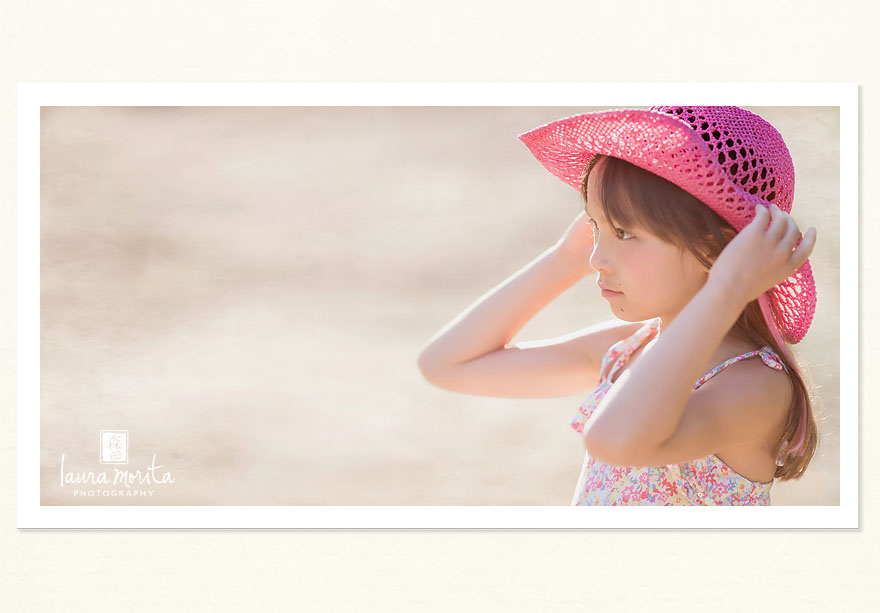 Sometimes, when she was thinking, she would hold her hands just like this.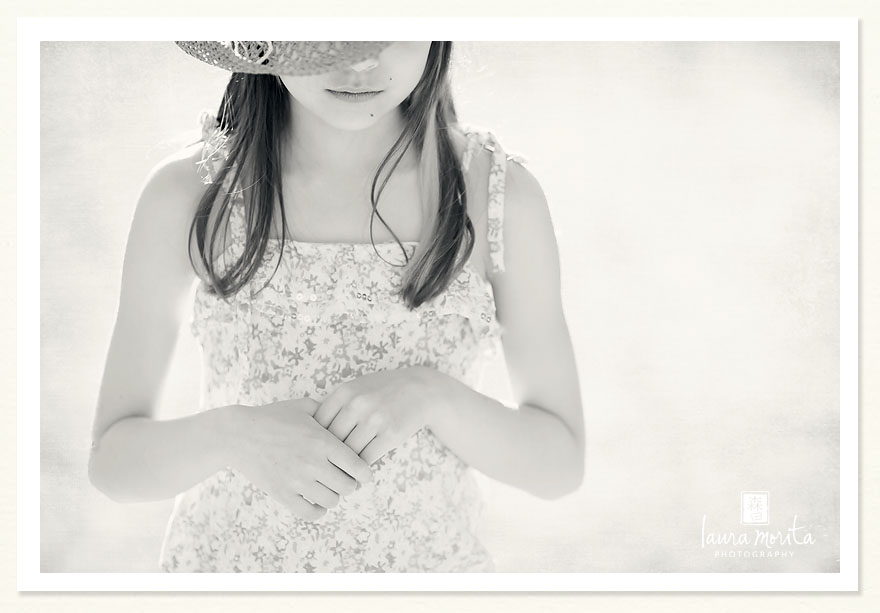 She was contemplative.  Sometimes quiet.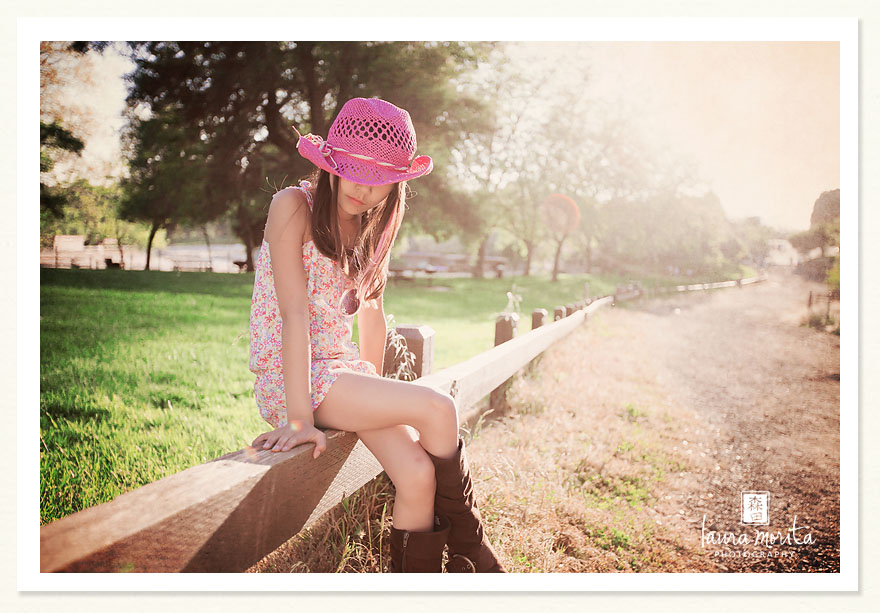 Sometimes… not.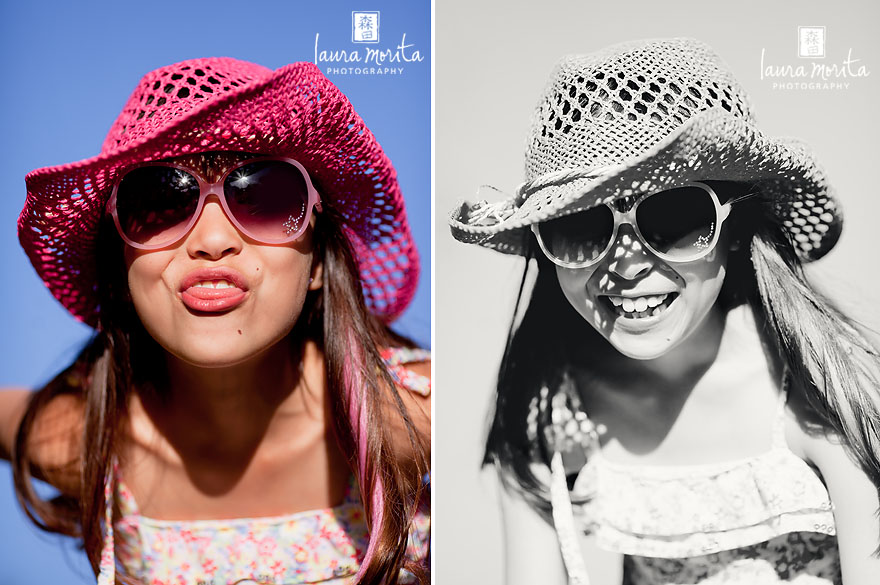 But one thing was for sure.  She took her mommy's breath away.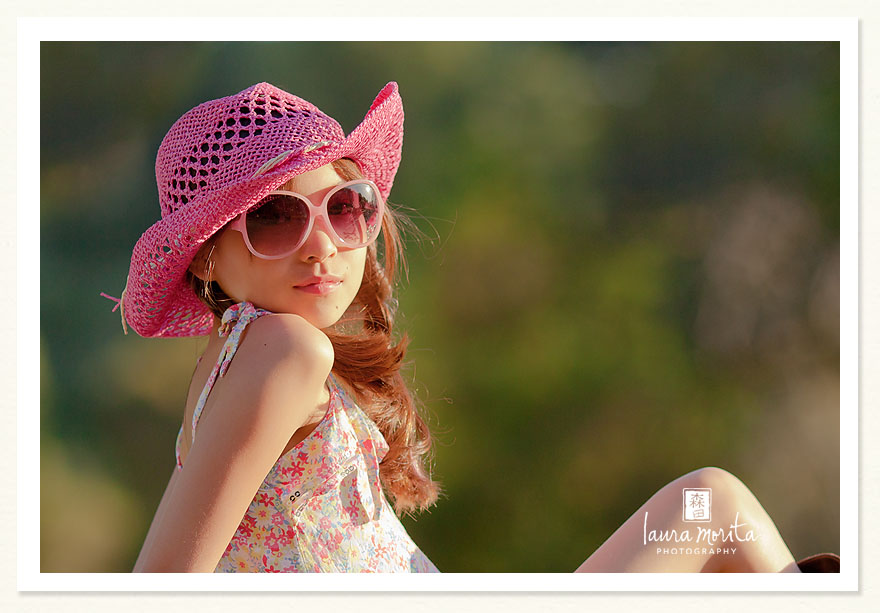 Again and again.

And again….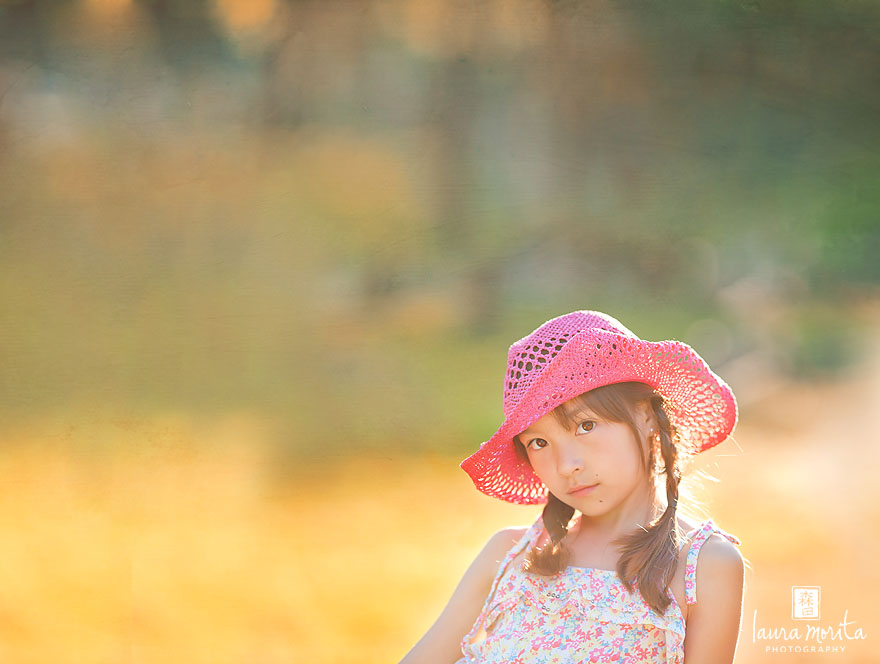 Her mommy looked into her daughter's big brown eyes, and with just the briefest glimpse, everything was right with the world.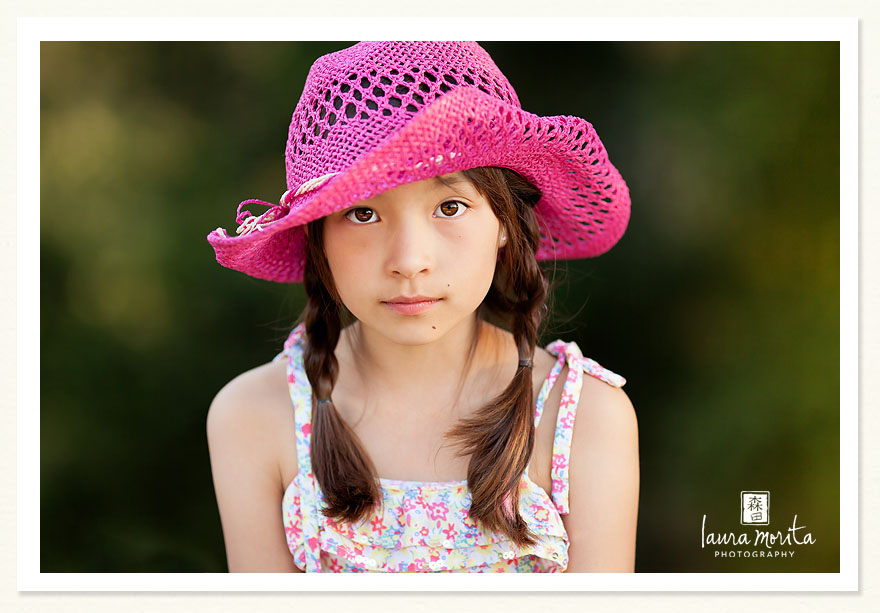 Everything.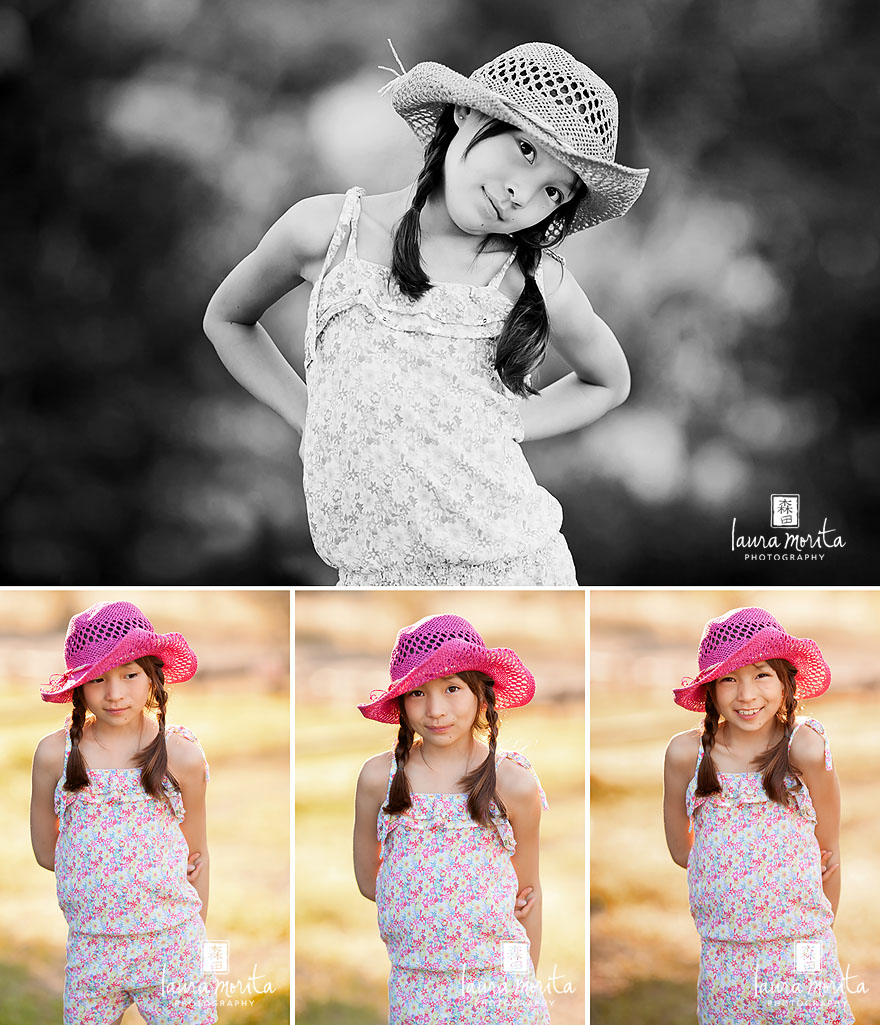 Sometimes, when her mommy looked at her, she saw a little girl.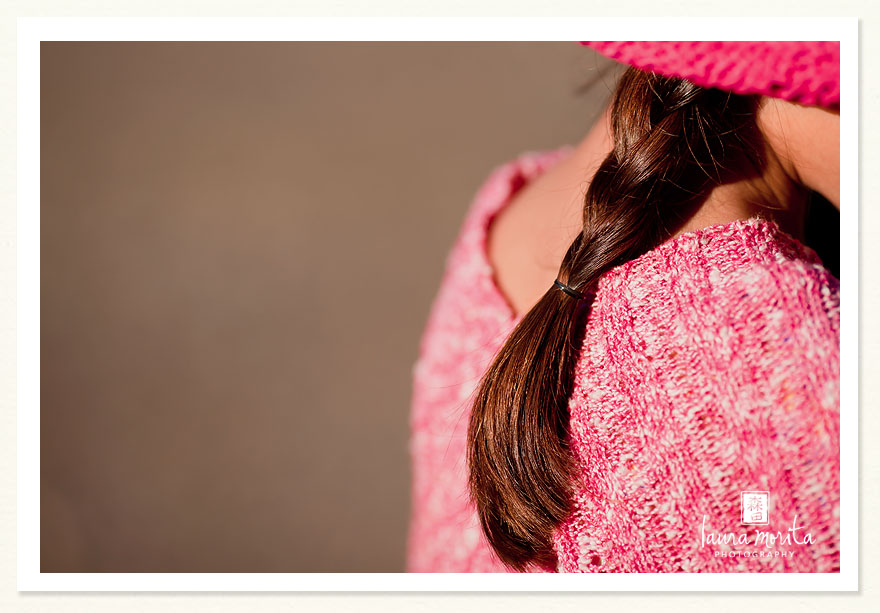 But with just the slightest shift in perspective, she would realize that her little girl was growing up…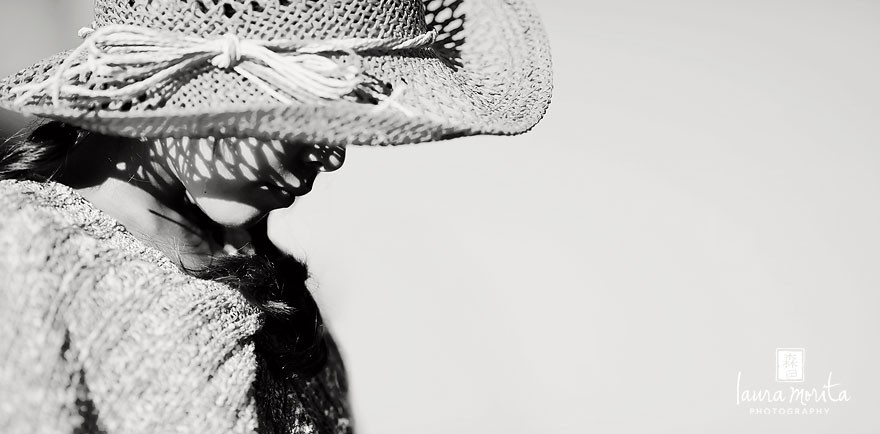 …into someone amazingly beautiful…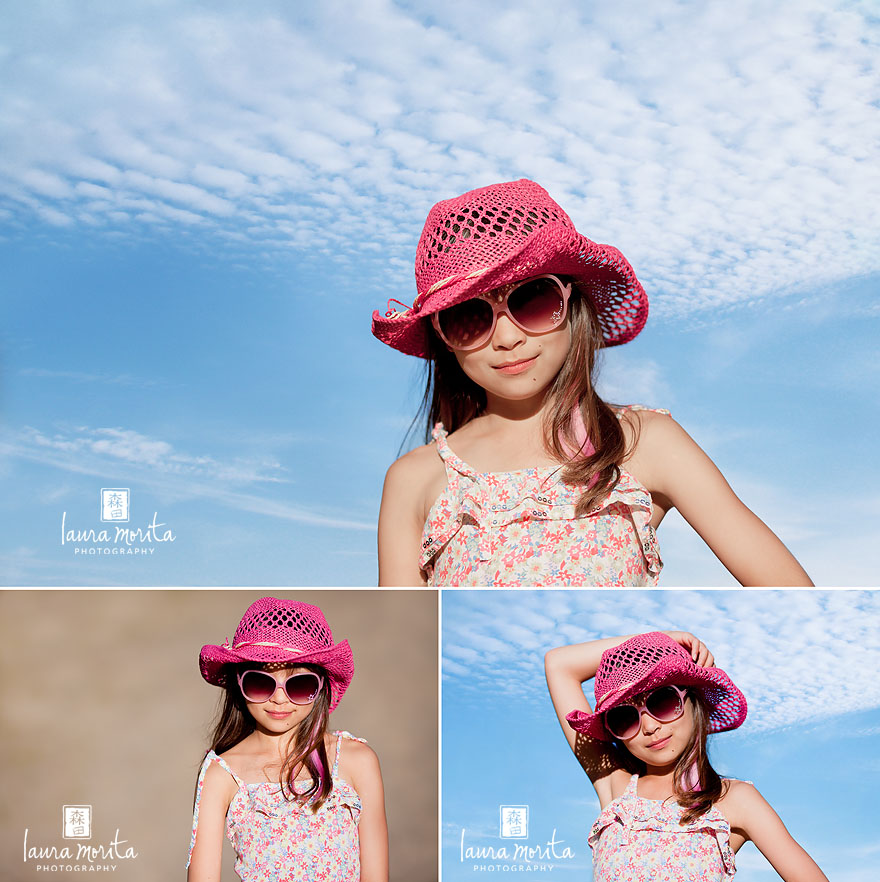 …with a depth behind her eyes that always took her mommy's breath away.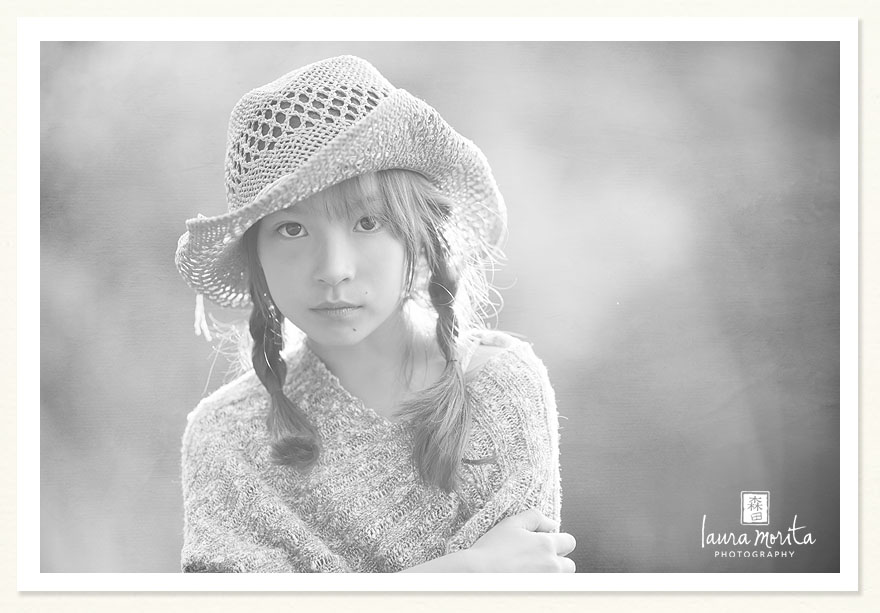 And while her mommy loved watching her daughter grow into such an amazing big girl…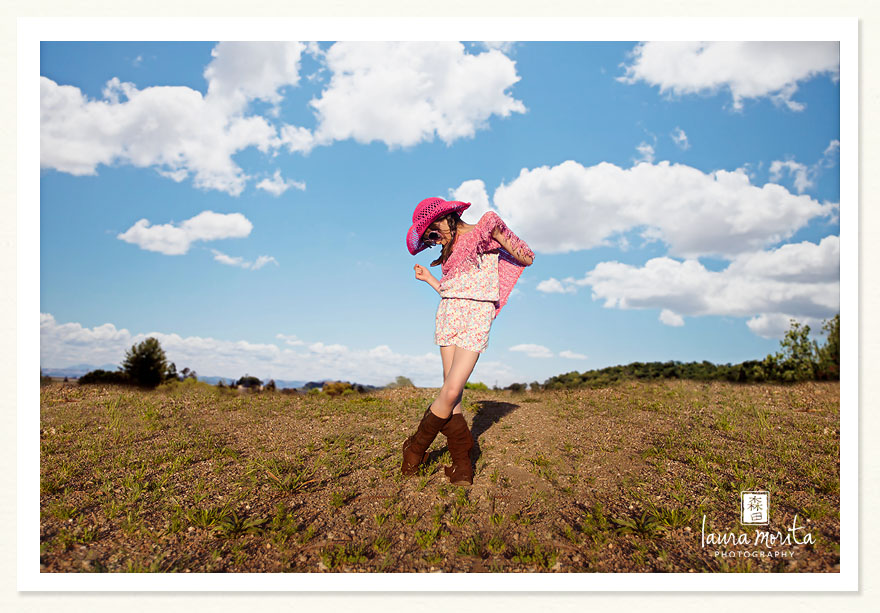 …she still was a little sad.
When the girl with the pink hat realized that her mommy was sad, she felt sad too.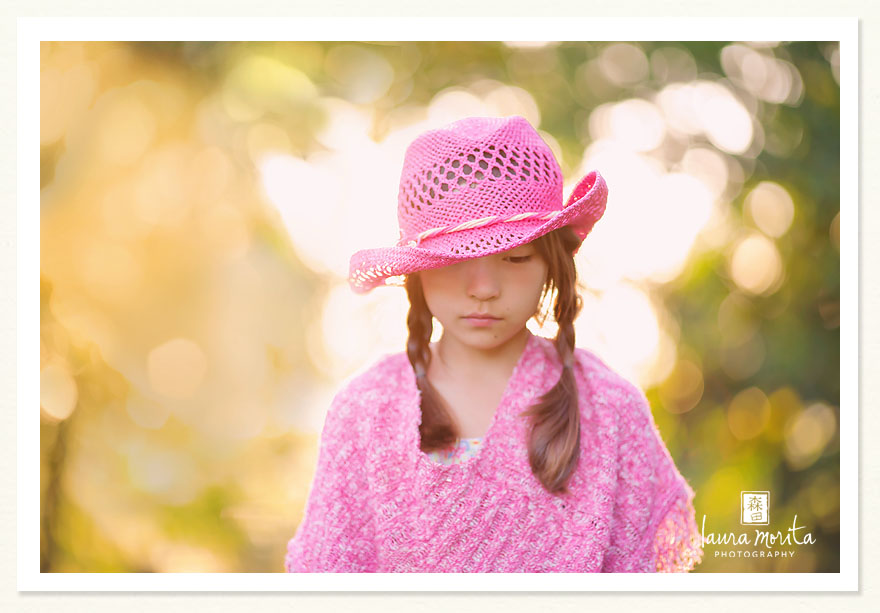 "What's the matter, Mommy?" she asked, peering earnestly  into her mommy's eyes.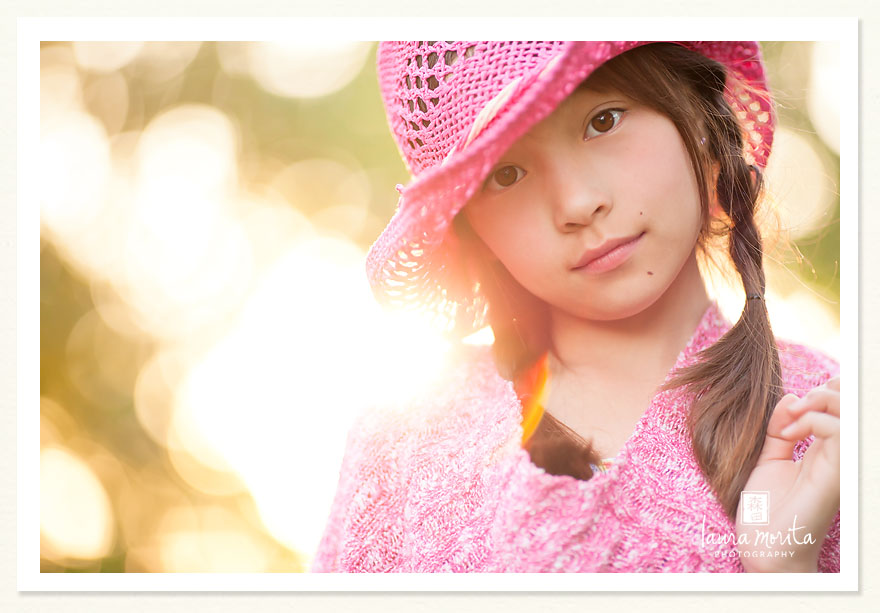 ""Oh, sweetie," said the mommy forlornly, "will you still love me when you're older?"
The girl looked directly into her mommy's soul.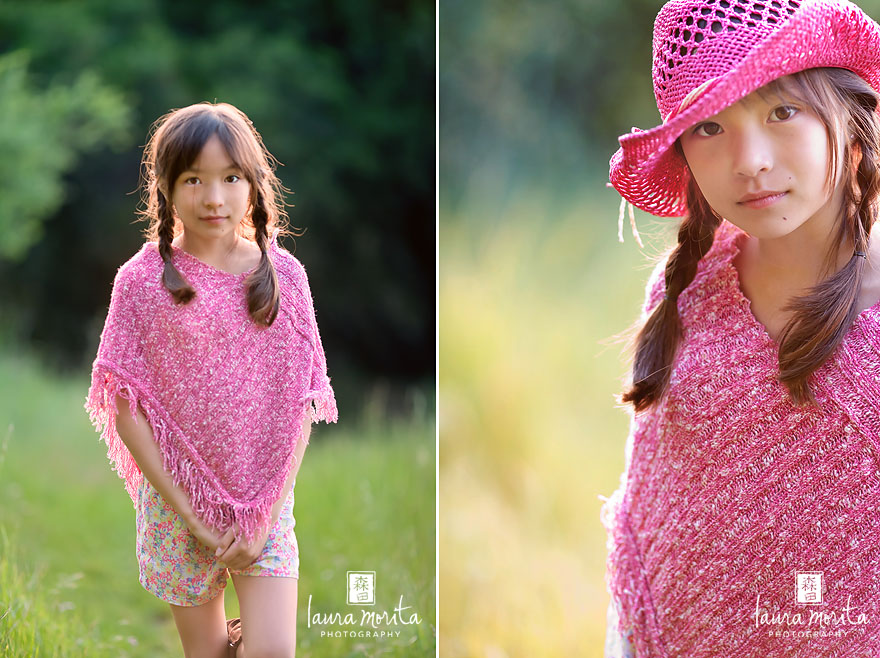 And started to giggle….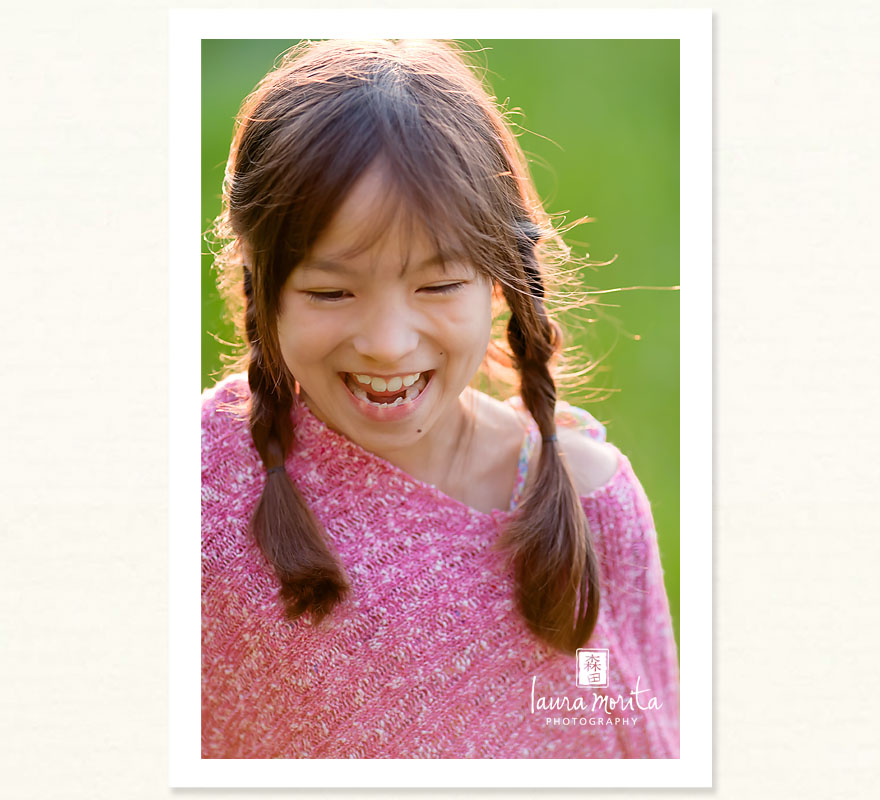 And then really started to laugh laugh laugh!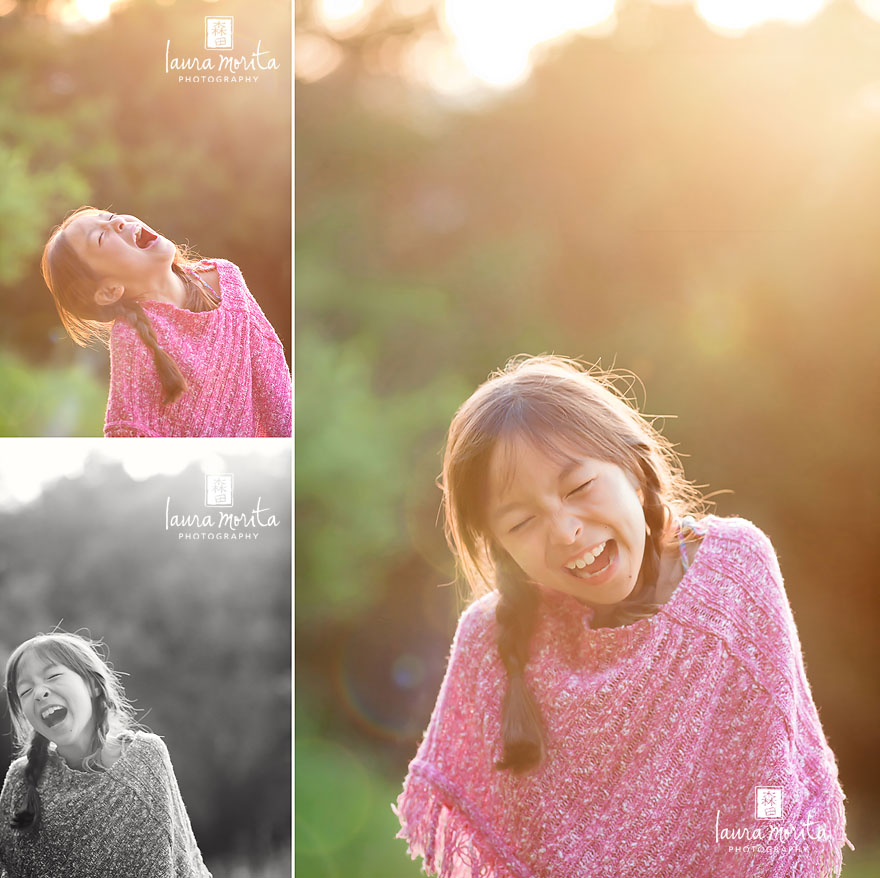 "You're so silly!  Of course I'll always love you, Mommy!" she said sweetly, hugging herself.  "Always and forever."
"Do you promise?" the mommy asked.
"Yes, Mommy.  I do."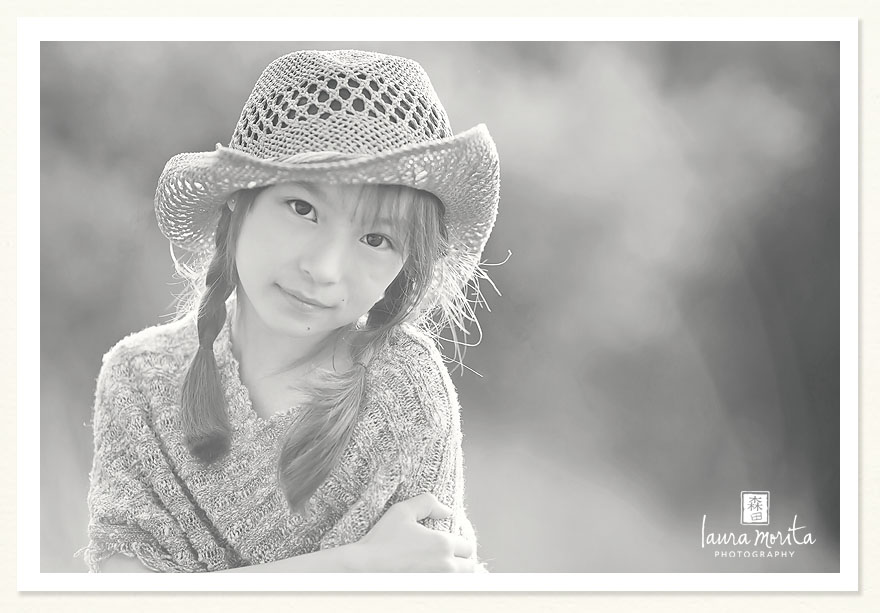 And the mommy and the girl with the pink hat lived happily ever after.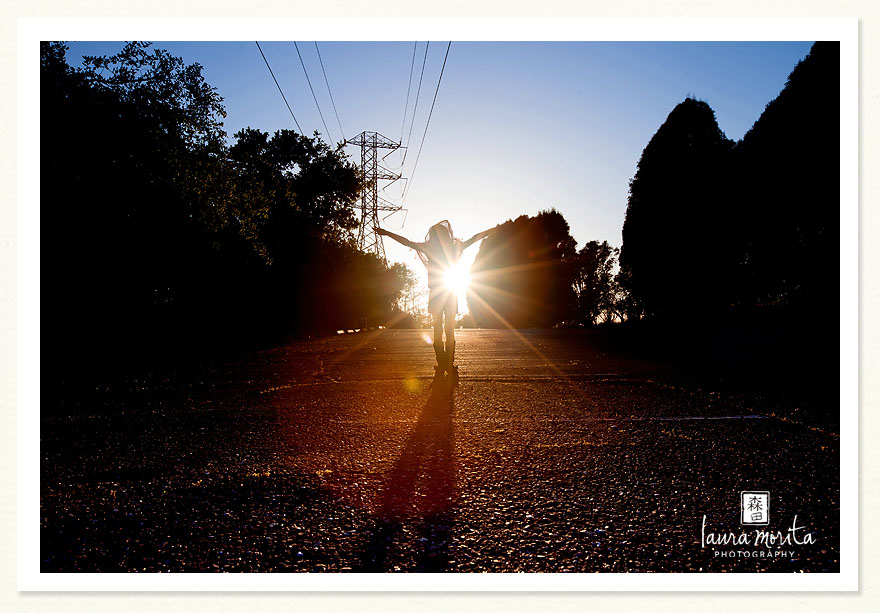 This age is a perfect age for a session for your growing child!  They are learning to express themselves as they begin to emerge into the person they are becoming.  If it's not obvious, I love photographing this age and would love to help you freeze your child at the age they are right now.
And in case you don't know what this Life Stories thing is about, I'm participating in a blog circle with other amazing photographers from around the globe.  Every month, we share images about our own family.  It's a chance to be sure we're taking the time to capture our own moments.  I am honored to be part of this amazing group and am happy to send you on over to Taryn Lisa Photography's blog!  Read her story and then follow her link to another photographer.  Follow the links all the way around, and you'll end up right back here.  It's a big ol' picture fest!
You can follow me on FACEBOOK.…