by Laura
in Family, Kids, Life Stories
25 comments
tags: Bay Area Child Photographer, Bay Area Kids photographer, California Child Photographer, Castro Valley Child Photographer, Castro Valley Photographer, Hayward Child Photographer, Hayward Photoographer, Marin County Child Photographer, Mountain View Child Photographer, Mountain View Family Photographer, Palo Alto Child Photographer, Palo Alto Photographer, Pleasanton California Children photographer, Pleasanton Photographer, San Francisco Bay Area Child Photographer, San Francisco Bay Area Family Photographer, San Francisco Bay Area Lifestyle photographer, San Francisco East Bay Photographer
There's not much better than vacation, but now that school is in full swing, we have to cram our entertainment into our weekends.  Admittedly, some weekends are spent just chillin' in the house, but not this last weekend.  This past weekend was a busy one for the kids.
Our daughter has gotten very interested in tennis.  She was excited to try out her new tennis skirt.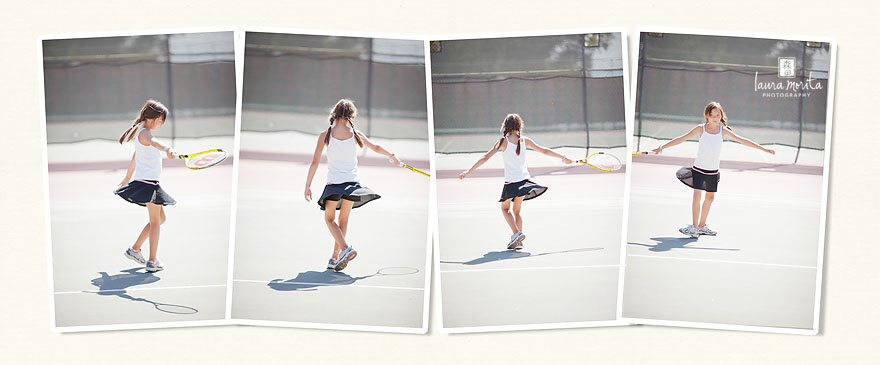 Tennis is serious business.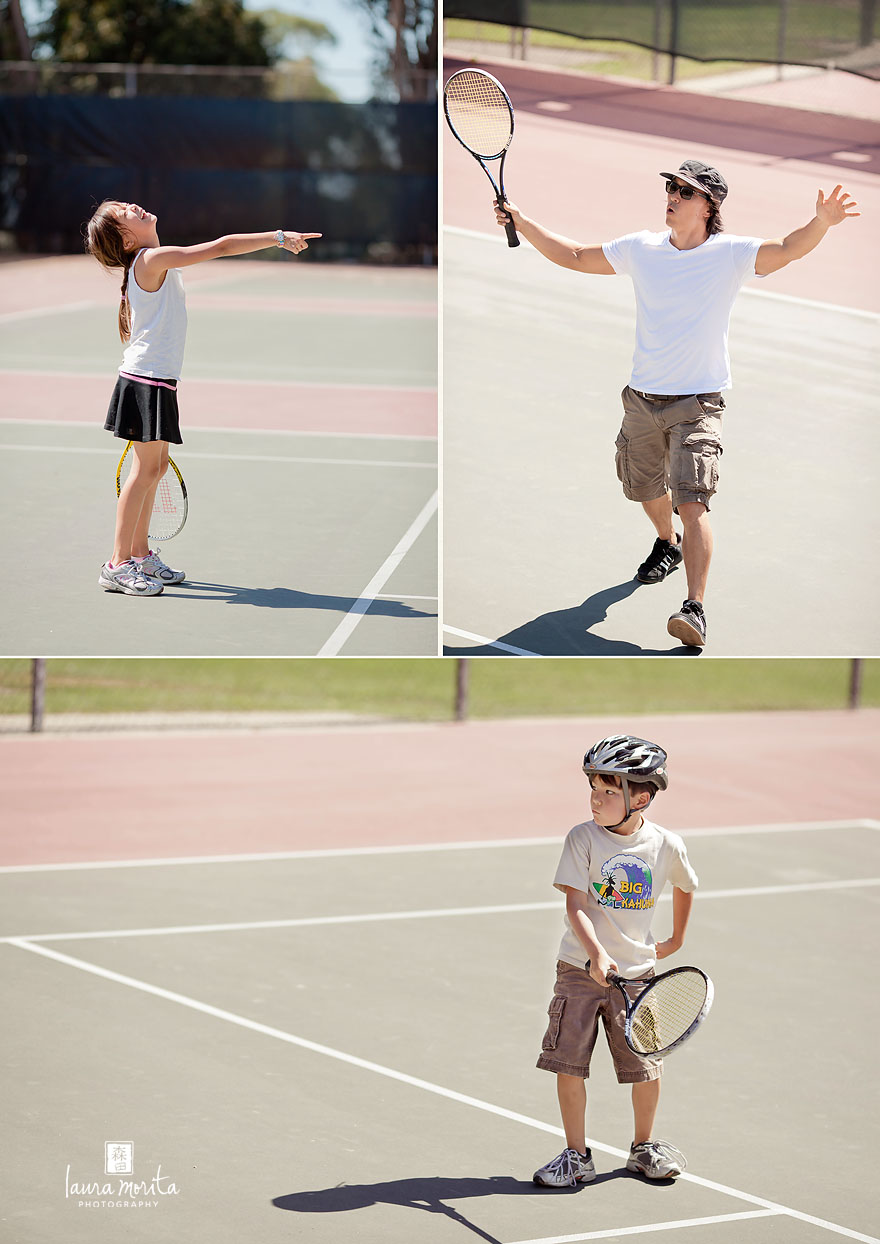 The dude isn't really into tennis, though.  As you can see, he's sporting his bike helmet.  Not because we're afraid he'll get whacked by a rogue tennis ball, but because, for the most part, he was ridin'.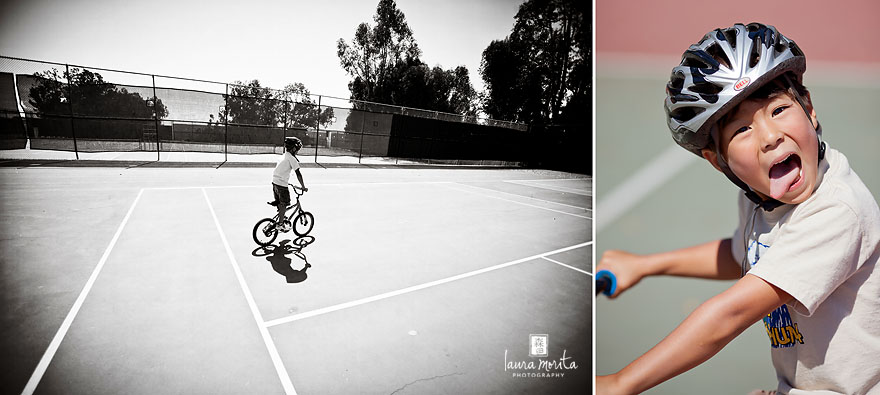 And she was playing and practicing.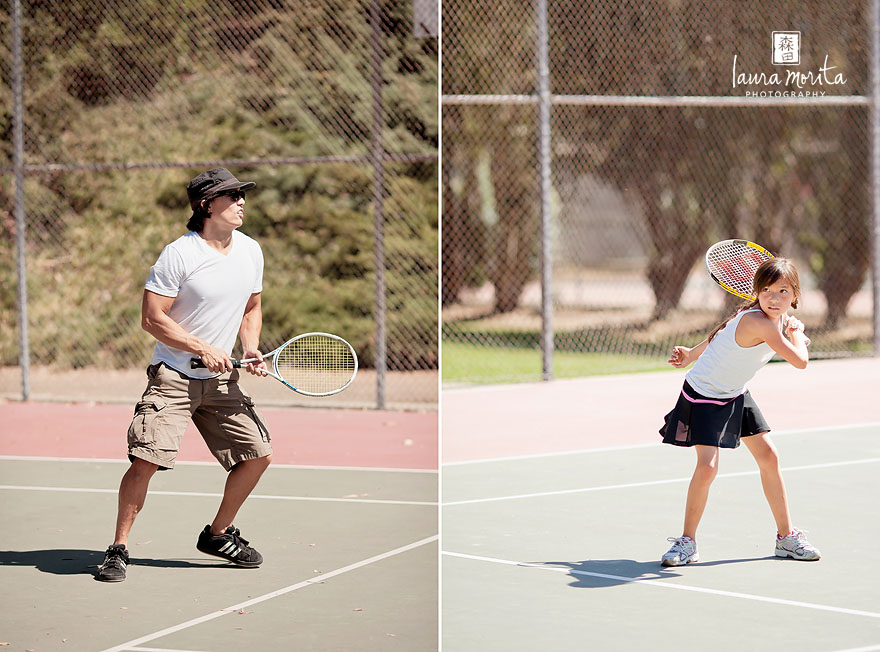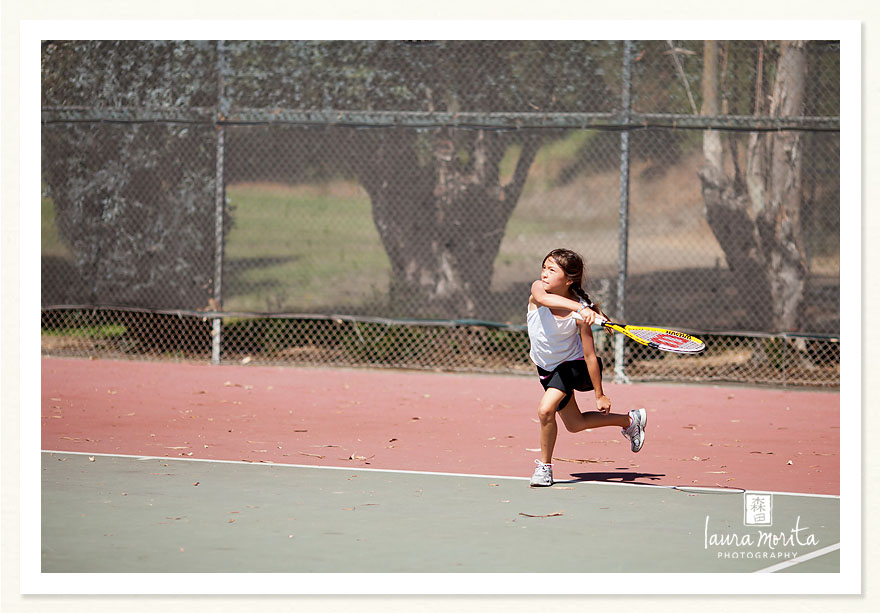 She worked up a sweat.  Can you see the beads on her cute nose?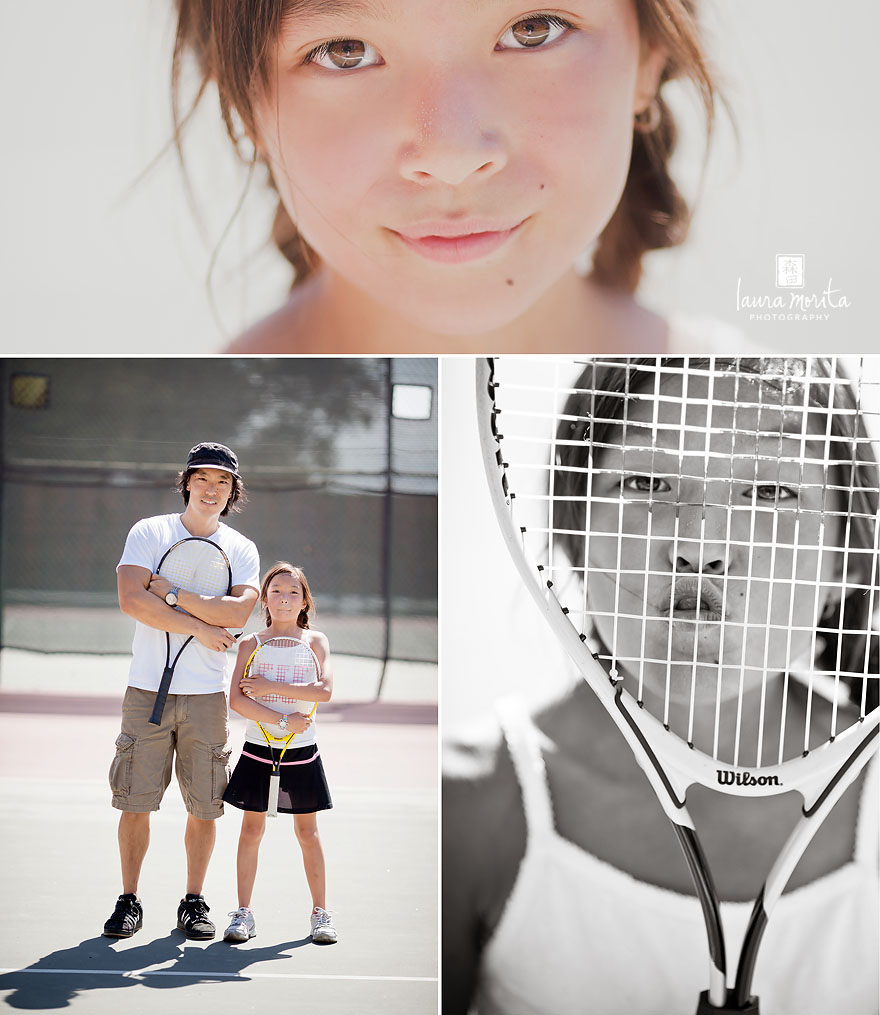 Daddy needed a turn on the bike.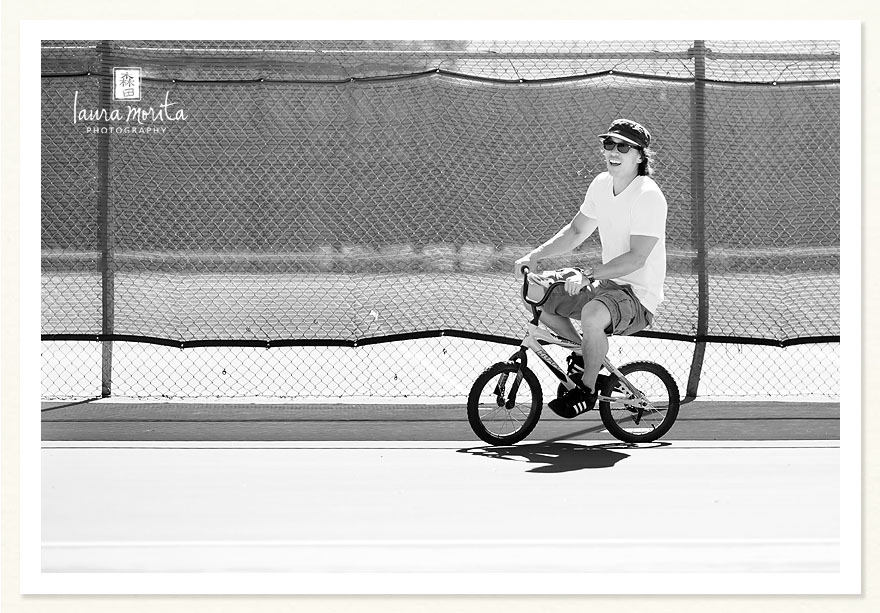 And then the little guy contemplated how on earth he was gonna get up those stairs.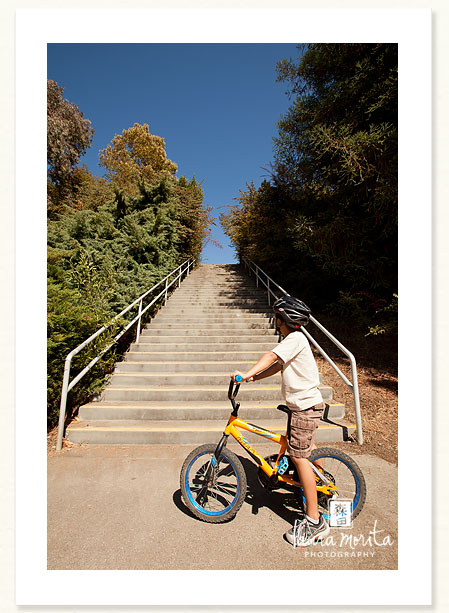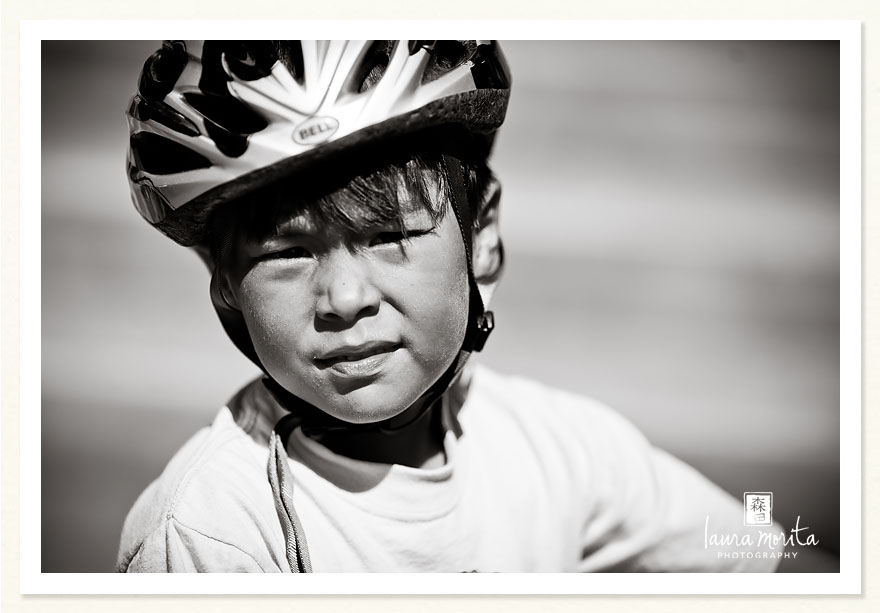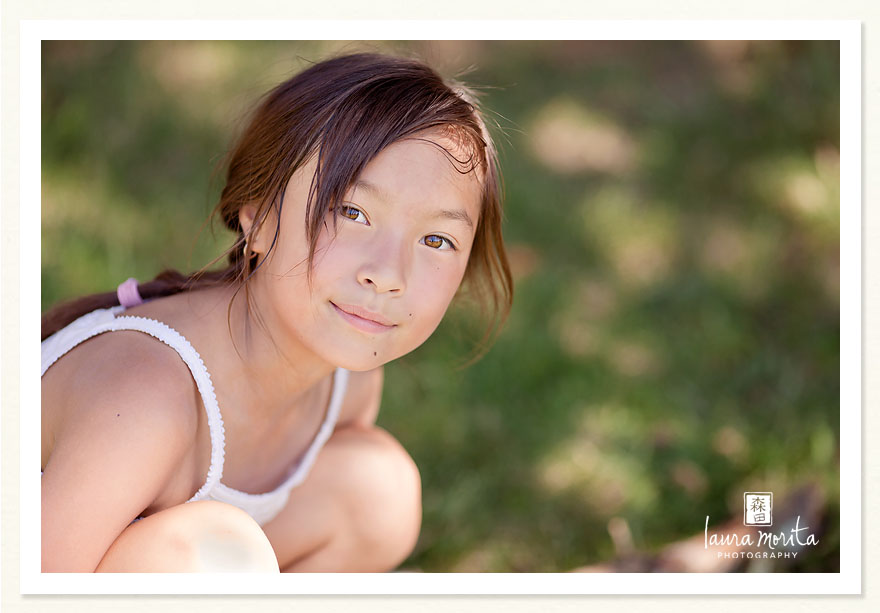 That was Saturday.
Then Sunday rolled around, and I somehow got conned into taking them to the park on a hot day at noon.
Glad I did.  We had fun.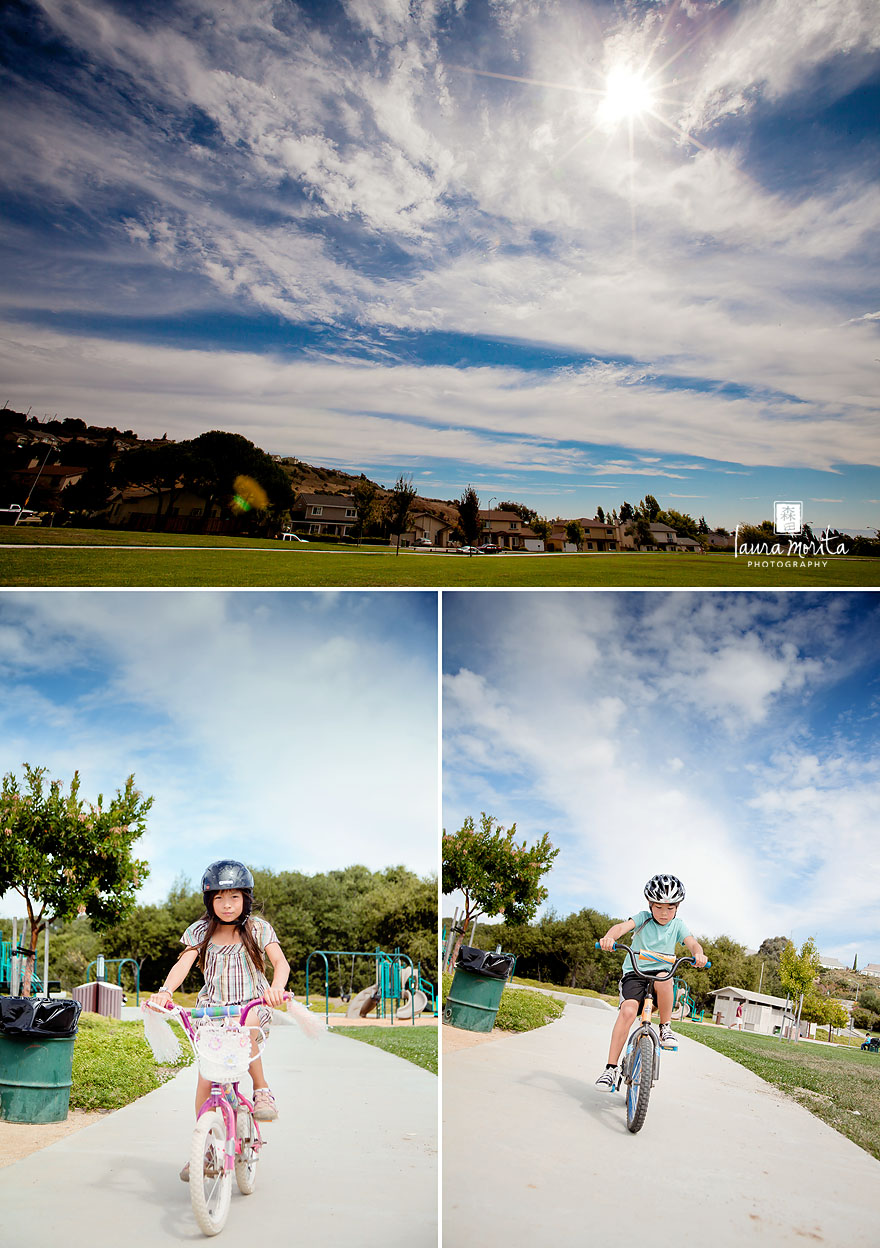 Biking was a serious adventure that day.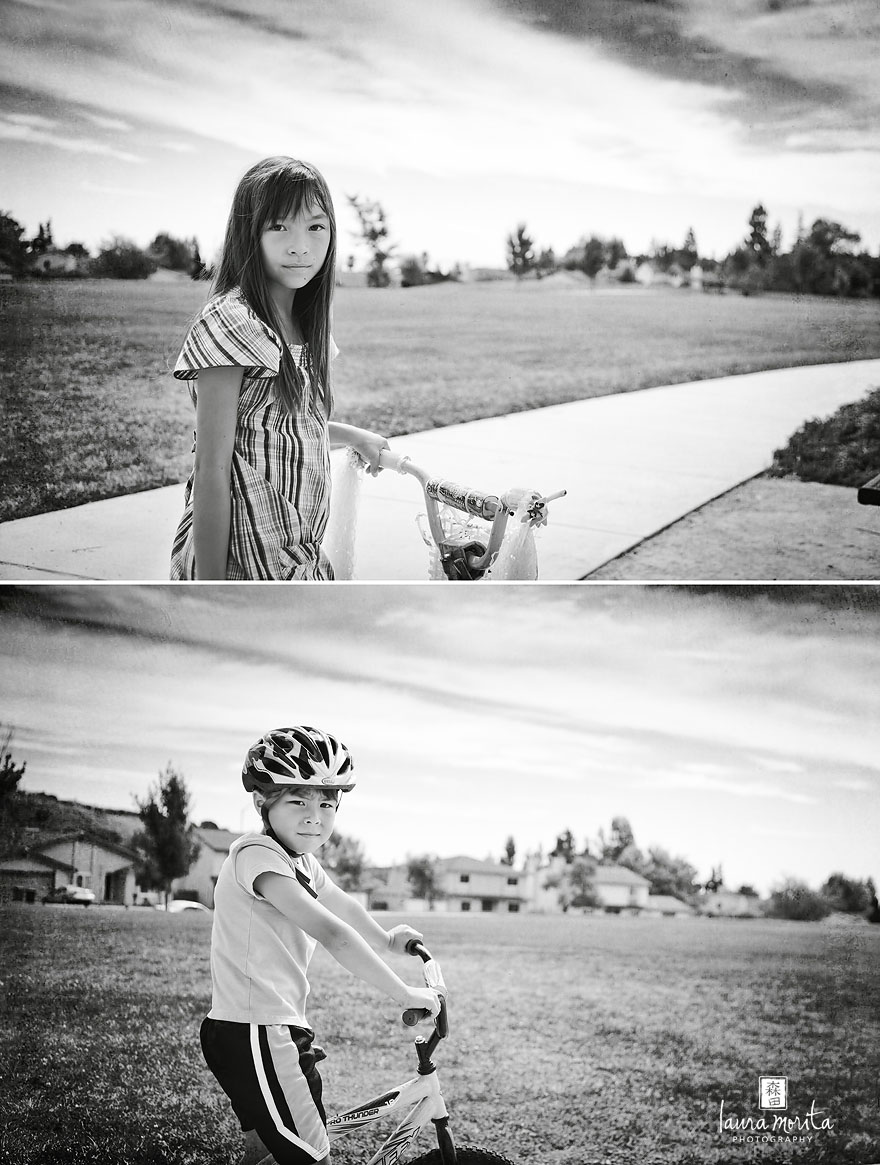 At least my daughter could manage a giggle.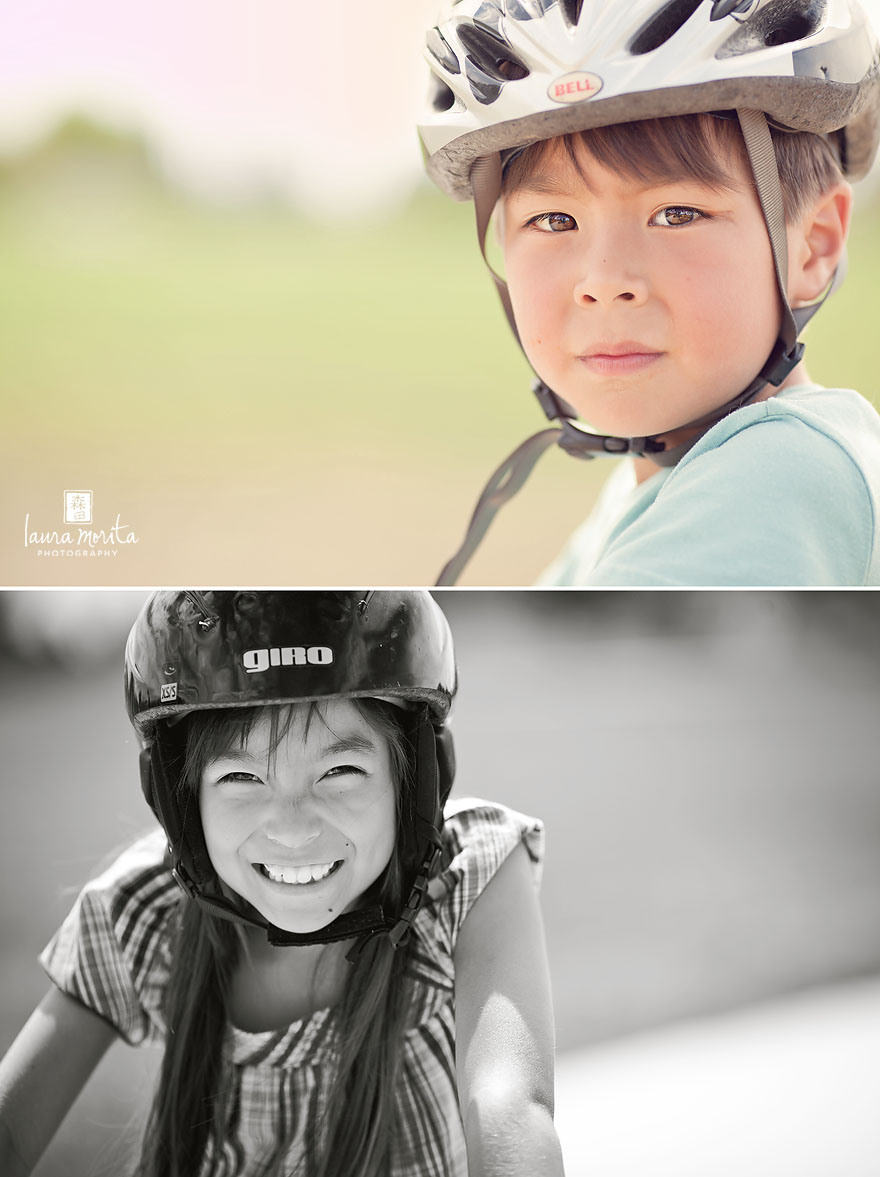 Maybe we should try the swings to see if we can get the little guy to lighten up….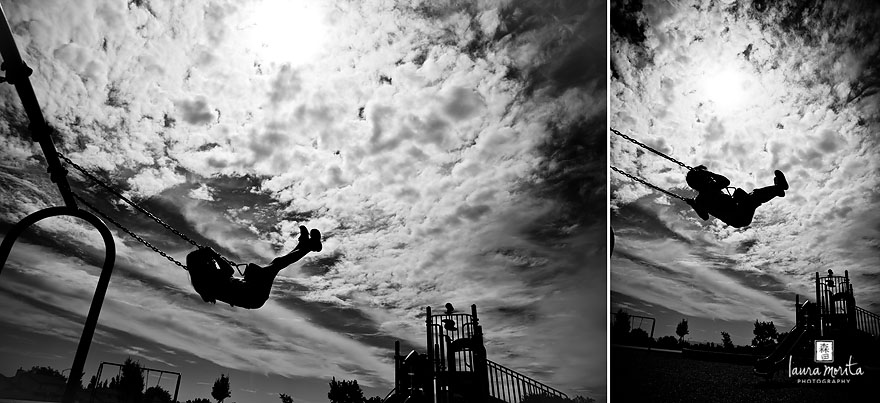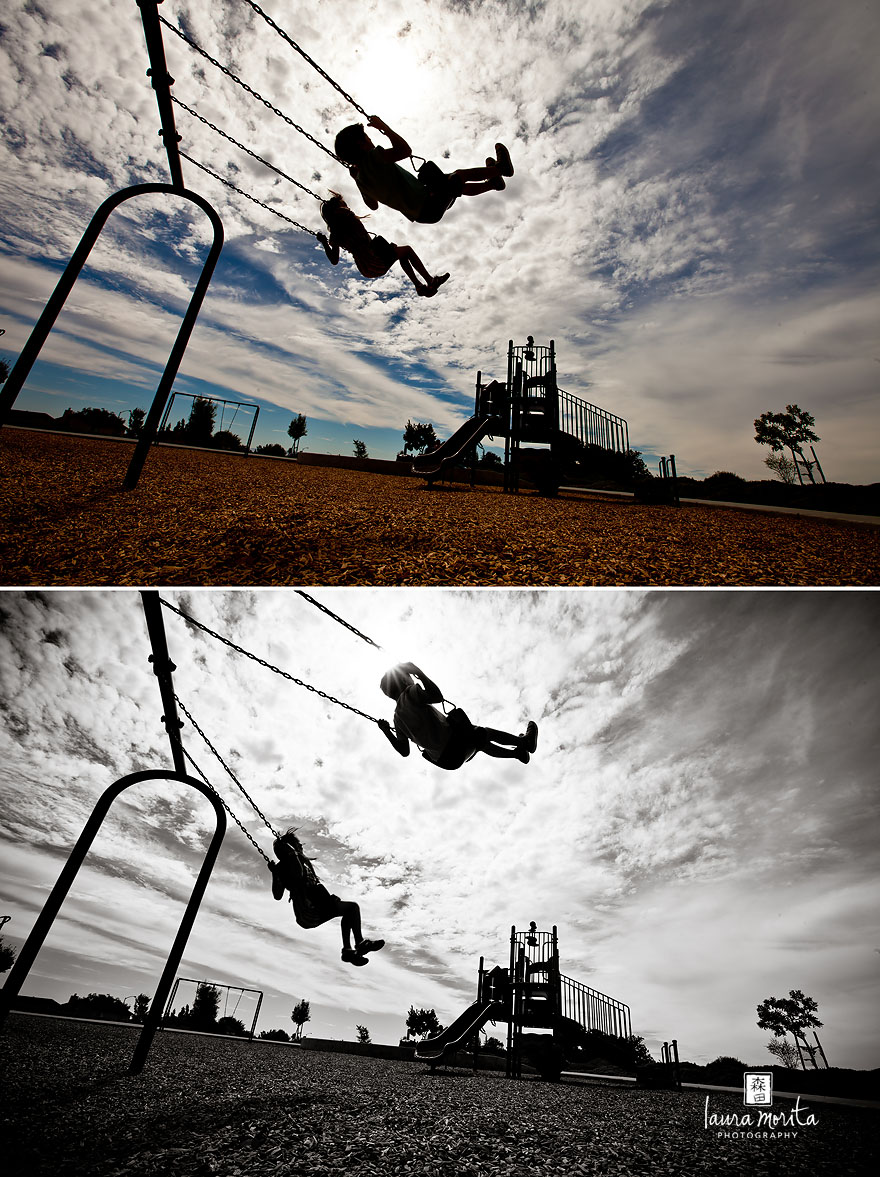 I'm not sure it's possible for my kids to be unhappy on swings.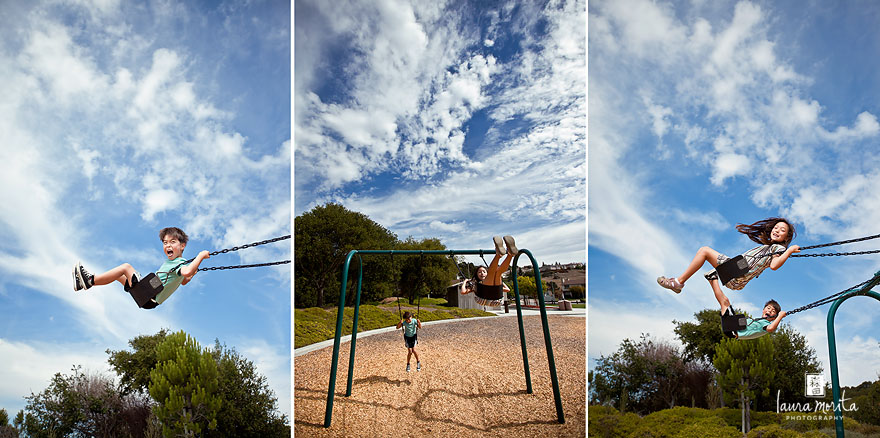 Poor guy.  He looks so miserable….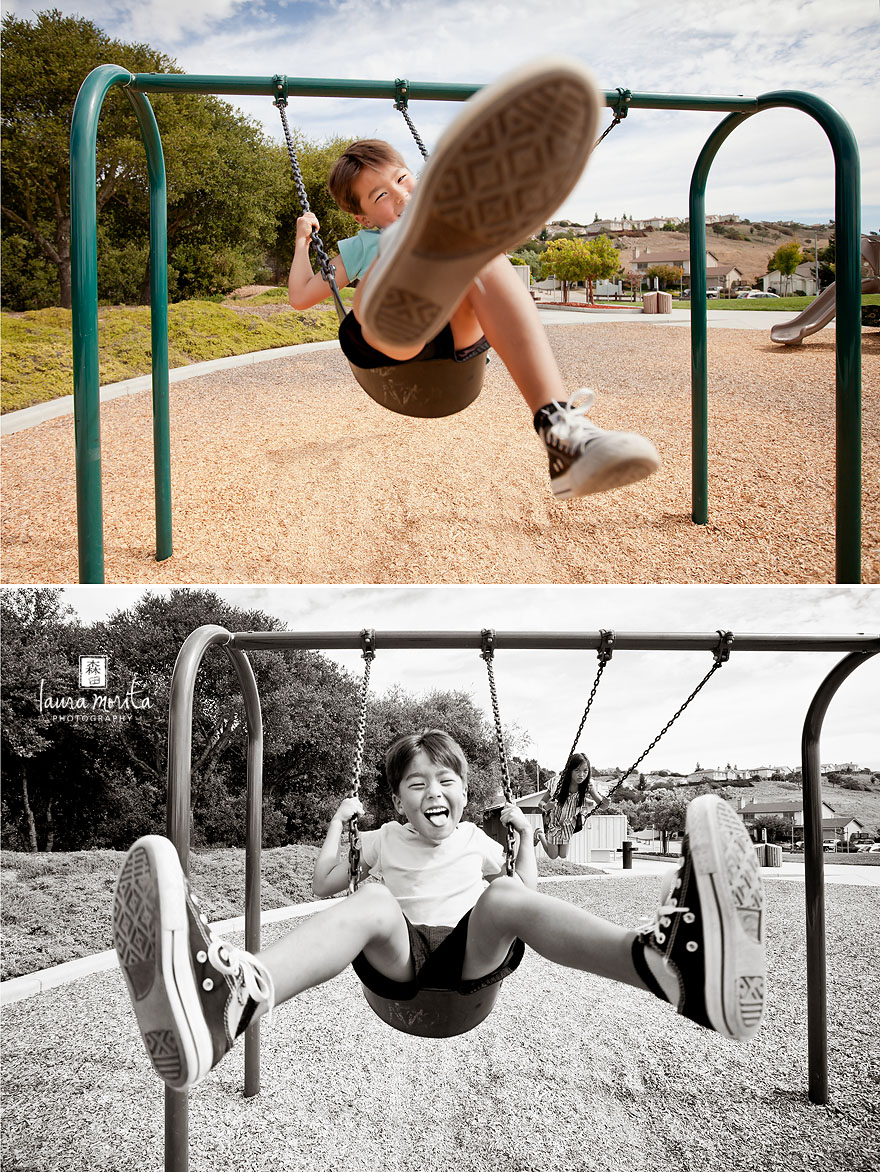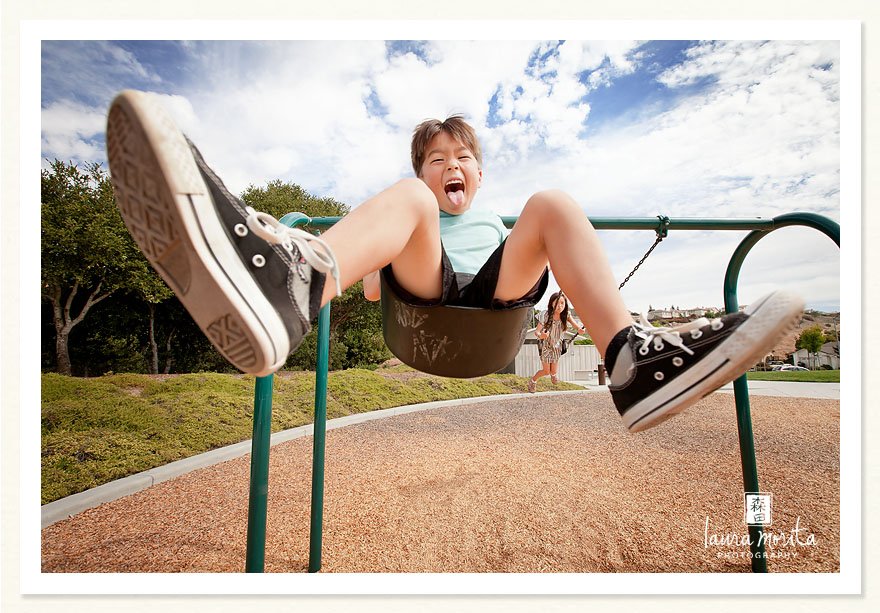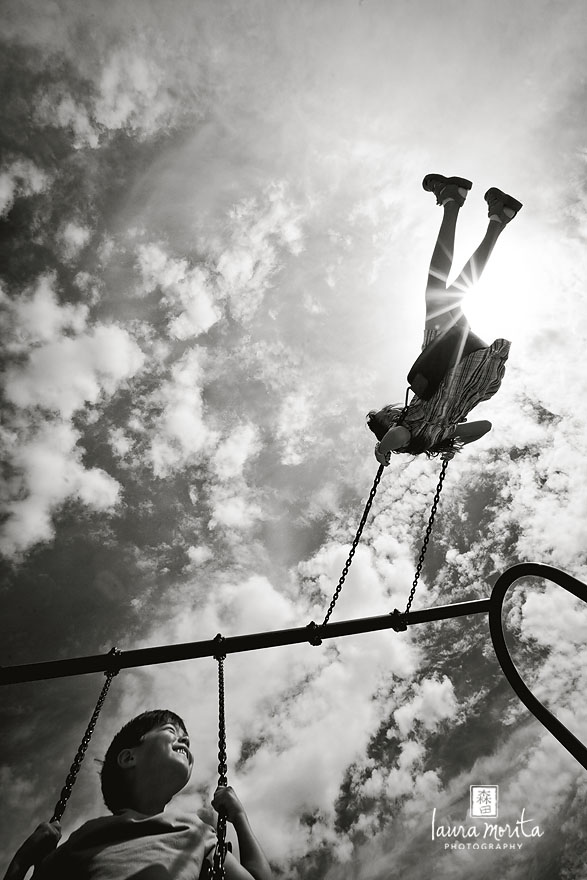 Time to leave the park, and gosh, they gave me quite a gift at the end of our park adventure.  I'll show you in a bit.  But first, I'll show you the reward I got them for being so nice to their mama.
Cold Stone Creamery.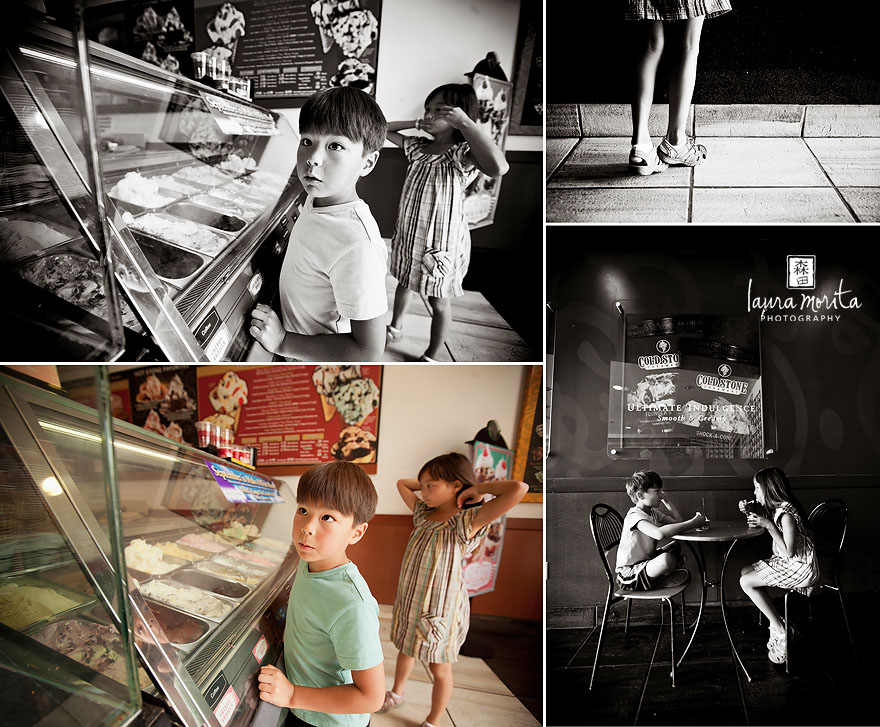 And because my car was dirty, and my kids love the car wash….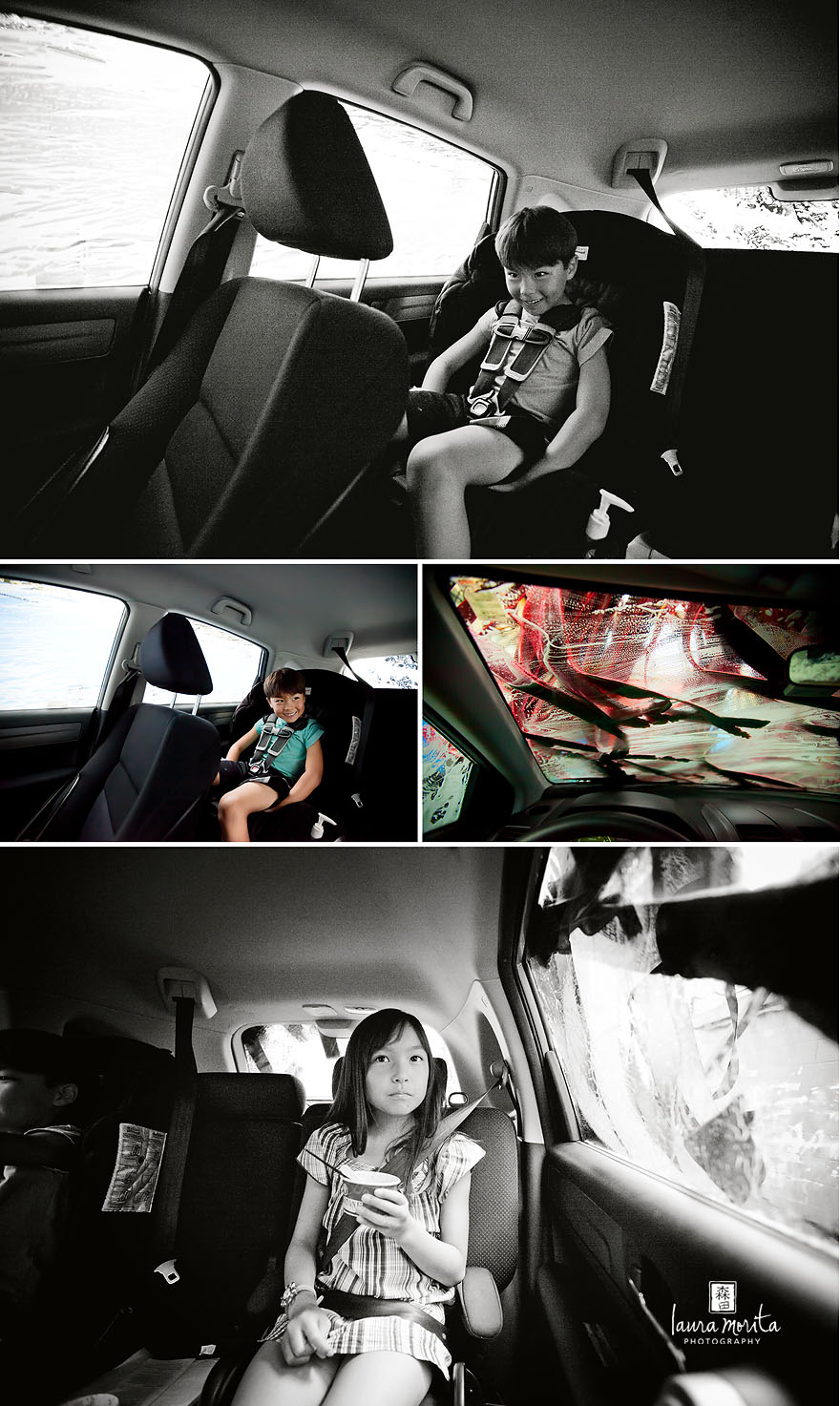 And why did they get ice cream?  This is why.  Look at this.  I haven't gotten a picture of the two of them smiling AND looking at the camera AND holding each other in a long while.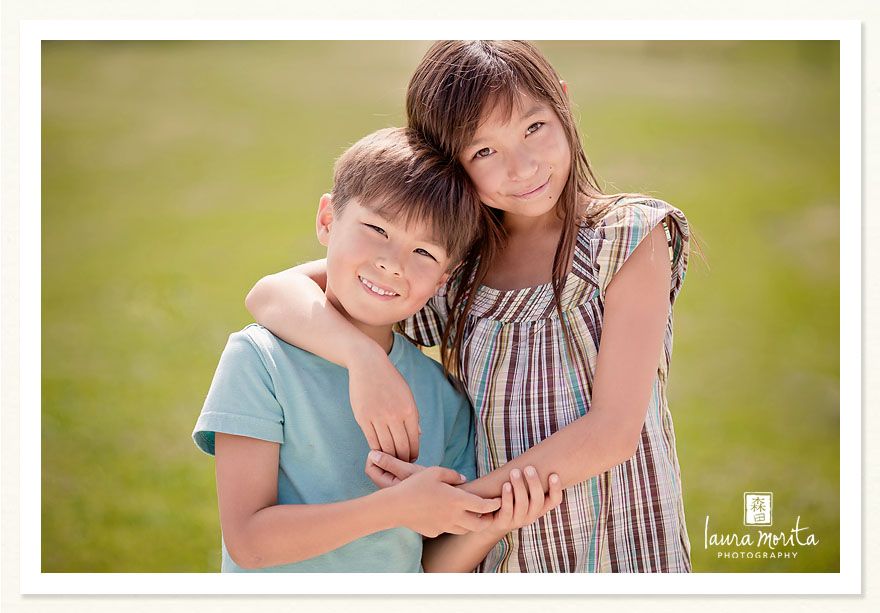 So there you have it.  Our weekend.  This Life Story was the last of the series.  We started last October and have made it full circle.  In case you don't know what this Life Stories thing is about, I've been participating in a blog circle with other amazing photographers from around the globe for the past year.  Every month, we share images about our own family.  It's a chance to be sure we're taking the time to capture our own moments. I have LOVED this year.  Loved it.  I have learned how to capture my family doing what we do without forcing them to pose for me.  I have practiced shooting in less than ideal portrait lighting.  All the pictures shared in this Life Story were shot from around noon to 2pm.  Not the best light, as most photographers prefer to shoot in either morning or evening light, but still, it feels good to know I can shoot in it and still create images that I love.
I'm not sure I'm going to continue this project.  I want to.  We'll see if I can find the time….  Do you think I should?
Next up, from down under, is Liat Biderovsky of Lee Bird Photography! Click on her link and see her amazing Life Story and follow the links at the end of each post to make your way full circle.  You're in for a treat!
You can follow me on Facebook where I'm usually better at posting pictures.  Thanks so much for looking!
…