She's a quiet little girl.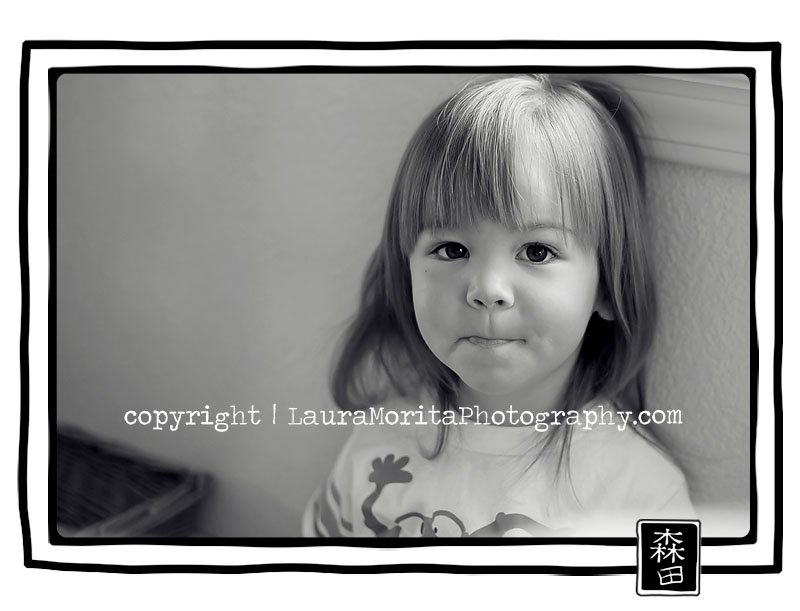 Checking out her world from the safety of mama's proximity.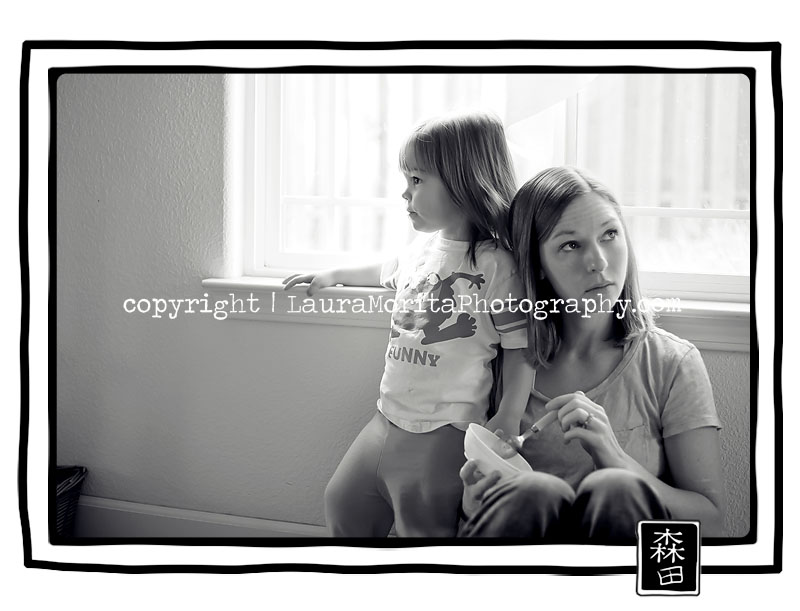 A quick bite of food slipped to her as she roams her world.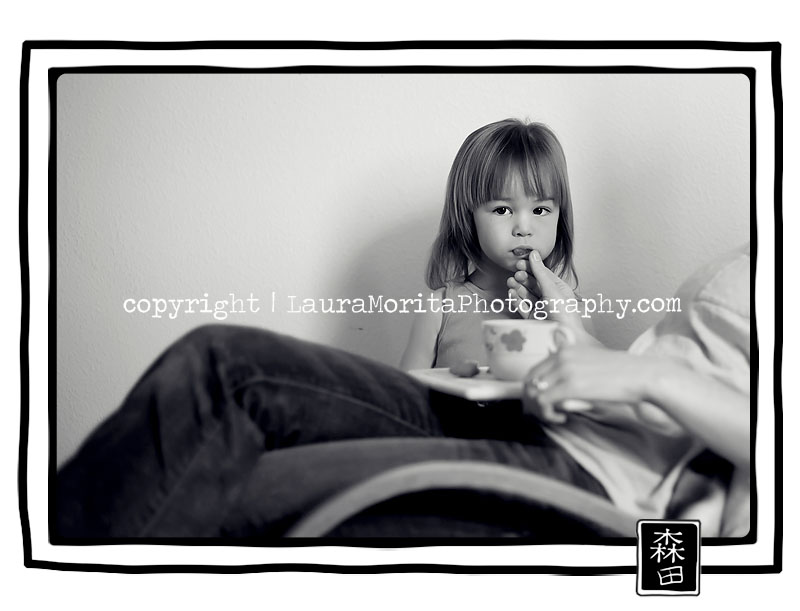 Mama knows how to make her relax.  And laugh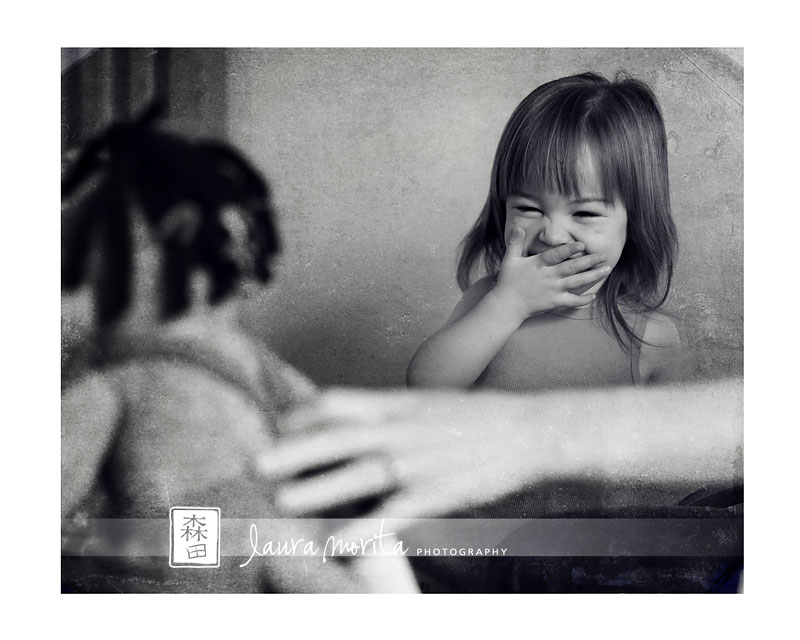 Mama loves her little girl.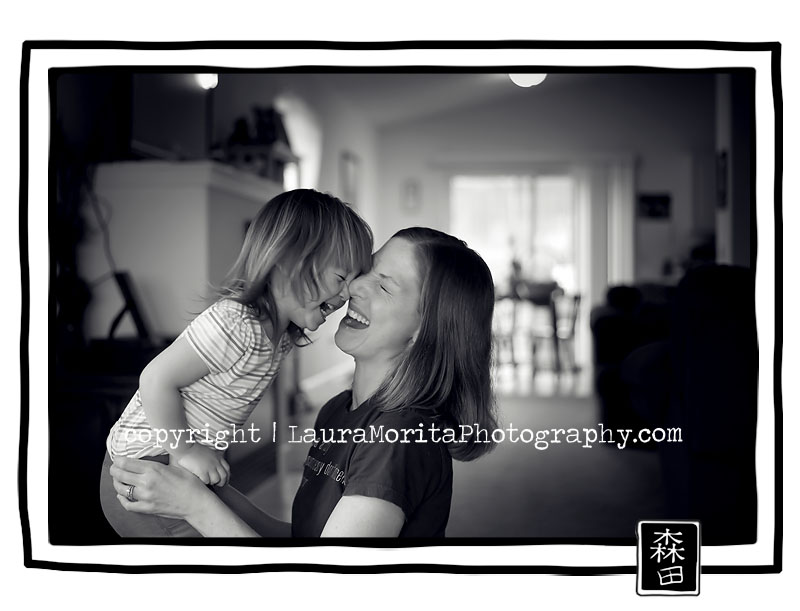 A lot.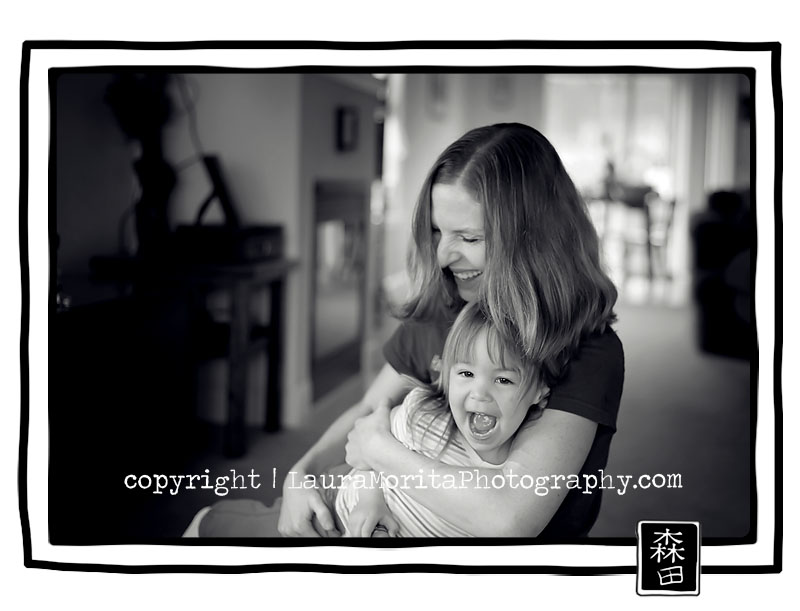 Life is bright with Mama around.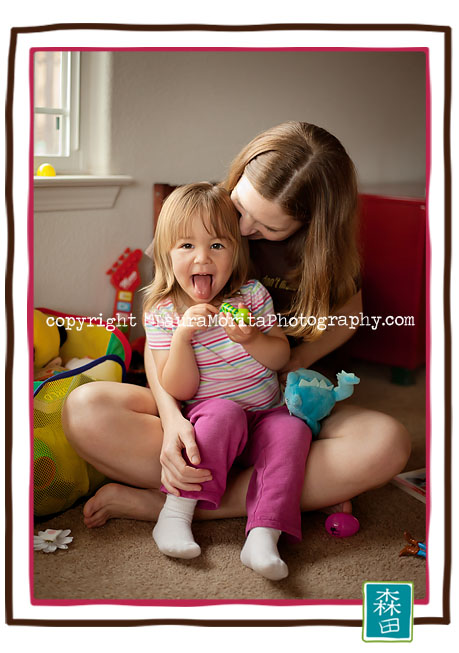 Life is great with Daddy around too.
She knows she is loved.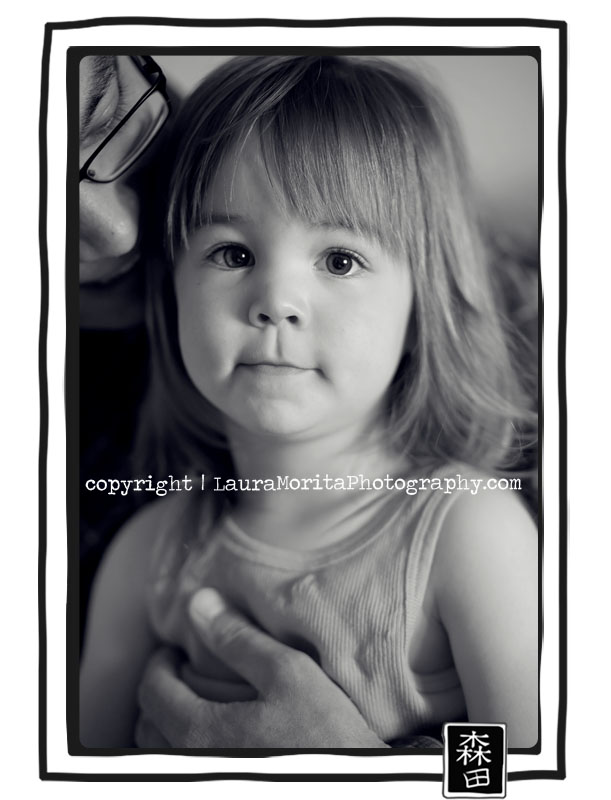 And with that knowledge, she is ready to explore.  Wearing pigtails for the very first time.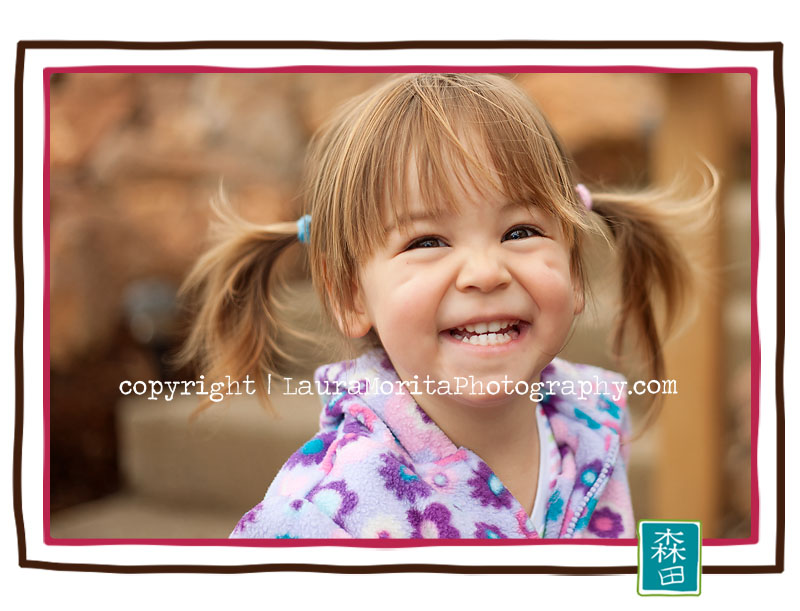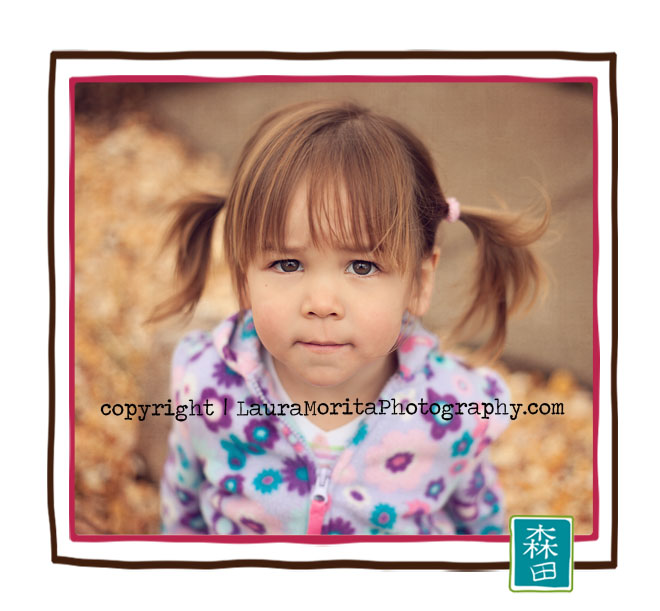 M&M's and tea time.  Such a perfect combination.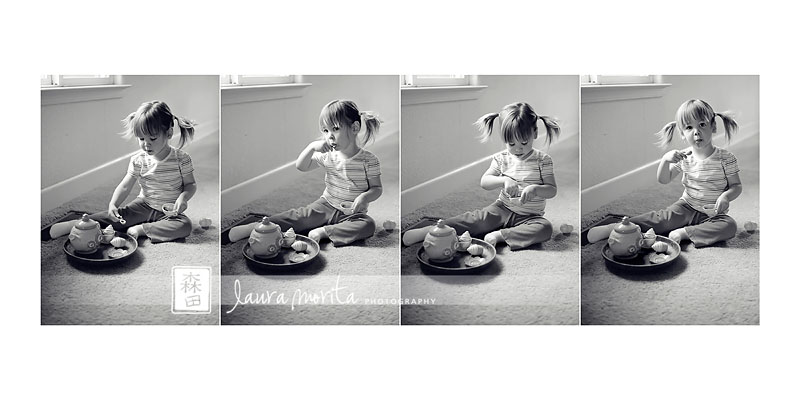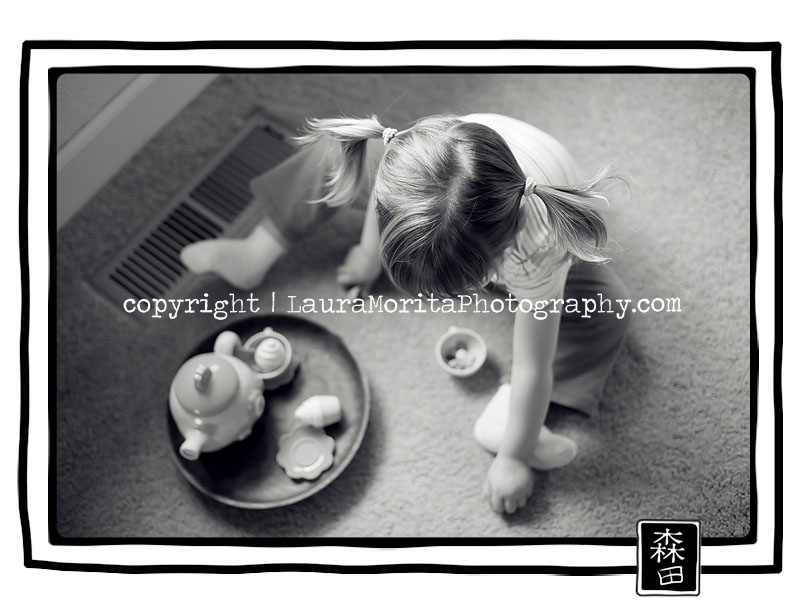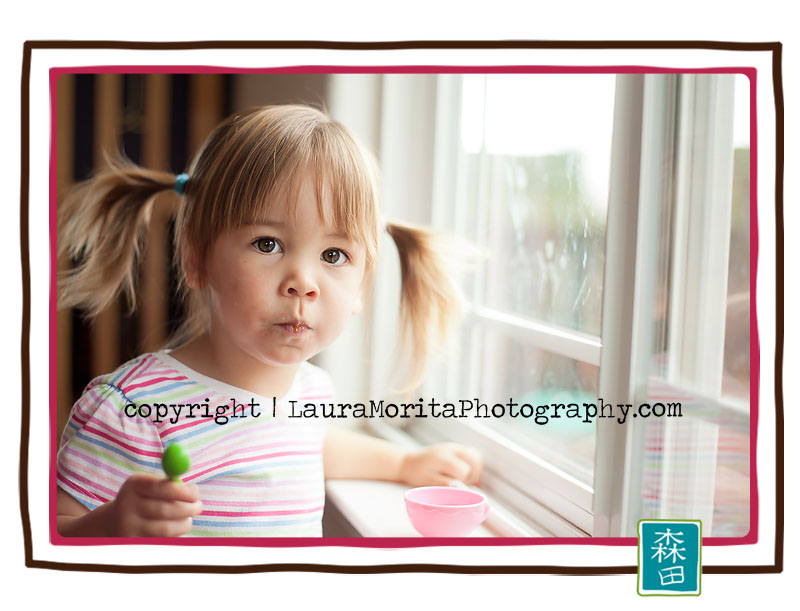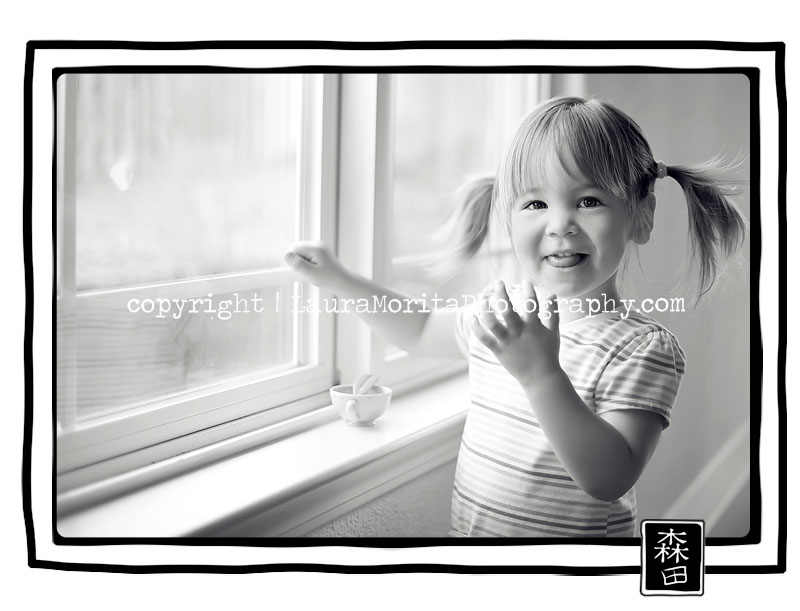 Until we meet again, my sweet little L.  Save some M&M's for me.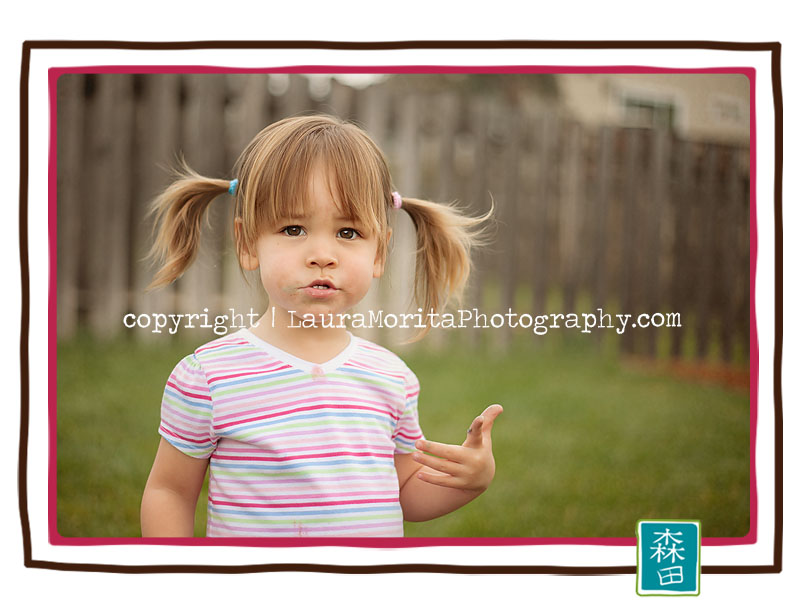 If you like my work, you can follow me on FACEBOOK.