I am really enjoying this weekly feature!  I have so many incredibly talented photographer and it's been fun for me to not only see their work, but peek inside their minds a little bit!  I hope you all are enjoying it too!
This week, I bring you Claire Hunter of Claire Hunter Photography located in Cinnaminson, New Jersey.

Website
Blog
Facebook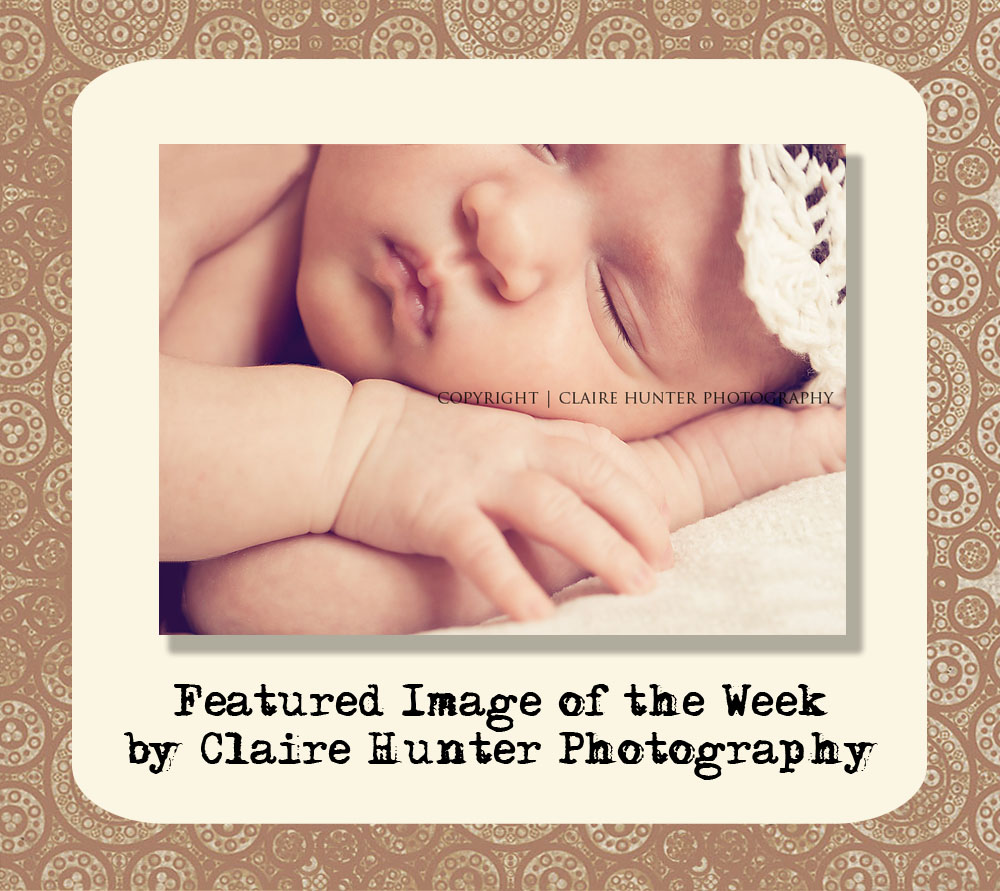 Why do you love this image?
I am a huge fan of close ups! I love the detail of all the baby parts
What were your settings with this image?
This image was done with natural lighting. I used a 50mm lens with the settings of ISO 100, f2.8, SS 1/200.
What type of Photography do you specialize in and why?
Newborns and children. I love capturing their natural expressions and true personalities.
Who or what inspires you?
My husband inspires me. He has chosen to become a fireman as his career and would not change it for anything in the world. It takes a strong person to do what he does and I admire him for that. I am so proud of him.
Who are some of your favorite singers/bands?
My favorite is Elvis Presley. I sometimes feel I was born at the wrong time. LOL!
What would your ideal day be like?
I would love to sleep in but never do, even when I am given the chance too. I would love to then take the day and spend it outside with my husband and son. This winter weather really has me wishing for spring to come sooner than later. For lunch we would have a picnic and I could get some really nice shots of them together. You can never have too many pictures of your family. Every moment means something. I guess the rest of the day would be up in the air. Whatever they wanted to do.
If you weren't a photographer, what other profession would you like to pursue?
To be honest, I don't know. I've had 2 careers my entire life. I was a hairdresser for 9 years and worked in the mortgage industry for 10, I always wanted to do photography. I can remember more than a few years ago sitting at the table with my brother and sister and friends and we went around to each other and asked the question of what we really wanted to be when we grew up. Photography was my answer. My brother never did become a pilot. But you never know, dreams do come true, mine did!
Thanks so much, Claire!  I love this image and loved learning more about you!  Stay tuned next week when I will be featuring Nicole Ridella from Ordinary Days Photography.