Looks like I'm going to try to keep this Life Stories project going another year!  We'll see how it goes.  Briefly, my amazing photographer friends and I decided to do a monthly project documenting our own lives.  Our everyday boring lives.  Could we make it look magic?  Because, ya know, it is.  Our everyday boring lives ARE magic because they are filled with love for our families.  And so we embarked on this photographic journey that we named "Life Stories."  It's been a year since we started and many of us wanted to continue because it's been nothing short of amazing.  So proud to be part of this group.
It's been a year since I posted images from our trip to the Pumpkin Patch.  It was my first Life Story.  You can see those images RIGHT HERE if you'd like to take a walk down memory lane.  And now it's that time of year again.  My kids are really into pumpkins and really, what's not to love?  Brightly orange colored pumpkins littered all around the ground.  So many to choose from and only ONE that is right for you.  My daughter, especially, takes her pumpkin finding responsibilities very seriously.  We found our way back to Joan's Farm and Pumpkin Patch. 
It was a bright and sunny day.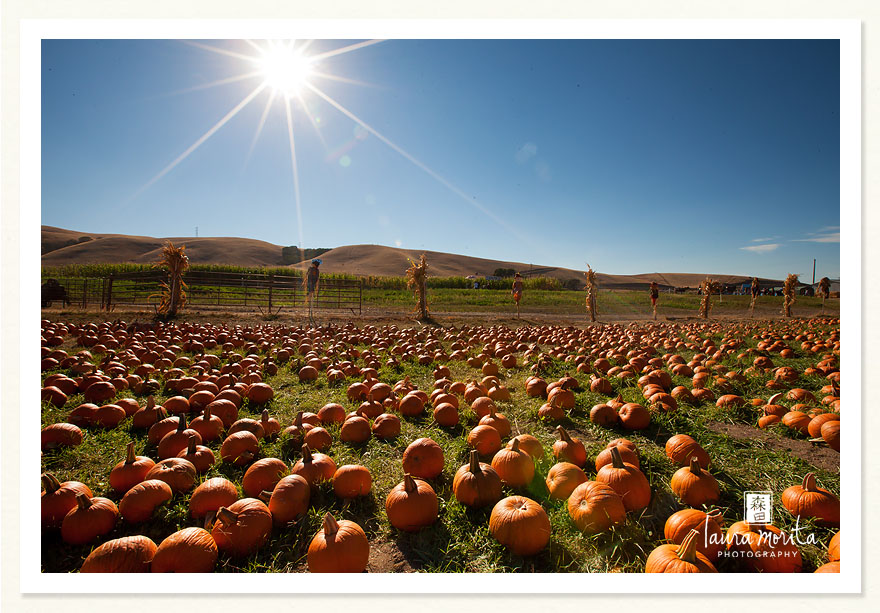 They quickly got to the tasks of choosing their pumpkins.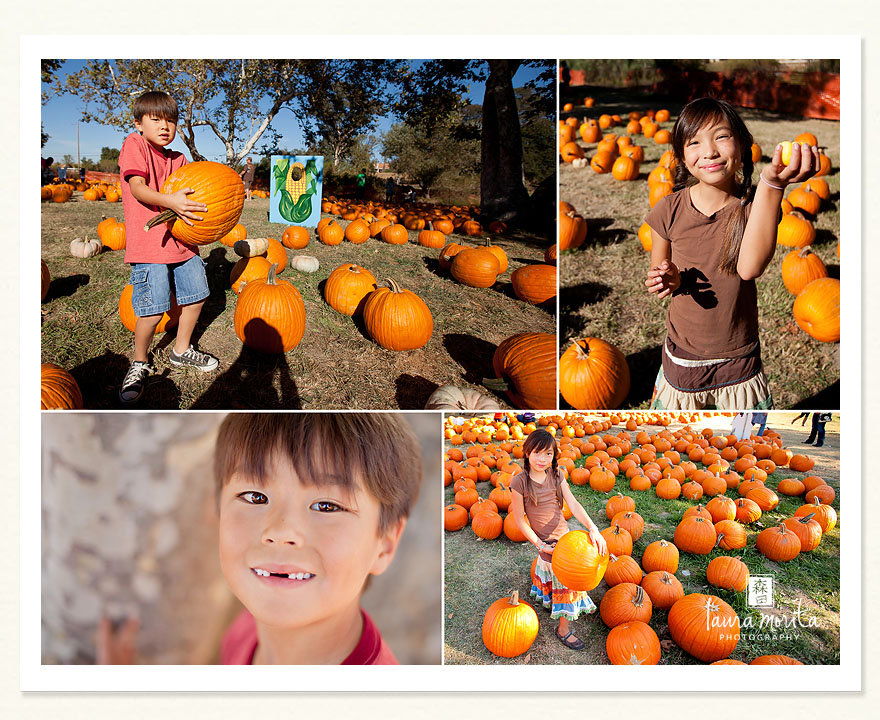 The little guy dropped his pumpkin and the stem scratched his knee.  He wasn't happy about that.  I went to get him a bandaid from my camera bag and simply couldn't stop myself from taking some shots of him sitting amid all those pumpkins.
Can you blame me?  Look at him!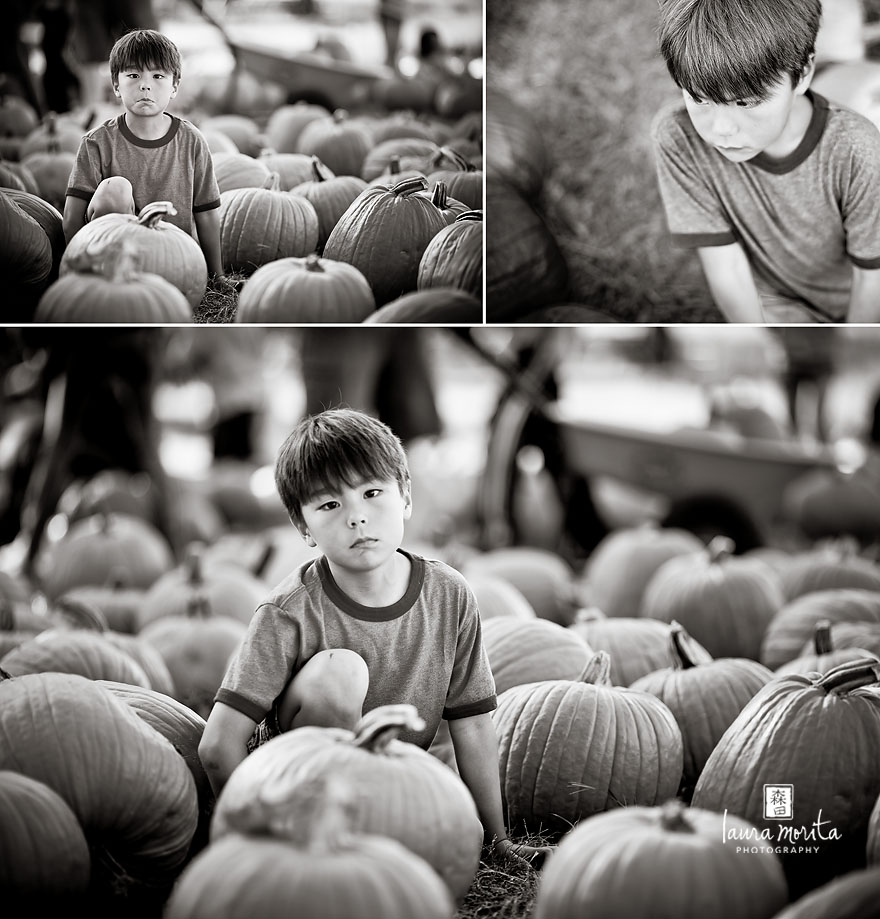 He was a bit annoyed with his crazy mom who takes pictures of sad boys.  He refused to smile for me.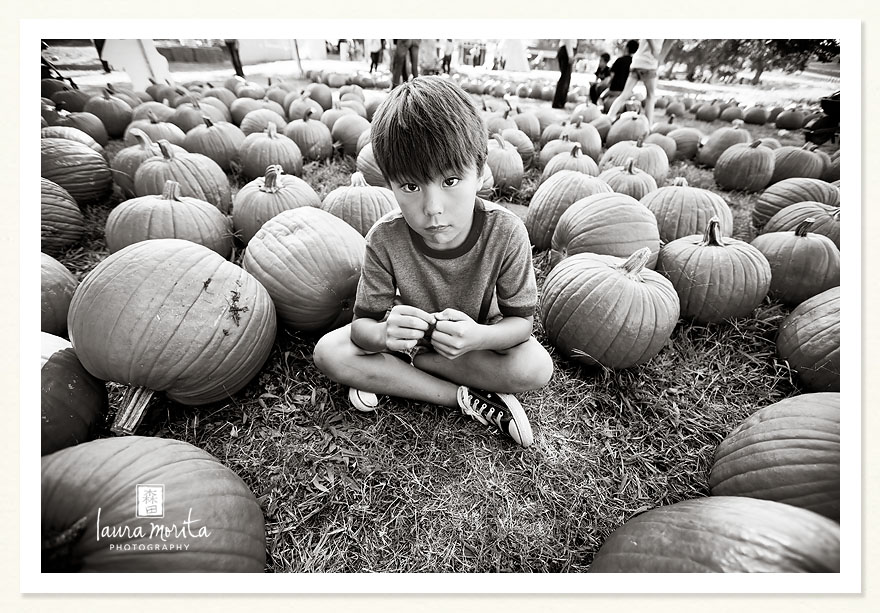 But I worked my mama magic.  Look at him pretending he isn't listening to my hilarity.

My little guy.  I love him.  I love his toothless smile.  I love his personality.  I love loving him.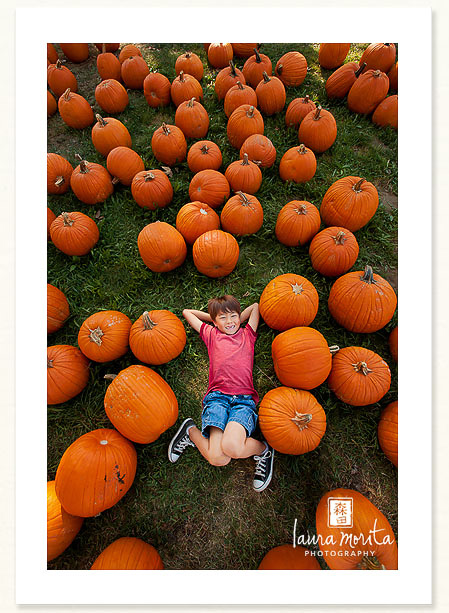 And look at this sweetie.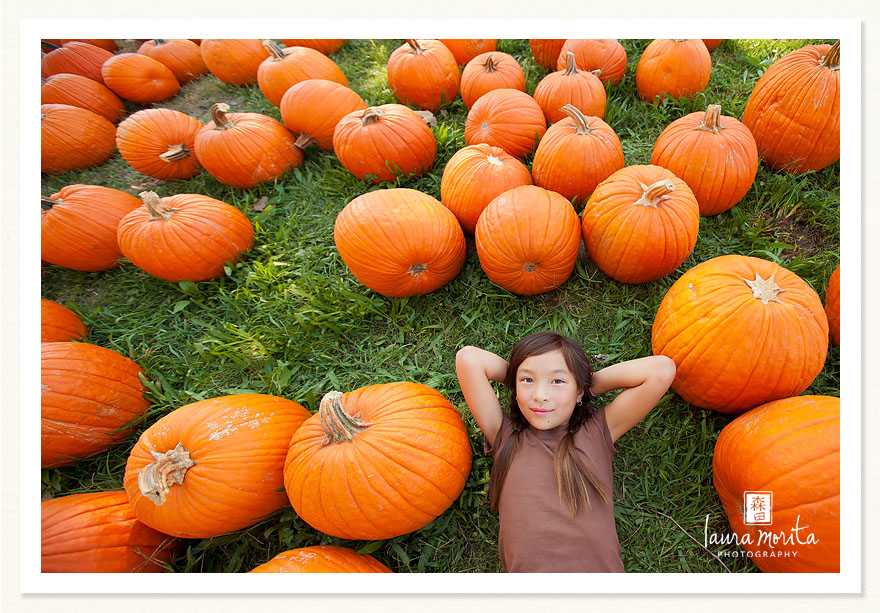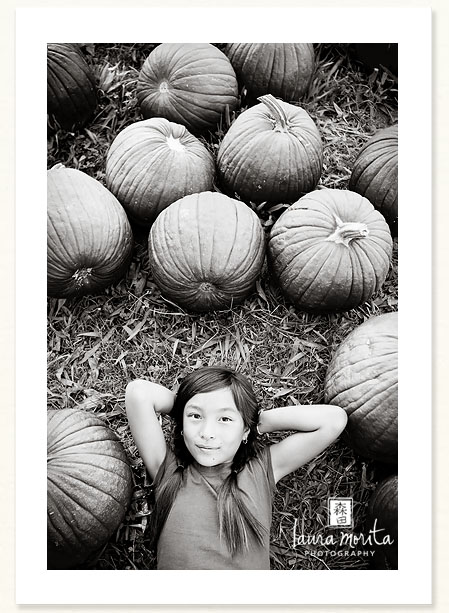 She has this thing about baby pumpkins.  Ever since she was a cute little toddler, she's just loved baby pumpkins.  When she was little, she would carry a little pumpkin around with her all.day.long and put it right at her bedside when she slept.  It cracks me up.  She treats it likes it's a baby.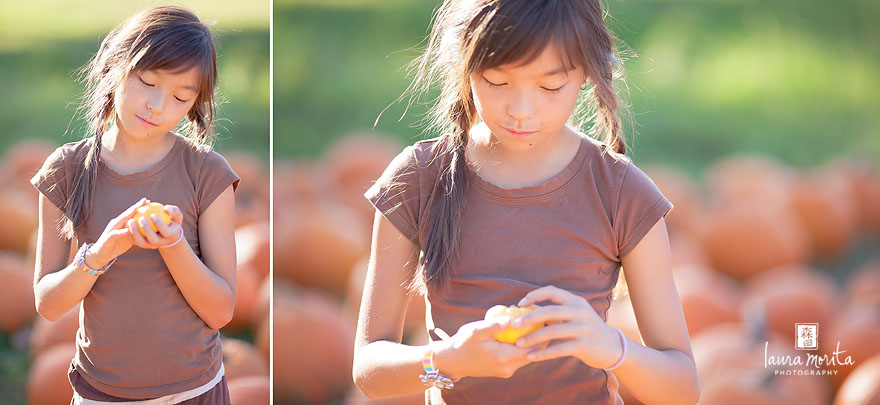 My kids are goofy.

I have no idea from whence this goofiness comes.
Total mystery.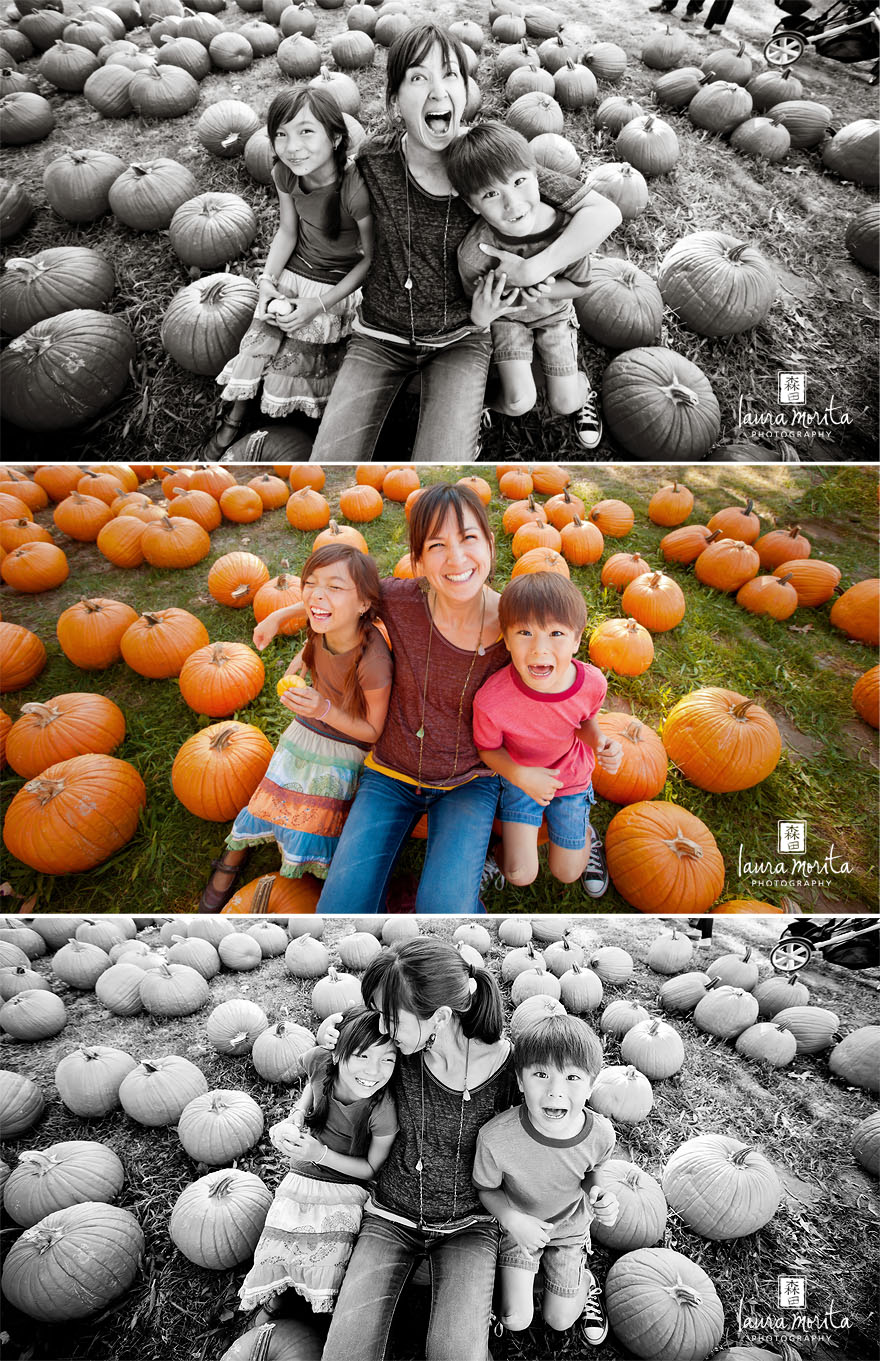 I adore my kids.
Now all we needed to do is ride those pumpkins to the car and head home.  Another great visit to the patch.
I'm already looking forward to next year.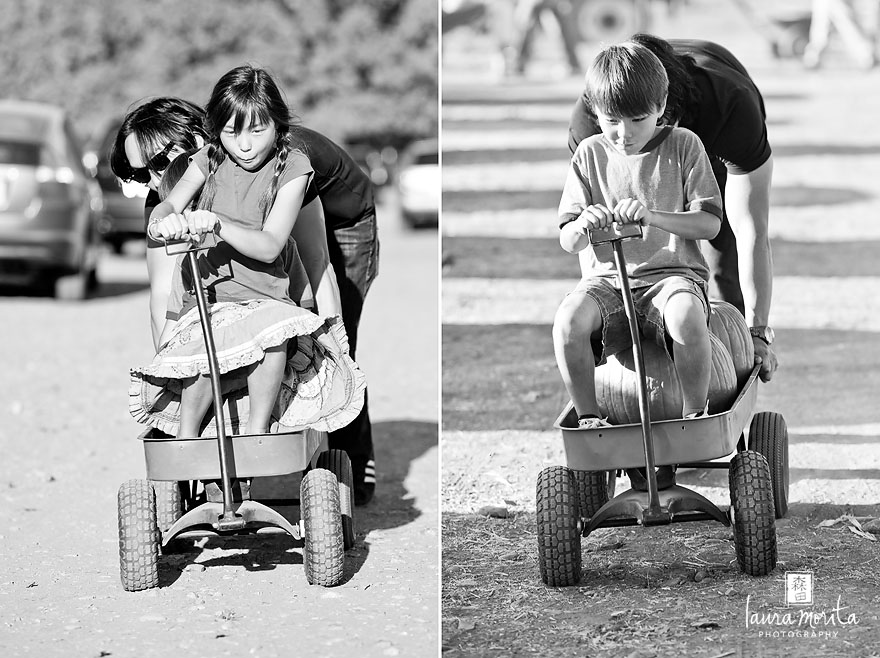 Next up is the amazing Northern Illinois photographer behind Heather Wilson Photography.  She never disappoints! Head on over for some beautiful images and then click your way through all the links to find your way back here!…