OK, OK….  I know.  I'm behind.  I was just sorta excited and all about being on the I Love Photography cover and was having a hard time wanting to post another blog entry.  But now that my 15 minutes of fame is over and my photo no longer graces the cover, it's time to move on.  Good bye, sweet cover.  It was fun while it lasted.
So, um, yeah.  Behind.  Here's my attempt at getting caught up.  Still have a couple to go, but let's just pile a few here right now, k?
SHOES
Ah, to walk a day in daddy's shoes….  Well, daddy ends many a day by playing guitar.  So, I thought this would be fitting.  Here's my girl, rockin' it out, in daddy's shoes.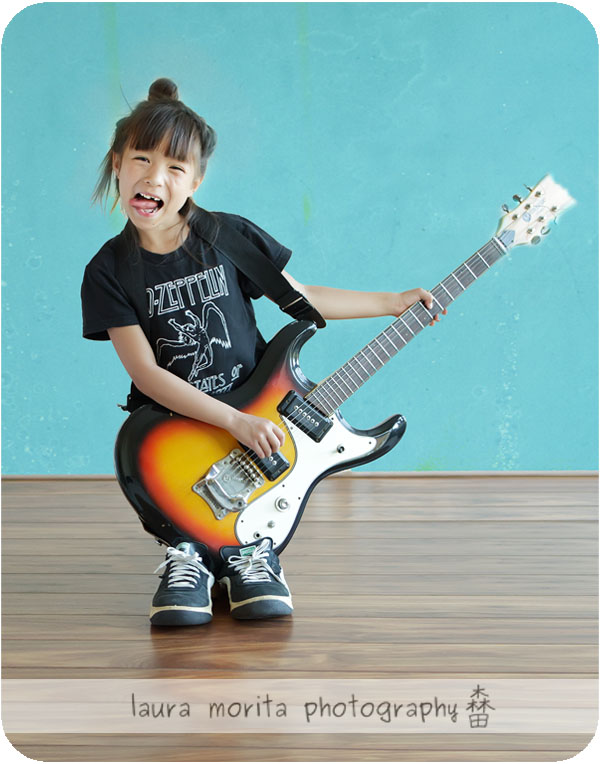 And just another, cuz she's cute, and I was having fun playing with textures in Photoshop.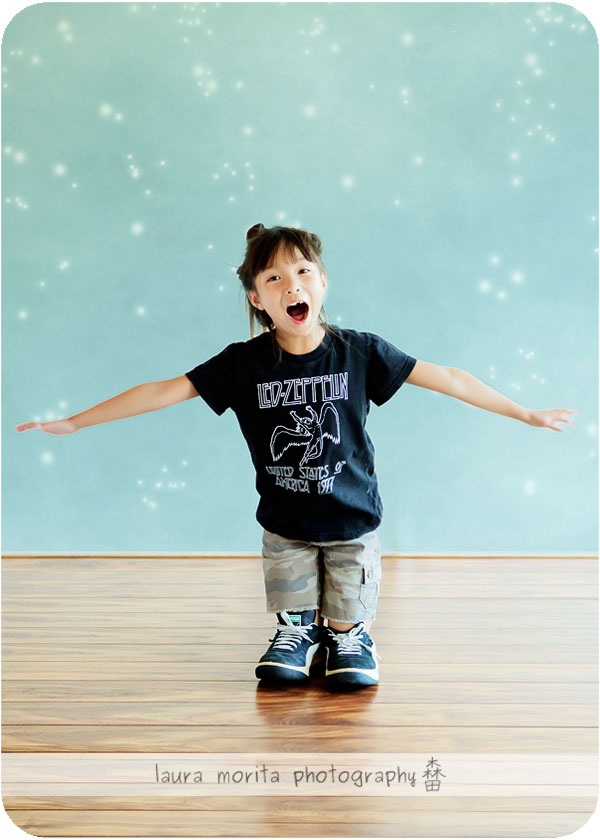 hee hee…. Doesn't this look so REAL?  Is she some sort of child with gigantic feet and extremely short legs?  Bwahahahaaaaaa!!
Silly girl.  I have no idea where she could possibly get her silliness.  Absolutely NO IDEA, at ALL.  I am a totally serious person.
Never silly.
I just don't get it.
BWWAAAAHAHHHAHAHAAAaaaaaAAAAA!!!!  OK. Moving on.
HATS
My sweet niece.  Now she just knows how to rock a hat.  Such a cutie.  I love the look of wonder in her eyes.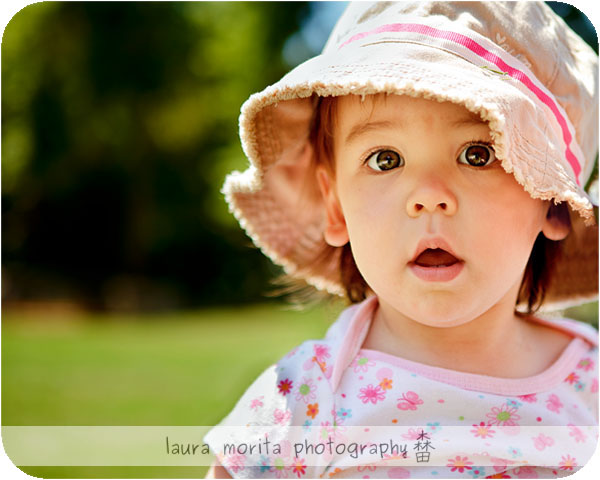 HANDS/FEET
So, since the foot has shoes, this also could be my entry for SHOES, huh?  AND, cuz the foot has a hat, this also could be my entry for HATS, now couldn't it?  Now, how's that for HUGE coincidence, huh?  Have I amazed you with my ingenunity? Have I, now?  Huh???
(note to self: don't blog when you are tired and punchy.  It's not becoming….)
I've seen this idea executed much better than I did it here, but it still makes me smile.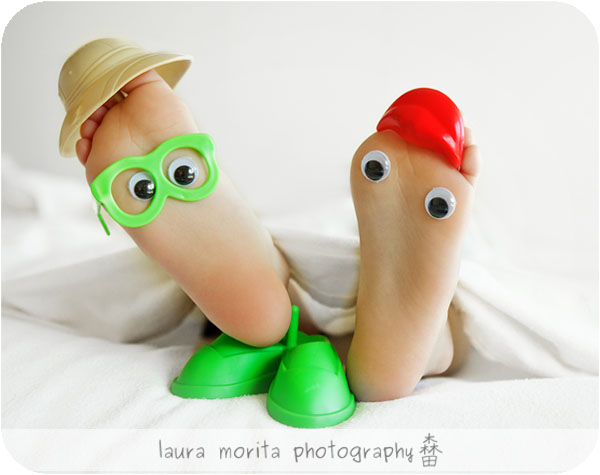 So, I'm getting there.  I've been busy. Too busy.  But hopefully will be back up and posting like a madwoman real soon here.
Thanks for looking!…