I wonder if it starts to sound cliche when I say that I just loved this session.  I seem to walk away loving every session.  But I did.  I loved this session.
I loved this little girl's face.
I loved her quiet concentration.
I loved watching the love that just oozed from her mommy and daddy.
I loved how hard everyone was willing to work to get her to smile, to look at the camera, to do that thing she does where she bends her head off to the side (sorry–I can't remember what the Chinese words were.  But I know I heard the request a lot and did my best to say it too!)
I loved that I got to sing Twinkle Twinkle Little Star with these loving parents all so we could  get this sweetie to look at us.  And if I do say so myself, I think we all sounded DARN GOOD!
I loved this session.
Because, really, what's not to love?
I love her gigantic smile here.  Her daddy loves her so so much.  He was working very hard to get that sweetie to smile.  I mean, that man got a workout!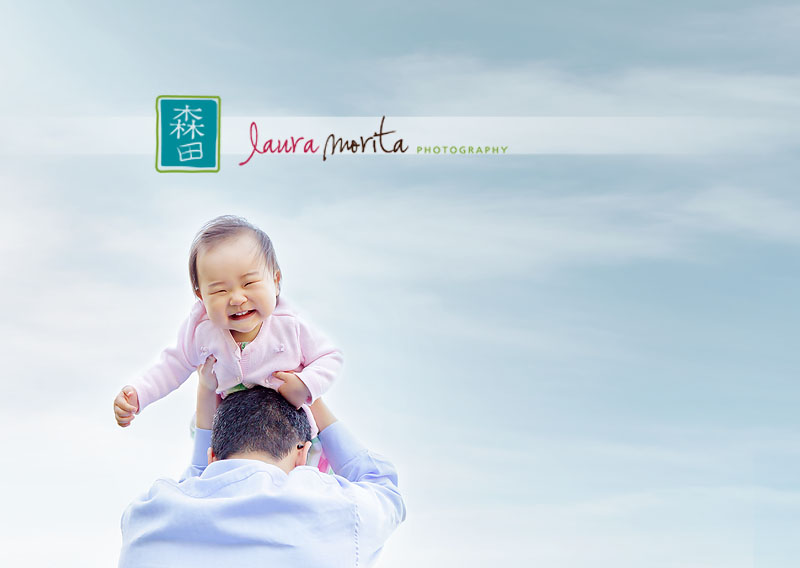 I loved her smilie face, but gosh, did I ever love her serious face too.  See what I mean?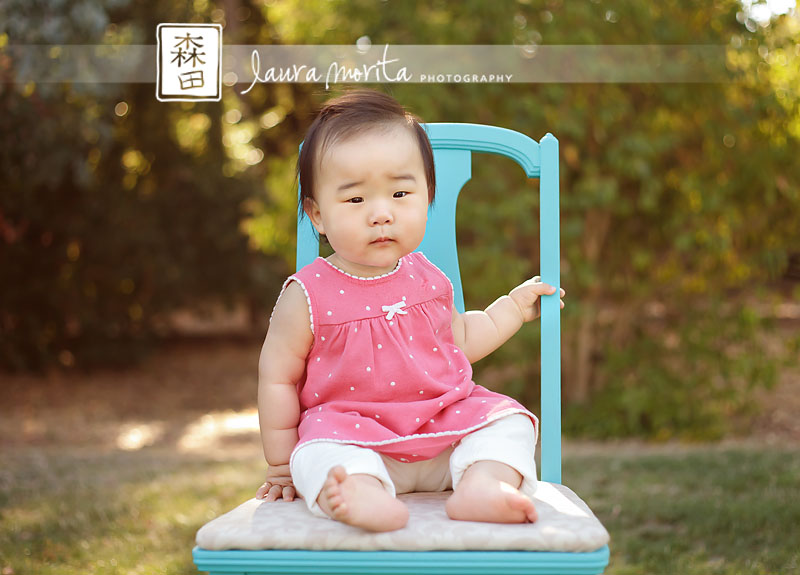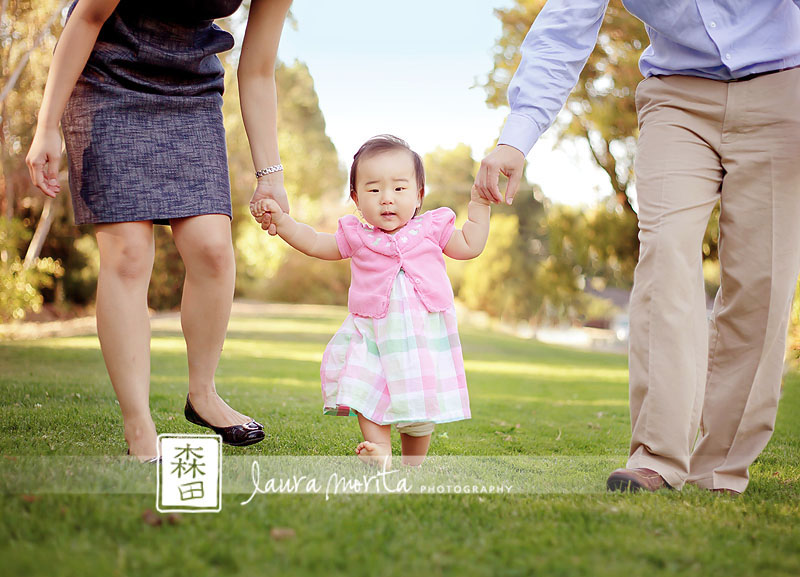 Look!  A bird!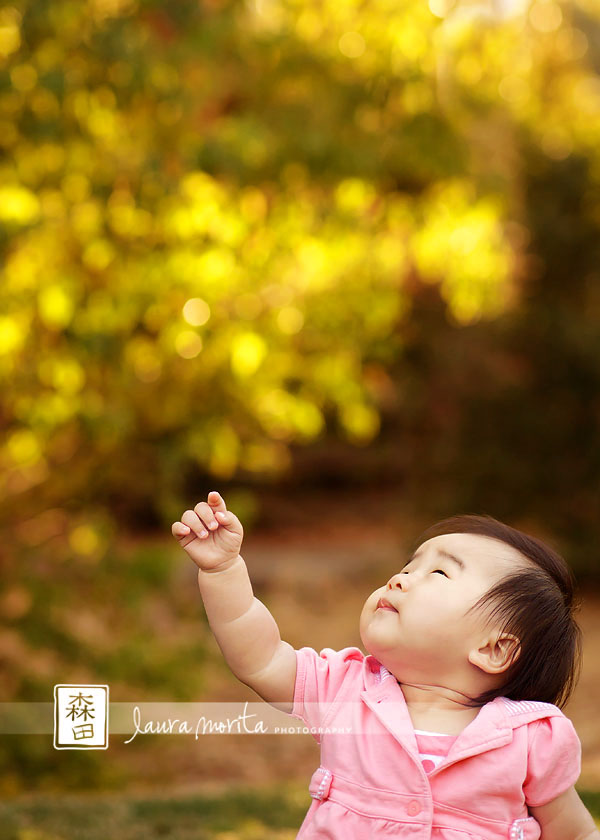 This one cracked me up.  What is this mysterious Cheerio doing stuck on my finger???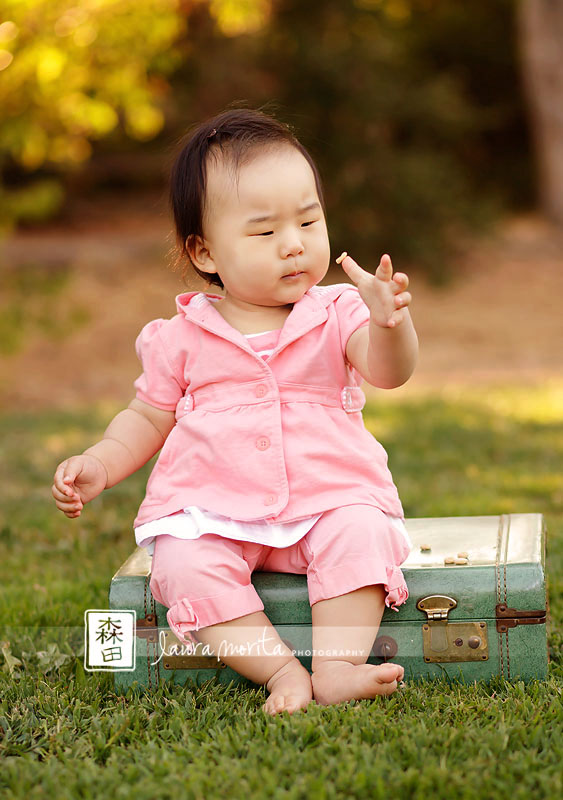 Ahhh…. So many favorites.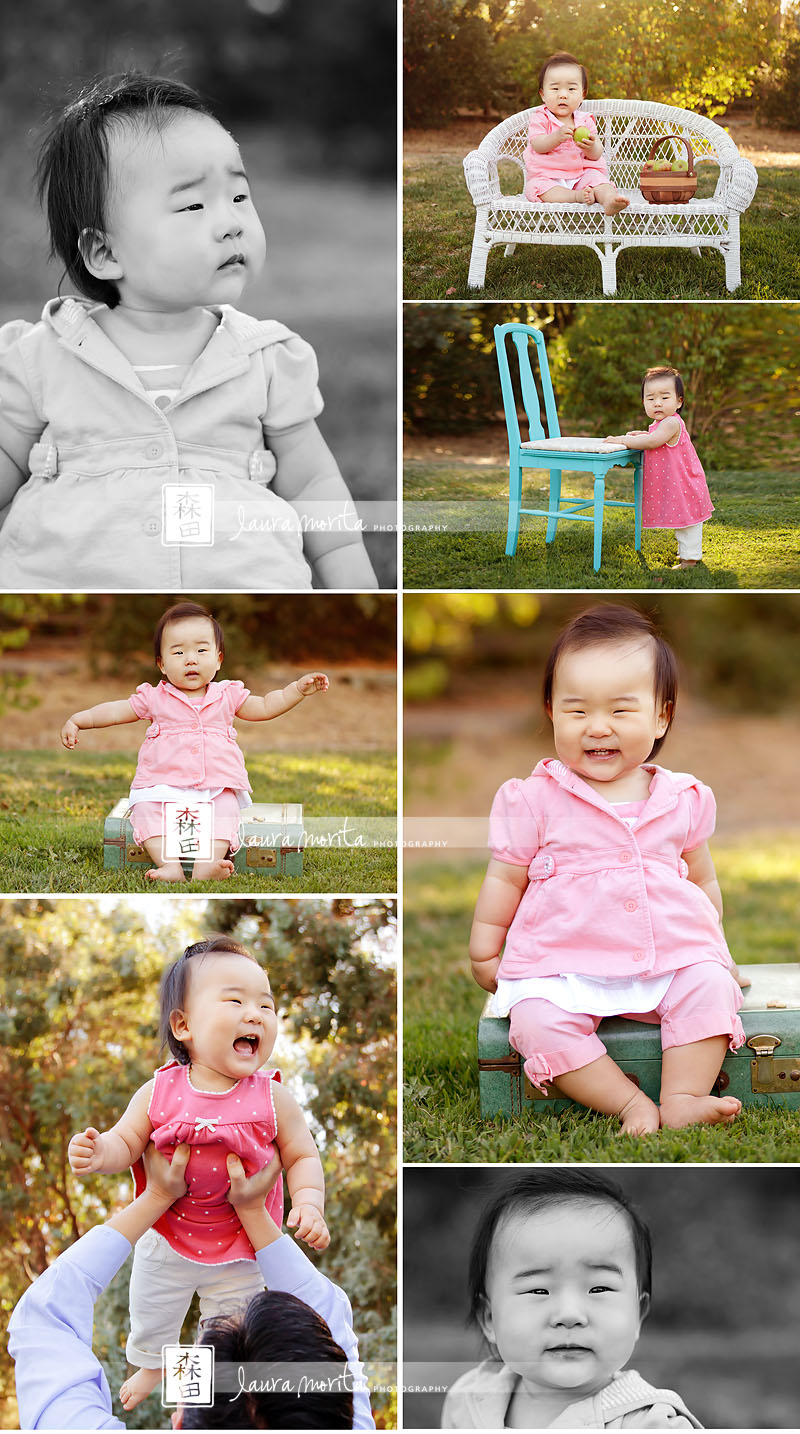 But what about that one?  The one where she bends her head to the side???  Did I get that one?  HURRAY!  I DID!  And I love it MADLY.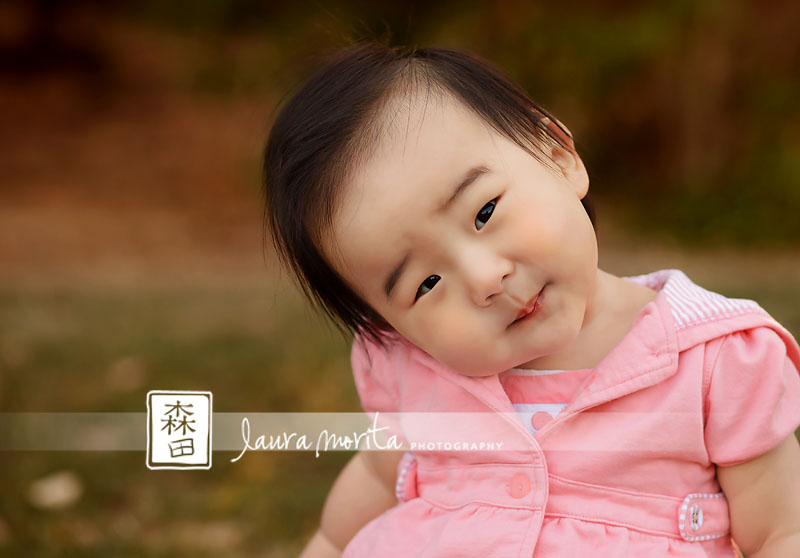 Thank you so much, P family!  I enjoyed watching you interact with each other and your daughter.  She is absolutely gorgeous and your love for her just warmed my heart.
If you can get 35 of your friends or family to comment on this blog post with their email (only viewable by me), you'll get a free 5×7.  If you can get 50,  you get an 8×10.  

…